Institutional Effectiveness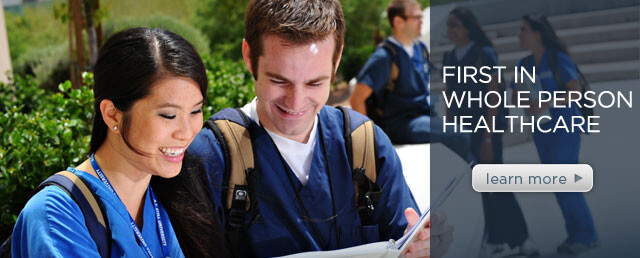 Institutional Effectiveness
In the broadest sense, institutional effectiveness defines the degree to which an institution is meeting its mission, achieving the goals of its strategic plan, and using formal processes to assess and improve the quality of its educational programs and operations.
At A.T. Still University (ATSU), institutional effectiveness is facilitated through coordination between the Office of Assessment and Accreditation (OAA) and Institutional Research Department within ITS. Data and activities inform institutional planning, measure progress toward goals, and guide changes for continuous improvement in ATSU's programs and services.
Each section below provides detail about data and activities shaping institutional effectiveness at ATSU.

Community Health Center
Waianae, Hawaii
As a leading provider of quality healthcare for area residents, Waianae Coast Comprehensive Health Center also provides community employment and health education. More than 80% of the staff are local residents, and many were trained at the affiliated Waianae Health Academy. Find out more.

From public health centers located in communities where services are needed most, to research and other leading edge whole person healthcare initiatives, you can create your own legacy by contributing to the specific cause that moves you most. Find out more.

Whole person healthcare takes an integrated approach that addresses body, mind and spirit as one. Students are encouraged to participate in wellness programs and study areas including nutrition and psychology to gain a more comprehensive understanding. Find out more.

Keep up with the latest developments in whole person healthcare at A.T. Still University with our complimentary newsletter and other publications. From scholarly inquiry and research to alumni activities and more. Sign up today.

Let your light shine at A.T. Still University. Combining leading-edge whole person healthcare with a commitment to serving those communities where needs are greatest, we provide students the opportunity to truly excel as doctors, dentists, healthcare providers and healthcare leaders.