Occupational Therapy Department

Occupational Therapy Department
The occupational therapy profession combines a holistic perspective with evidence-based practice to improve the quality of life for patients and families in their daily activities at home, work, and in the community. From the first day of class at A.T. Still University (ATSU), students are immersed in the Occupational Therapy Department's comprehensive curriculum infused with the professional philosophy of occupational therapy as well as the tenets of osteopathic medicine centered on whole person healthcare that integrates the body, mind, and spirit. This heralded approach optimizes health, well-being, and participation in meaningful activity.
ATSU's occupational therapy programs are always looking for new, highly qualified, high-quality training sites. If you know of a facility interested in providing rotation or internship positions for occupational therapists, please contact academic fieldwork coordinator, Natasha Smet, OTD, OTR/L, at natashasmet@atsu.edu or 623.251.4719.
READ MORE +
Occupational Therapy Leadership
The online, post-professional Advanced Master of Science in Occupational Therapy Studies program is designed for practicing occupational therapists already holding an entry-level degree in occupational therapy.
...
They also ensure that each student has a thorough understanding of required material by using a variety of teaching techniques that incorporate technology and hands-on experience.
READ MORE +
CLOSE
Occupational Therapy Faculty & Staff
Occupational Therapy Departmental Faculty
Occupational Therapy in Action
The occupational therapy curriculum facilitates the student's ability to examine and explore activities that are meaningful throughout a patient's lifespan and involve them in activities within the contexts of home, work, school, play/leisure, and community.
The curriculum includes "hands-on" experiences encompassing community-service learning to allow students additional opportunities for practical application of coursework. Students work cooperatively with other members of the healthcare team and in collaboration with the individual's entire support system to fully understand how to eliminate barriers and meet healthcare goals. The small class size allows for more direct interaction between students and faculty.
READ MORE +
CLOSE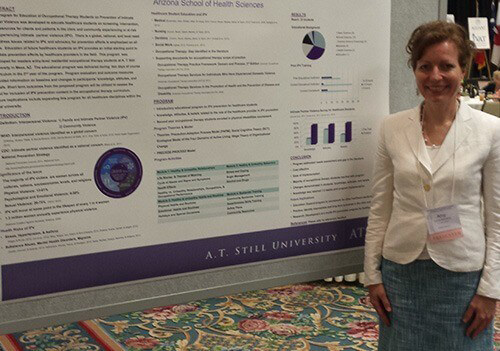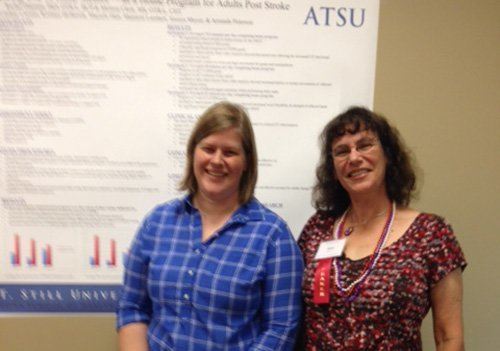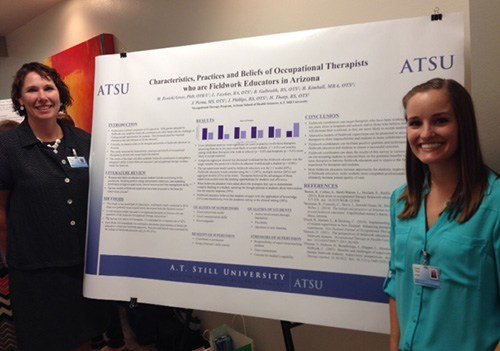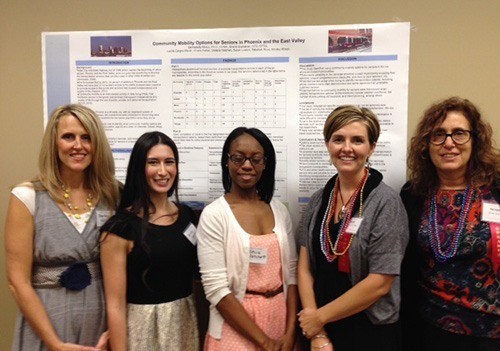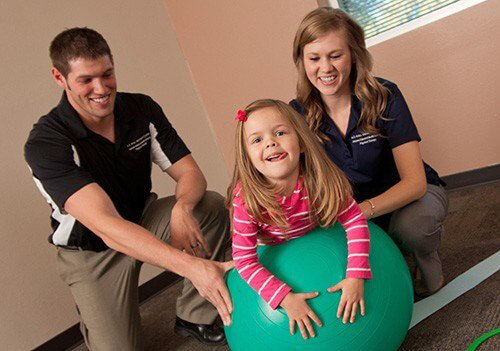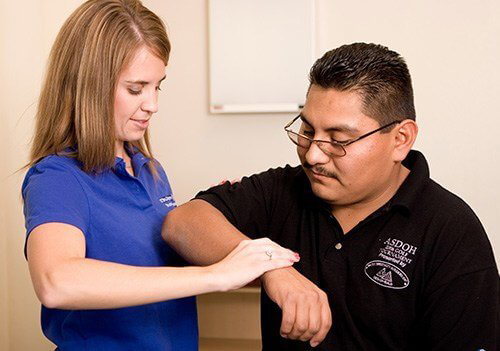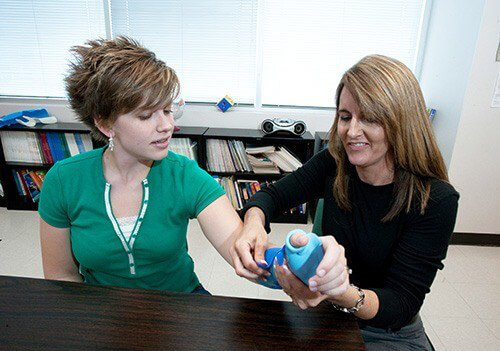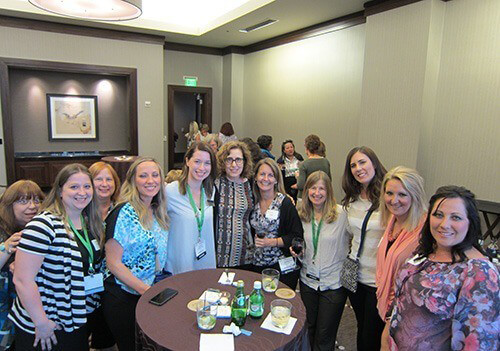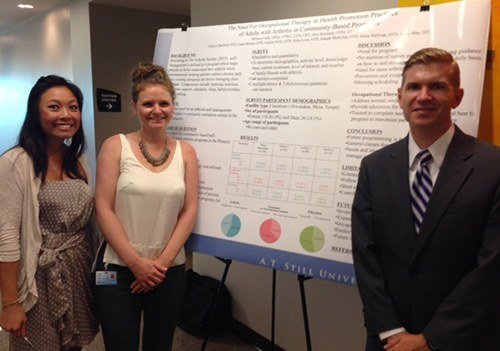 Occupational Therapy Scholarly Showcase
The occupational therapy faculty and students from both the residential and online programs participate in scholarly work that is broad in scope and encompasses many forms of scholarship beyond the expectations of discovery research. The focus of many of the scholarly activities within the occupational therapy department involves the scholarship of application through community-based projects.
Publications:
Connect
Occupational Therapy Department

Like us on Facebook

Follow us on LinkedIn