Master of Education in Health Professions
A.T. Still University's College of Graduate Health Studies' (ATSU-CGHS) online Master of Education in Health Professions (MEd) program consists of 30 credit hours of study. The purpose of the MEd is to prepare health professions educators by advancing their knowledge and skills in teaching and learning, curriculum development, assessment and evaluation, research methods, and leadership and management so they may contribute to improving overall population health and further the osteopathic traditions of whole person healthcare through educating the next generation of healthcare professionals.
MEd graduates to accelerated EdD completion
Following completion of the MEd degree through ATSU-CGHS, a student may apply to the Doctor of Education in Health Professions (EdD) program, may transfer up to 12 credits toward the EdD degree. For motivated students interested in pursuing a terminal degree in the health sciences, this bridge opportunity emphasizes a continuous and evolving academic plan that is cost-effective and accelerated.
Certificates in Health Professions Education
The Health Profession Education programs also offers a certificate in health professions education for those who wish to gain knowledge and expertise of the discipline. The certificate contains four courses (12 credits) and can be completed 100 percent online. Those who go on to complete the full MEd may transfer in 12 credits from the completed certificate. Find out more information about the certificate here.
Read more +
Program essentials
Overview
Course list
Tuition
Faculty/Staff
ATSU
Curriculum
Requirements
Career Advancement
University Catalog
Accreditation
Curriculum
MEd in Health Professions degree students are selected by an admission committee that considers the overall qualities of the applicant through application content, academic record, prior experience, letters of evaluation, and personal motivation.
Learn more about the
courses offered in the MEd in Health Professions program
.
Requirements
The new Master of Education in Health Professions degree program prepares individuals to be leaders in the field of teaching. Candidates applying for admission must have the following:
Application:

Completed and signed admissions application along with a nonrefundable application fee.

Academic:

An accredited bachelor's degree from a university recognized by the Council for Higher Education Accreditation. Applicants who received their qualifying degree from a university outside the United States will have to provide a degree equivalency evaluation.*
Official transcript from the qualifying degree-granting institution. For students using VA benefits transcripts for all institutions attended are required.
Minimum Cumulative Grade Point Average (CGPA) of 2.5 (on a 4.0 scale) at the qualifying degree institution.

Elements of Success:

A current resume
Completion of an essay
English Proficiency **
Meet technology requirements***
*Applicants who have graduated from a foreign college or university should submit acceptable evidence of U.S. degree/course equivalency. All course work taken at the foreign institution must be evaluated for American institution equivalence by one of the following services:
**Applicants are required to demonstrate proficiency in English when applying to A.T. Still University's College of Graduate Studies. Written and spoken proficiency in the English language may be demonstrated by one of the following options:
Option 1 - English is your first language.
Option 2 - Graduated from a regionally accredited four year college/university in the United States with a BA/BS or graduate degree.
Option 3 - You are demonstrating your English proficiency by submitting acceptable scores on the Test of English as a Foreign Language (TOEFL).
Accepted test types for CGHS are: The Computer Based Test (CBT), Internet Based Test (iBT), or the Paper Based Test (PBT) are accepted. The following are the minimum required score based on test type:
CBT - minimum total score of 213
iBT - minimum total score of 80
PBT - minimum total score of 550
The TOEFL is administered by TOEFL/TSE Services, P.O. Box 6151, Princeton, NJ, 08541-6151, USA 609. 771.7100. A.T. Still University's institutional code is 0339. Please be sure to include this information when you submit your application packet. TOEFL Educational Testing Services P.O. Box 6151 Princeton, NJ 08541-6151, 609.771.7100 ***ATSU technology requirements
Career Advancement
According to the Bureau of Labor statistics, from 2019 to 2029 the college faculty profession is predicted to grow much faster than the average for all occupations.
Professor at a college or university in a multitude of health professions
Manager of health education program
Health professions clinical educator
Manager/director of community health services
ATSU-CGHS's MEd program will be 30 credits and will include the following courses (all courses are 3 credits):
Tuition
Review tuition and fees for the Master of Education in Health Professions program. Please note tuition and fees are subject to change.
Don Altman, DDS, DHSc, EdD, MPH, MBA, MA, is the Dean of the College of Graduate Health Studies (CGHS) at A.T. Still University (ATSU). He also serves as director of public health at ATSU's Arizona School of Dentistry & Oral Health (ATSU-ASDOH). Dr. Altman has been with ATSU since October 2006.
Dr. Altman graduated from the University of Texas Dental Branch (DDS) in 1983. He completed his Master of Public Health degree at the University of Texas School of Public Health in 1989 and became Board Certified in Dental Public Health in 1999. Dr. Altman completed his MBA at the University of Phoenix (2002) and a MA in Bioethics from Midwestern University (2004). He graduated with a Doctor in Health Science (DHSc) degree in March 2012 from the Arizona School of Health Sciences at A.T. Still University (ATSU-ASHS) and his EdD from Southern New Hampshire University in March 2016.
Dr. Altman has worked for The City of Houston, the State of Texas, the State of Arizona, as well as The Principal Financial Group. Dr. Altman's public health experience includes: serving as President of the Arizona State Board Dental Examiners; serving as President of the Arizona Public Health Association; volunteering with Health Volunteers Overseas (Cambodia and Vietnam); Director of the National Oral Health Leadership Institute; and serving as the Consumer Representative to the Dental Products Panel for the Food and Drug Administration. On May 1, 2012 he was appointed as a Director to The American Board of Dental Public Health and is currently the president.
Dr. Altman's research interests are currently centered on public health and higher education. He has published articles in the Journal of Dental Education, Journal of the American Dental Association, Public Health Reports, Special Care in Dentistry, and Community Dentistry and Oral Epidemiology.
Dr. Erin Breitenbach is program chair of the Health Education program at ATSU's College of Graduate Health Studies. She holds a BA in Kinesiology (1991), an MA in Health Education (1996), and a PhD (1998) in health education from The University of Texas at Austin. After several years conducting health education research, Dr. Breitenbach spent time managing oncology clinical research before returning to health education as a public health instructor for ATSU.
Dr. Breitenbach's research interests include cancer screening in Hispanic women, school nutrition behaviors, and developing collaborative partnerships among institutions of higher learning, state-level organizations, and local school districts to improve comprehensive school health education.
University Catalog

Review the University Catalog to learn more about the program and university. Read detailed course descriptions and obtain answers to many of your questions regarding application and tuition.
A.T. Still University is accredited by the Higher Learning Commission
230 S. LaSalle Street, Suite 7-500,
Chicago, IL 60604
Phone: 800.621.7440 | Fax: 312.263.7462
Email: info@hlcommission.org
Master of Education in Health Professions Degree Faculty
The ATSU-CGHS faculty and staff are dedicated to the success of each MEd degree student.Most ATSU-CGHS instructors hold doctorate degrees, with diverse academic and professional backgrounds in education, public health, and health education. Their academic areas of interest include curriculum and instruction, adult education, health professions education, program evaluation, allied health and health sciences education, online learning, and innovative teaching methodologies. Offering a challenging educational experience, the MEd program enables professional and intellectual advancement with the resources that support you throughout your journey. Comprehensive student services are available, including advising, technical support, and career services.
Don Altman, DDS, DHSc, EdD, MPH, MBA, MA
Dean
Erin Breitenbach, PhD
Chair
Dr. Craig Phelps, DO
President
Clinton Normore, MBA
Director of Diversity
Application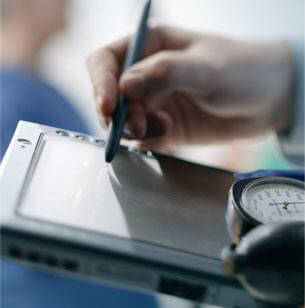 Review application deadline dates
For additional information contact an Enrollment Counselor:
877.626.5577 or cghsonlineadmissions@atsu.edu