Alumni - College of Graduate Health Studies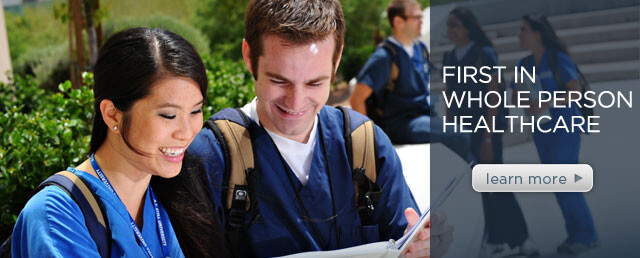 Alumni Chapter

+

Mission Statement

The mission of the College of Graduate Health Studies Alumni Chapter (CGHSAC) is to support the College of Graduate Health Studies (CGHS) and ATSU and to encourage beneficial relationships with the college, university and its alumni.

Purpose

The CGHSAC provides opportunities for networking and collaboration between the various college alumni chapters and develops cross-campus and interdisciplinary programs or events to support ATSU including: financial support, recruitment support, activity support, and volunteer efforts.

CGHSAC will serve as the voice of alumni as it reports on activities and initiatives of each alumni chapter to the ATSU Alumni Association.

Membership

Membership in this Chapter shall consist of all graduates of CGHS and other persons who meet the requirements as prescribed by the Bylaws of the ATSU Alumni Association (ATSUAA) and CGHSAC. Each graduate will be awarded membership in ATSUAA and CGHSAC. This is a lifetime membership.

Meetings

The CGHS Alumni Chapter Board shall meet twice each year, with most meetings being conducted virtually, unless otherwise noted. ATSU Alumni Relations will provide administrative support at all meetings.

If you have questions or need more information, please contact Alumni Relations at alumni@atsu.edu or call 866.626.2878, ext. 2307 (toll free).
Alumni Chapter Bylaws

+

The CGHS Alumni Board of Directors is currently in the election process. The chapter bylaws will be updated soon.
Alumni Chapter Board Members

+

Health Administration

Richard Holaday, MHA, '10
Newark, DE

Health Education

Diane R. Oldfather, MHEd, '10
Vice Chair
Bland, MO

Trish Sexton, DHEd, '08, FNAOME
Kirksville, MO


Health Sciences

Jeremy M. Welsh, DHSc, '10, PA-C, EM-CAQ
Lynchburg, VA

Shannon Simmons, DHSc, '10
Salem, OR

Public Health

Veronica Leigh Mittak, DHEd, '09, MPH, '06
Chair
Seneca Falls, NY

Linda Yonan, DHEd, '16, MPH, '11
Phoenix, AZ


Kinesiology/Human Movement

Paul Harris, MS, '09
Chandler, AZ

Paul Frizelle, MS, '09
Centreville, VA

Community Health Center
Waianae, Hawaii
As a leading provider of quality healthcare for area residents, Waianae Coast Comprehensive Health Center also provides community employment and health education. More than 80% of the staff are local residents, and many were trained at the affiliated Waianae Health Academy. Find out more.

From public health centers located in communities where services are needed most, to research and other leading edge whole person healthcare initiatives, you can create your own legacy by contributing to the specific cause that moves you most. Find out more.

Whole person healthcare takes an integrated approach that addresses body, mind and spirit as one. Students are encouraged to participate in wellness programs and study areas including nutrition and psychology to gain a more comprehensive understanding. Find out more.

Keep up with the latest developments in whole person healthcare at A.T. Still University with our complimentary newsletter and other publications. From scholarly inquiry and research to alumni activities and more. Sign up today.

Let your light shine at A.T. Still University. Combining leading-edge whole person healthcare with a commitment to serving those communities where needs are greatest, we provide students the opportunity to truly excel as doctors, dentists, healthcare providers and healthcare leaders.