Communication and Marketing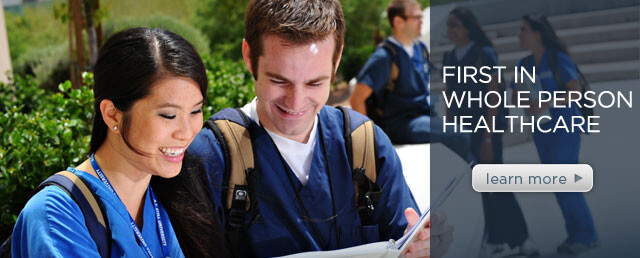 Communication and Marketing
A.T. Still University's Communication & Marketing (C&M) team leads the University's branding, strategic marketing, and institutional-level integrated communications efforts for both internal and external audiences. Our team of communication professionals are dedicated to developing publications, websites, and other communications to promote the University and its mission.
Marketing and Creative Services
The Marketing and Creative Services team provides creative marketing, brand management, design, editing/writing services, and print production for the University. C&M staff produces a wide variety of digital and printed communications, ranging from brochures and websites to advertisements and institutional-level publications. Our marketing and creative services team is responsible for creating compelling, consistent messages to leverage University information and news among our various audiences.
Web and Social Media Services
The Web and Social Media team communicates information with external audiences by sharing information and telling University-related stories through the web, video, social media, and internal communications.

Community Health Center
Waianae, Hawaii
As a leading provider of quality healthcare for area residents, Waianae Coast Comprehensive Health Center also provides community employment and health education. More than 80% of the staff are local residents, and many were trained at the affiliated Waianae Health Academy. Find out more.

From public health centers located in communities where services are needed most, to research and other leading edge whole person healthcare initiatives, you can create your own legacy by contributing to the specific cause that moves you most. Find out more.

Whole person healthcare takes an integrated approach that addresses body, mind and spirit as one. Students are encouraged to participate in wellness programs and study areas including nutrition and psychology to gain a more comprehensive understanding. Find out more.

Keep up with the latest developments in whole person healthcare at A.T. Still University with our complimentary newsletter and other publications. From scholarly inquiry and research to alumni activities and more. Sign up today.

Let your light shine at A.T. Still University. Combining leading-edge whole person healthcare with a commitment to serving those communities where needs are greatest, we provide students the opportunity to truly excel as doctors, dentists, healthcare providers and healthcare leaders.