Still-Well Student Wellness Program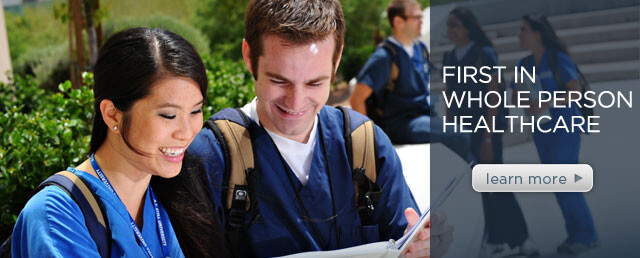 Still-Well Student Wellness Program
Welcome to the Still-Well Program where students learn the value of balancing demanding academics with the other parts of life.
A.T. Still University (ATSU) provides students with a caring, nurturing environment in which to learn, live, and thrive. The Still-Well Student Wellness Program is designed to encourage students' health and wellness throughout their educational experience, enabling them to reach their maximum potential in body, mind, and spirit.
The founder of osteopathic medicine and our university, A.T. Still, DO, believed that an active body helped nurture an inquisitive and informed mind. Named after Dr. Still, Still-Well was founded in 1991 and is one of the most extensive and successful wellness programs among U.S. graduate schools. True to Dr. Still's philosophy, this holistic approach to health care is distinctive of ATSU.
An important concept of the Still-Well philosophy is to practice and promote a healthy lifestyle. Students first must understand and integrate wellness practices into their own lives. Wellness at ATSU is defined as a balance of intellectual, physical, spiritual, emotional, social, environmental, and professional development.

Community Health Center
Waianae, Hawaii
As a leading provider of quality healthcare for area residents, Waianae Coast Comprehensive Health Center also provides community employment and health education. More than 80% of the staff are local residents, and many were trained at the affiliated Waianae Health Academy. Find out more.

From public health centers located in communities where services are needed most, to research and other leading edge whole person healthcare initiatives, you can create your own legacy by contributing to the specific cause that moves you most. Find out more.

Whole person healthcare takes an integrated approach that addresses body, mind and spirit as one. Students are encouraged to participate in wellness programs and study areas including nutrition and psychology to gain a more comprehensive understanding. Find out more.

Keep up with the latest developments in whole person healthcare at A.T. Still University with our complimentary newsletter and other publications. From scholarly inquiry and research to alumni activities and more. Sign up today.

Let your light shine at A.T. Still University. Combining leading-edge whole person healthcare with a commitment to serving those communities where needs are greatest, we provide students the opportunity to truly excel as doctors, dentists, healthcare providers and healthcare leaders.