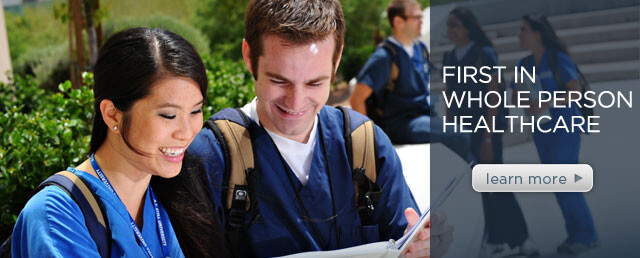 Thompson Campus Center
Thompson Campus Center (TCC) facilities include a gymnasium with a full-sized basketball court or two smaller full basketball courts or one indoor tennis court, an indoor jogging area, mats for stretching, and a climbing wall. There is a temperature-controlled racquetball court, which converts to wallyball. The strength/cardio/exercise room offers 11 individual selectorized Paramount weight machines and free weights including dumbbells, squat rack, bench press and incline press and decline bench with 300-pound Olympic weights available at each press. The cardio equipment offers treadmills, elliptical runners, StairMasters, an Airdyne, and rowing machine. This room also has a sound system and TVs. A studio room is equipped with a barre, sound system, a heavy bag, and speed bag. The outdoor open play area, located on the west side of the building, allows for football, basketball, soccer, frisbee, etc. Also, a paved fitness trail follows the perimeter of the property (.4 mile) and a nature trail winds through the woods west of the TCC. There are men's and women's locker rooms available and a family restroom is downstairs.
Fitness Room
Cardio-equipment available during all open hours
Please limit your time to 30 minutes if people are waiting
Selectorized weight machines are not available when circuit training is in progress
Free weights available during all open hours - clients must have a spotter and collars on

Community Health Center
Waianae, Hawaii
As a leading provider of quality healthcare for area residents, Waianae Coast Comprehensive Health Center also provides community employment and health education. More than 80% of the staff are local residents, and many were trained at the affiliated Waianae Health Academy. Find out more.

From public health centers located in communities where services are needed most, to research and other leading edge whole person healthcare initiatives, you can create your own legacy by contributing to the specific cause that moves you most. Find out more.

Whole person healthcare takes an integrated approach that addresses body, mind and spirit as one. Students are encouraged to participate in wellness programs and study areas including nutrition and psychology to gain a more comprehensive understanding. Find out more.

Keep up with the latest developments in whole person healthcare at A.T. Still University with our complimentary newsletter and other publications. From scholarly inquiry and research to alumni activities and more. Sign up today.

Let your light shine at A.T. Still University. Combining leading-edge whole person healthcare with a commitment to serving those communities where needs are greatest, we provide students the opportunity to truly excel as doctors, dentists, healthcare providers and healthcare leaders.