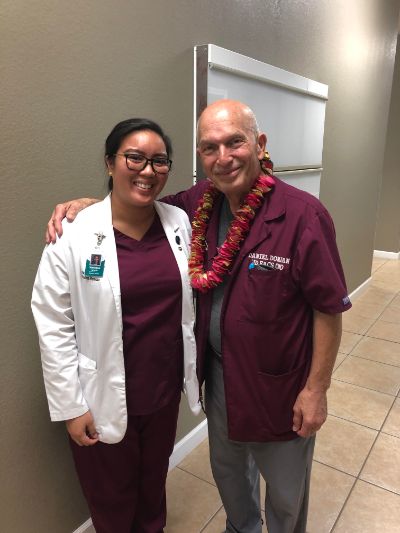 As part of the Complete DO course, each ATSU-KCOM student completes a two-week clinical experience at a clinical site in Missouri between semesters 2 and 3. Focused on patient assessment and basic clinical skills, this experience helps students apply classroom knowledge in clinical settings serving underserved populations. Each student spends two weeks with a physician in a clinic or facility that provides primary healthcare services in the areas of general practice/family medicine, general internal medicine, pediatrics, obstetrics/gynecology, or emergency care. The student assists the physician and staff, observes how the physician interacts with patients and staff, and contributes to provision of care on-site and in the community service setting.
ATSU AHEC Program Office staff:
ATSU AHEC Program Office staff work with regional AHEC center staff to complete course arrangements. They coordinate logistics, including the work of regional AHEC center staff, prepare student and preceptor packets, secure legal agreements from preceptors and host medical facilities, and coordinate course/preceptor evaluations. ATSU AHEC staff communicate regularly with students and preceptors prior to and after rotations, and evaluate rotation sites during the clinical experience.
Regional AHEC center staff:
Regional AHEC center staff recruit preceptors and ensure each training site meets standard criteria concerning patient population, preceptor qualifications, and technology access, as well as school-specific criteria. They also collaborate with ATSU AHEC staff to obtain and provide favorable student housing. In addition to their work with ATSU AHEC, Missouri regional AHEC center staff work with a variety of other health professions schools and communities to place students of various disciplines in clinical education experiences.
Learn more about Clinical Experiences II (accessible to preceptors and students only).