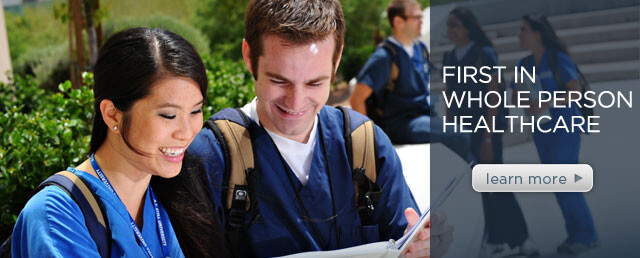 Privacy Policy
Your privacy
A.T. Still University (ATSU) will attempt to safeguard the privacy of all visitors to publicly accessible ATSU web sites (that is, web sites not password protected, and that have the url format atsu.edu) to the extent allowed by law. This notice describes our privacy policy as it relates to the collection, protection, and disclosure of such information resulting from University web servers, including University web sites, sites that collect online information, or that identify actions of a web user. Other privacy standards apply to such things as password-protected web sites, instructional web sites, student records and employee personnel records as specifically identified in State Statute, in accordance with federal or state laws and University policies.
Copyright
Additional information about ATSU copyrights is available on the A.T. Still Memorial Library copyright page.
Rules for individuals under thirteen years of age
ATSU is committed to complying fully with the Children's Online Privacy Protection Act. This site is not directed to children under thirteen years of age, does not sell products or services intended for purchase by children, and does not knowingly collect or store any personal information, even in aggregate, about children under the age of thirteen. Users under the age of thirteen and their parents or guardians are cautioned that the collection of personal information volunteered by unauthorized children online or by email will be treated the same as information given by an adult until the University becomes aware that the user is under the age of thirteen.
Disclaimer
The information provided in this privacy statement should not be construed as giving business, legal, or other advice, or as warranting the security of information provided through this website. Please also note, to assist users in finding related information, ATSU provides links to other websites. Once users have left the ATSU website and have entered another site, they are subject to the privacy policy of that site and ATSU cannot be responsible for the privacy practices or the content of third-party websites.

Community Health Center
Waianae, Hawaii
As a leading provider of quality healthcare for area residents, Waianae Coast Comprehensive Health Center also provides community employment and health education. More than 80% of the staff are local residents, and many were trained at the affiliated Waianae Health Academy. Find out more.

From public health centers located in communities where services are needed most, to research and other leading edge whole person healthcare initiatives, you can create your own legacy by contributing to the specific cause that moves you most. Find out more.

Whole person healthcare takes an integrated approach that addresses body, mind and spirit as one. Students are encouraged to participate in wellness programs and study areas including nutrition and psychology to gain a more comprehensive understanding. Find out more.

Keep up with the latest developments in whole person healthcare at A.T. Still University with our complimentary newsletter and other publications. From scholarly inquiry and research to alumni activities and more. Sign up today.

Let your light shine at A.T. Still University. Combining leading-edge whole person healthcare with a commitment to serving those communities where needs are greatest, we provide students the opportunity to truly excel as doctors, dentists, healthcare providers and healthcare leaders.