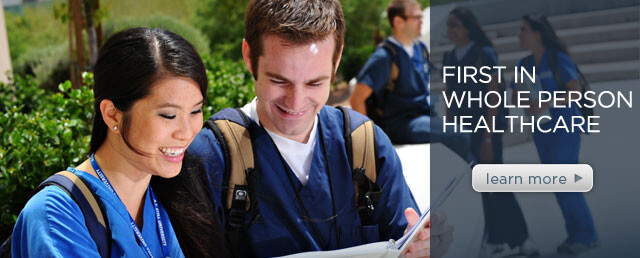 Privacy Policy
This privacy policy will explain how our institution uses the personal data we collect from you when you use our website. A.T. Still University (ATSU) keeps its privacy policy under regular review and places any updates on this web page. This privacy policy was last reviewed/updated on August 16, 2021.
Your Privacy
ATSU will attempt to safeguard the privacy of all visitors to publicly accessible ATSU web sites (that is, web sites not password protected, and that have the url format atsu.edu) to the extent allowed by law.
This notice describes our privacy policy as it relates to the collection, protection, use, and disclosure of such information resulting from University web servers, including University web sites, sites that collect online information, or that identify actions of a web user. Other privacy standards apply to such things as password-protected web sites, instructional web sites, student records and employee personnel records as specifically identified in state statutes, in accordance with federal or state laws and University policies.
The information provided in this privacy statement should not be construed as giving business, legal, or other advice, or as warranting the security of information provided through this website. Please also note, to assist users in finding related information, ATSU provides links to other websites. Once users have left the ATSU website and have entered another site, they are subject to the privacy policy of that site and ATSU cannot be responsible for the privacy practices or the content of third-party websites.
What Types of Information We Collect
ATSU may collect the following information from you:
Information about you such as name, email address, phone number, birth date or other personally identifying information about you, depending on the services you require.
Information about your devices such as IP address, Device ID, App ID, MAC ID, device location, or information about your device operating system or the Internet browser that you are using.
How We Collect Information
ATSU is committed to respecting your privacy. In general we collect personal information about you in the following ways:
When you directly provide data to us, such as when you sign up for a newsletter or other service via an ATSU website.
Through technological processes, such as through a cookie placed on your computer when you visit an ATSU website.
From other organizations in order to provide services to you, such as during the admissions application process and for professional credentialing verification.

In general, you can visit ATSU's website without identifying yourself or revealing any personal information. We collect information about your visit to our website that will help us diagnose problems and to make our website more user-friendly. This information includes which portions of the site are most heavily used and which external websites or search terms are used to locate our site. While all pages are tracked for this information, all users remain anonymous and no personal information is collected.
How We Use Your Information
ATSU uses the information collected from you to better understand your needs and to provide you with better service. Specifically, we use your information to help you complete a transaction, to communicate back to you, to update you on services and benefits, and to personalize our website for you. Once any personally identifiable information is received, it will only be used to support your relationship with ATSU.
ATSU will not sell, rent, or lease your personally identifiable information (e.g., name, email address, phone number) to others without your express permission. Unless we have your permission or are required by law, we will only share the personal data you provide with authorized personnel within the institution and our third-party partners who process information for ATSU's behalf. ATSU will not use or share the personally identifiable information provided to us in ways unrelated to the ones described above without letting you know and offering you a choice.
Marketing
If you have agreed to receive marketing messages or information about products and services from ATSU, you may always opt out at a later date. You have the right at any time to stop ATSU from contacting you for marketing purposes or giving your data to other members of ATSU. If you no longer wish to be contacted for marketing purposes, please contact us.
If we have collected your personal information, we store it in a variety of ATSU information systems and strive to keep it only as long as necessary for the purposes for which the information was initially collected. The ATSU Records Retention Policy lists and describes the records we keep and provides guidance for how long records should be kept.
How We Store and Protect Your Information
ATSU is committed to ensuring the security of your information. To prevent unauthorized access, maintain data accuracy, and ensure the appropriate use of information, we have put in place appropriate physical, electronic, and managerial procedures to safeguard and securely store the information we collect online. We use encryption when collecting or transferring sensitive data such as credit card information. You can learn more about computer security at ATSU by visiting https://its.atsu.edu/category/computer-security/
Your Data Protection Rights
There are several laws, including the Family Educational Rights and Privacy Act (FERPA) and Health Insurance Portability and Accountability Act (HIPAA), that give you certain rights regarding your personal information. ATSU strives to provide you with the following rights wherever appropriate:
The right to access – You have the right to request ATSU for copies of your personal data. We may charge you a small fee for this service.
The right to correction – You have the right to request that ATSU correct any information you believe is inaccurate. You also have the right to request ATSU to complete the information you believe is incomplete.
The right to erasure – You have the right to request that ATSU erase your personal data, under certain conditions.
The right to restrict processing – You have the right to request that ATSU restrict the processing of your personal data, under certain conditions.
The right to object to processing – You have the right to object to ATSU's processing of your personal data, under certain conditions.
The right to data portability – You have the right to request that ATSU transfer the data that we have collected to another organization, or directly to you, under certain conditions.
How to Contact Us
If you have any general questions about how ATSU uses your personal information, or wish to exercise any of your rights, please contact us by email at privacy@atsu.edu.
Rules for Individuals Under Thirteen Years of Age
ATSU is committed to complying fully with the Children's Online Privacy Protection Act. This site is not directed to children under thirteen years of age, does not sell products or services intended for purchase by children, and does not knowingly collect or store any personal information, even in aggregate, about children under the age of thirteen. Users under the age of thirteen and their parents or guardians are cautioned that the collection of personal information volunteered by unauthorized children online or by email will be treated the same as information given by an adult until the University becomes aware that the user is under the age of thirteen.
Copyright
Additional information about ATSU copyrights is available on the A.T. Still Memorial Library copyright page.
DMCA
Title 17 of the U.S. Code and the Digital Millennium Copyright Act (DMCA), 105 PL 304, contains provisions prohibiting downloading, uploading, or distribution of copyrighted materials in any form without permission or license to do so from the copyright holder, except in accordance with exemptions provided under the law. A.T. Still University complies with the DMCA. If you have a concern regarding the use of copyrighted material on the atsu.edu network or domain, please contact the designated agent below to report alleged copyright infringements.
DMCA designated agent:
Matthew Heeren, JD
Vice President & General Counsel
A.T. Still University
800 W. Jefferson Street
Kirksville, MO 63501
generalcounsel@atsu.edu
Phone: 660.626.2522
Fax: 660.626.2672