Leadership and Organizational Behavior Certificate Online
Leadership and Organizational Behavior Certificate Online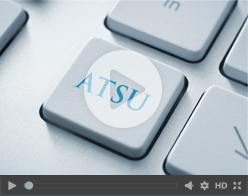 A.T. Still University's College of Graduate Health Studies (ATSU-CGHS), the elite Doctor of Health Sciences program offers a post-graduate certificate in Leadership and Organizational Behavior. The purpose of this health science certificate is to provide additional, specialized knowledge, advance critical thinking, and promote theory application in the area of healthcare administration. Understanding leadership theory through real-world application is the focus of the course work and underscores ATSU's defining mission of leadership, innovation, serving underserved communities and meeting the needs of the whole person body, mind, and spirit.
Analysis of leadership and organizational behavior principles and policy development also are key components of the coursework. As organizational behavior skills are growing in importance in today's complex healthcare environment, your specialized leadership skills will help you understand the intricacies of human behavior in the workplace. As a result, ATSU-CGHS's Doctor of Health Sciences certificate may be used for career advancement in leadership positions in public or private healthcare organizations or academic institutions.
Read More
The Doctor of Health Sciences Leadership and Organizational Behavior Certificate is earned following completion of four courses (12 quarter credit hours) offered during each semester in an online learning format through the Blackboard Learning Management System. Each certificate will consist of the three classes in the content area plus one class from another certificate area. For example, if completing the Leadership and Organizational Behavior certificate, all three courses in Leadership and Organizational Behavior would be completed, plus one additional course from the Global Health or Fundamentals of Education Certificates. All course work will be taken with online health science degree students who include health professionals from academia, administration, research, and clinical practice; and represent a wide variety of health disciplines. This inter-professional approach to learning has been shown to enhance the development of analytical skills and theory application in healthcare. All courses require active participation through the use of current technology. This collegial engagement with other healthcare professionals is considered the cornerstone of the course work and learning environment for this health science certificate.
The health science certificate can be earned:
Independent of your Doctor of Health Sciences degree
Can be applied toward your Doctor of Health Sciences required course work if you wish to pursue your online health Science degree at a later date
Close
Accreditation

+

A.T. Still University is accredited by the Higher Learning Commission.

230 S. LaSalle St., Suite 7-500
Chicago, IL 60604

Phone: 800.621.7440
Fax: 312.263.7462

Email: info@hlcommission.org



Career Advancement

+

Current professional positions held by Doctor of Health Sciences degree students include:

Academic Educator
Athletic Trainer
Counselor
Dental Hygienist
Dietitian
Health Specialist
Healthcare Administrator
Healthcare Consultant
Pharmaceutical Researcher
Medical Technician
Registered Nurse

Occupational Therapist
Paramedic
Pharmacist
Physical Therapist
Physician
Physician Assistant
Psychologist
Public Health Administrator
Respiratory Therapist
Social Worker
Speech Pathologist
Related

Doctor of Health Sciences Degree

Programs
Doctor of Health Sciences Degree Faculty
Six full-time and many adjunct faculty provide expert instruction within the health science online degree program. This structure provides students exposure to a variety of teaching styles and learning opportunities by a faculty with diverse healthcare-related backgrounds and experiences.
Dean

+

Don Altman, DDS, DHSc, EdD, MPH, MBA, MA
Dean



Don Altman, DDS, DHSc, EdD, MPH, MBA, MA, is the Dean of the College of Graduate Health Studies (CGHS) at A.T. Still University (ATSU). He also serves as director of public health at ATSU's Arizona School of Dentistry & Oral Health (ATSU-ASDOH). Dr. Altman has been with ATSU since October 2006.

Dr. Altman graduated from the University of Texas Dental Branch (DDS) in 1983. He completed his Master of Public Health degree at the University of Texas School of Public Health in 1989 and became Board Certified in Dental Public Health in 1999. Dr. Altman completed his MBA at the University of Phoenix (2002) and a MA in Bioethics from Midwestern University (2004). He graduated with a Doctor in Health Science (DHSc) degree in March 2012 from the Arizona School of Health Sciences at A.T. Still University (ATSU-ASHS) and his EdD from Southern New Hampshire University in March 2016.

Dr. Altman has worked for The City of Houston, the State of Texas, the State of Arizona, as well as The Principal Financial Group. Dr. Altman's public health experience includes: serving as President of the Arizona State Board Dental Examiners; serving as President of the Arizona Public Health Association; volunteering with Health Volunteers Overseas (Cambodia and Vietnam); Director of the National Oral Health Leadership Institute; and serving as the Consumer Representative to the Dental Products Panel for the Food and Drug Administration. On May 1, 2012 he was appointed as a Director to The American Board of Dental Public Health and is currently the president.

Dr. Altman's research interests are currently centered on public health and higher education. He has published articles in the Journal of Dental Education, Journal of the American Dental Association, Public Health Reports, Special Care in Dentistry, and Community Dentistry and Oral Epidemiology.
Chair and Associate Professor

+

Kathleen DiCaprio, PhD



Kathleen DiCaprio, PhD, has been named chair for the Doctor of Health Sciences (DHSc) program in the ATSU College of Graduate Health Studies. She previously served as an assistant professor of microbiology and immunology at Touro College of Osteopathic Medicine in New York, as well as the director of content development and education at Oceania University of Medicine. In addition, she served as an instructor and curriculum consultant for Kaplan Medical.

Dr. DiCaprio has a history of teaching undergraduate, graduate, and medical courses in areas related to infectious diseases and infection control, immunology, public health, and emergency preparedness. She comes to ATSU with an impressive history as a faculty member and administrator in higher education of the medicine and the health sciences.

Dr. DiCaprio earned her BS in biochemistry from The College of Saint Rose and her PhD in pathology from Uniformed Services University of the Health Sciences. Her prior research focused on studying pathogenesis of maximum containment (Biosafety-level 4) viruses such as Ebola and Marburg in non-human primate models. Her research efforts contributed to the development of potential vaccines and therapeutics against these deadly viruses, and her work has been profiled in numerous publications and press releases.
Faculty

+

Kathleen Mathieson, PhD, CIP
Associate Professor


Read Bio

Close

Dr. Mathieson completed her Ph.D. in sociology at Arizona State University, with a focus in the areas of statistics and sociology of health. Before coming to ATSU, she spent five years as a research analyst and biostatistician at Maricopa Medical Center, a 449-bed teaching hospital in Phoenix.

While at Maricopa Medical Center, Dr. Mathieson taught research and statistics courses to medical residents in various specialties, and co-authored research articles with faculty and residents in areas such as obstetrics and gynecology, emergency medicine, pediatrics, family practice, and public health. Since coming to ATSU, Dr. Mathieson has collaborated on both quantitative and qualitative research projects in various programs, and has begun her own research in the area of teaching and learning. She is also interested in research ethics and is the vice-chair of the ATSU-Arizona Institutional Review Board. Dr. Mathieson enjoys working with students, particularly in the process of mentoring them through research projects.

Eric Matthews, PhD
Associate Professor


Read Bio

Close

Dr. Matthews completed his Ph.D. in education at Southern Illinois University with an emphasis in adult and vocational/technical education (workforce education and development). He also holds graduate degrees in education (administration and supervision) and museum studies. His professional medical preparation is in the field of diagnostic imaging. Dr. Matthews is certified in diagnostic radiography, cardiovascular-interventional technology, and magnetic resonance imaging by the American Registry of Radiologic Technologists. Prior to coming to ATSU, he was the program director of the radiography program at Southern Illinois University.

Dr. Matthews has taught numerous courses on medical and educational history, his primary research interest. He enjoys qualitative-historical research and has served as a subject matter expert for several state and national organizations and museums on the topic of 19th century American medicine.
Doctor of Health Sciences Degree Admissions
The
ATSU

Family and Culture

Doctor of Health Sciences Curriculum Overview

The Leadership and Organizational Behavior Certificate curriculum consists of the three Certificate courses plus one course from either the Global Health Certificate or Fundamentals of Education Certificate classes.
Learn More