Certificates in Kinesiology
The Master's of Science in Kinesiology program also offers our specialty tracks as independent certificates in kinesiology for those who wish to gain the knowledge and expertise of one or more of these tracks. Each certificate contains four courses (12 credits) and can be completed through our NSCA recognized, 100 percent online curriculum. Those who go on to complete the full MSK may transfer in 12 credits from the completed certificate.
Graduate kinesiology certificates include:
Adaptive Sports
Corrective Exercise & Orthopedic Rehabilitation
Exercise & Sports Psychology
Geriatric Exercise Science
Sports Conditioning
Read more +
Program essentials
Overview
Course list
Tuition
Faculty/Staff
ATSU
Curriculum
Requirements
Student Insights
Career Advancement
Adaptive Sports Certificate
Corrective Exercise & Orthopedic Rehabilitation Certificate
Exercise and Sport Psychology Certificate
Geriatric Exercise Science Certificate
Sports Conditioning Certificate
University Catalog
Accreditation
Certificates in kinesiology
Adaptive Sports
The Adaptive Sports certificate is designed to provide the allied healthcare and fitness professional with the knowledge, skills, and abilities necessary to effectively work in the adaptive sports field, including program management, coaching, strength and conditioning, health care services, and advocacy. Courses include, Introduction to Paralympic and Adaptive Sport, Establishing and Managing an Adaptive Sports Program, Assessment of the Para Athlete, and Comprehensive Adaptive Sport & Activity Analysis.
Corrective Exercise & Orthopedic Rehabilitation
The Corrective Exercise & Orthopedic Rehabilitation certificate is designed to provide the allied health care and fitness professional with the knowledge, skills, and abilities necessary to design and implement exercise programs for individuals with musculoskeletal and movement dysfunction. Courses include, Human Movement Dysfunction, Functional Assessment of Movement Patterns, Post-Rehabilitation Exercise, and Corrective Exercise Programming.
Exercise & Sports Psychology
The Exercise & Sports Psychology certificate combines the science and practice of the psychology of exercise, mental health and performance to teach students the principles of creating programs that trigger behavior change and maximize long term adherence. Courses include Psychology, Physical Activity and Health; Exercise and Mental Health; Applied Sports Psychology; and Principles of Adherence and Motivation.
Geriatric Exercise Science
The Geriatric Exercise Science certificate provides learning opportunities for fitness professionals to focus on the physical and psychological principles of exercise and movement science among older adults. Courses include Physical Dimensions of Aging and Psychosocial Dimensions of Aging; Exercise Prescription for Older Adults; and Motivational Strategies for Physical Activity among Older Adults.
Sports Conditioning
The Sports Conditioning certificate combines current knowledge and practice in sports conditioning to enable students to develop advanced training programs for athletes. Courses include Measurement of Sports Fitness; Muscular Fitness Development; Speed, Agility, and Quickness; and the Science and Practice of Metabolic Conditioning.
Student Insights
"I enrolled in ATSU's Kinesiology program so I could help others move better, move more, and move pain free after injury or illness. As a medically retired firefighter, I know how devastating an injury can be, how stressful surgery is, and how the road to full recovery is often bumpy and complicated. ATSU's program in Kinesiology has given me the tools and biopsychosocial perspective I need to effectively help others along their journey to optimal rehabilitation and peak performance."
~ Joletta Belton, Contributing Writer at National Tactical Fitness Greater San Diego Area
Requirements
Application:

Completed and signed admissions application along with a nonrefundable application fee.

Academic:

An accredited bachelor's degree from a university recognized by the Council for Higher Education Accreditation. Applicants who received their qualifying degree from a university outside the United States will have to provide a degree equivalency evaluation.*
Official transcript from the qualifying degree-granting institution. For students using VA benefits transcripts for all institutions attended are required.
Minimum Cumulative Grade Point Average (CGPA) of 2.5 (on a 4.0 scale) at the qualifying degree institution.
Two years of experience as a health, sport, or fitness professional, or a training professional with an NCAA accreditation (ACE, ACSM, NASM, IFPA, NCSF, NESTA, NFPT, NSCA, Cooper Institute) or licensed healthcare professional.

Elements of Success:

A current resume
Completion of an essay
English Proficiency **
Meet technology requirements***
*Applicants who have graduated from a foreign college or university should submit acceptable evidence of U.S. degree/course equivalency. All course work taken at the foreign institution must be evaluated for American institution equivalence by one of the following services:
**Applicants are required to demonstrate proficiency in English when applying to A.T. Still University's College of Graduate Studies. Written and spoken proficiency in the English language may be demonstrated by one of the following options:
Option 1 - English is your first language.
Option 2 - Graduated from a regionally accredited four year college/university in the United States with a BA/BS or graduate degree.
Option 3 - You are demonstrating your English proficiency by submitting acceptable scores on the Test of English as a Foreign Language (TOEFL).
Accepted test types for CGHS are:
The Computer Based Test (CBT), Internet Based Test (iBT), or the Paper Based Test (PBT) are accepted. The following are the minimum required score based on test type:
CBT - minimum total score of 213
iBT - minimum total score of 80
PBT - minimum total score of 550
The TOEFL is administered by TOEFL/TSE Services, P.O. Box 6151, Princeton, NJ, 08541-6151, USA 609. 771.7100. A.T. Still University's institutional code is 0339. Please be sure to include this information when you submit your application packet. TOEFL Educational Testing Services P.O. Box 6151 Princeton, NJ 08541-6151, 609.771.7100
***ATSU technology requirements
Career Advancement
According to the Bureau of Labor statistics, from 2019-29 the fitness industry is projected to grow much faster than the average for all occupations.
Athletic trainer
Public school coach
Weight training instructor
College athletic director
Exercise psychologist
Management positions in sports management
Professional assistant coach
Physical education instructor
College coach
Corporate wellness manager
Fitness choreographer
Fitness instructor
Sports psychologist
Sports researcher
Intramural sports director
Professional head coach
University professor
Strength and conditioning coach
Adaptive Sports Certificate
Corrective Exercise & Orthopedic Rehabilitation Certificate
Exercise and Sport Psychology Certificate
Geriatric Exercise Science Certificate
Sports Conditioning Certificate
Tuition
Review tuition and fees for Certificates in Kinesiology program. Please note tuition and fees are subject to change.
Financial Aid
Federal financial aid is not available for certificate and non-degree enrollments.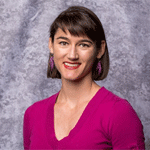 Sarah Everman, PhD
Associate Professor
Read Bio
Sarah Everman, PhD, graduated with a doctorate in kinesiology from Arizona State University (ASU). Her dissertation research was conducted in the Center for Metabolic Biology (CMB) at ASU. During her research in the CMB, Dr. Everman studied some of the molecular mechanisms responsible for insulin resistance in lean and obese humans. Specifically her work looked at the effects of an infusion of branched chain amino acids in humans on insulin sensitivity in skeletal muscle. This research was performed using in vivo procedures such as the euglycemic hyperinsulinemic clamp, stable isotope tracer infusion, muscle biopsies, and mass spectrometry to assess the metabolism of glucose and protein under various physiologic and pathophysiologic conditions. Her work has resulted in publications at national conferences and in journals such as PLoS ONE, Medicine and Science in Sports and Exercise, and the American Journal of Physiology, Endocrinology, and Metabolism. Sarah joined the kinesiology faculty at A.T. Still University in 2011. Her teaching emphases are human physiology, the physiological adaptations to exercise, and research methods. Currently, she is working on a research project with her colleague Dr. Jack Daniels to study the effect of aging on cardiovascular responses to exercise in formerly elite male runners.
Sarah is also the vice chair of the ATSU-CGHS Faculty Council and a Matter of Balance Master Trainer.
In addition to teaching and research, Dr. Everman dabbles in endurance sports and has worked with equestrian athletes of all levels. When she is not working, Sarah studies enology (the science of wine and wine making). Previously from Oregon, but now a resident of Arizona, she is thankful for the many athletic opportunities available year-round in the Valley of the Sun.
She looks forward to pursuing her passion for teaching, research, and service in the field of human physiology with the vibrant group at ATSU for many years to come.Associate Professor
Dr. Rhea earned a PhD at Arizona State University (2004) and has received international recognition for his research in enhancement of sport and occupational performance. He was invited to present at the International Olympic Committee's World Congress on Sports Science in Athens, Greece just prior to the 2004 summer Olympics and at the International Conference on Strength Training in Odense, Denmark (2006). Dr. Rhea was awarded the Outstanding Young Investigator from the NSCA in 2008. He has published research in the leading journals in the field of exercise science and sports conditioning and works closely with our top organizations to further knowledge, understanding, and applications of exercise related benefits.
His current research interests involve examining methods for enhancing performance and preventing sports- and occupational-related injuries. Dr. Rhea has an impressive professional background, working as a coach, strength and conditioning coach, and personal trainer for 10 years. He has worked with college strength and conditioning programs for the golf, football, basketball, and baseball teams and has consulted various elite sports organizations regarding advanced conditioning.

Sheri Walters, DPT
Assistant Professor
Read Bio
Sheri Walters PT, DPT, MS, SCS, ATC, CSCS, is an assistant professor at A.T. Still University in the Department of Kinesiology. Since 2011, Dr. Walters has served as volunteer medical staff with the U.S. Paralympic Track and Field Team. She was invited by the United States Olympic Committee to assist with the delivery of medical care for the Paralympic Equestrian, Swimming, and Track and Field Teams​ and for the Paralympic Track and Field during the 2016 Summer Games in Rio de Janeiro.
Prior to her appointment at ATSU, Dr. Walters served as the director of performance physical therapy at EXOS ; head athletic trainer and rehabilitation coordinator at Indiana State University; worked at the Medical Center of Arlington, providing rehabilitation services to the Texas Rangers, Dallas Stars, Fort Worth Flyers, Dallas Baptist University, and local high schools athletes; and served as assistant athletic trainer for the Detroit Shock women's basketball team.
Dr. Walters received her doctorate of physical therapy from the University of St. Augustine and is currently pursuing her PhD in physical therapy through Texas Woman's University. She earned a master's of physical therapy and master's of science in athletic training from the University of Florida while working with the Gator football and women's golf teams as an athletic trainer. She earned a bachelor's degree in health, physical education, and recreation with an emphasis in athletic training from East Central University.
Don Altman, DDS, DHSc, EdD, MPH, MBA, MA, is the Dean of the College of Graduate Health Studies (CGHS) at A.T. Still University (ATSU). He also serves as director of public health at ATSU's Arizona School of Dentistry & Oral Health (ATSU-ASDOH). Dr. Altman has been with ATSU since October 2006.
Dr. Altman graduated from the University of Texas Dental Branch (DDS) in 1983. He completed his Master of Public Health degree at the University of Texas School of Public Health in 1989 and became Board Certified in Dental Public Health in 1999. Dr. Altman completed his MBA at the University of Phoenix (2002) and a MA in Bioethics from Midwestern University (2004). He graduated with a Doctor in Health Science (DHSc) degree in March 2012 from the Arizona School of Health Sciences at A.T. Still University (ATSU-ASHS) and his EdD from Southern New Hampshire University in March 2016.
Dr. Altman has worked for The City of Houston, the State of Texas, the State of Arizona, as well as The Principal Financial Group. Dr. Altman's public health experience includes: serving as President of the Arizona State Board Dental Examiners; serving as President of the Arizona Public Health Association; volunteering with Health Volunteers Overseas (Cambodia and Vietnam); Director of the National Oral Health Leadership Institute; and serving as the Consumer Representative to the Dental Products Panel for the Food and Drug Administration. On May 1, 2012 he was appointed as a Director to The American Board of Dental Public Health and is currently the president.
Dr. Altman's research interests are currently centered on public health and higher education. He has published articles in the Journal of Dental Education, Journal of the American Dental Association, Public Health Reports, Special Care in Dentistry, and Community Dentistry and Oral Epidemiology.
Dr. Rogers has a combination of academic and applied experience in the exercise field. She received her bachelor of science degree in psychology from the University of Arizona and went on to earn her PhD in Kinesiology, with a focus on sport and exercise psychology, from Arizona State University, in 2003. Dr. Rogers is a consultant and faculty member for the American Council on Exercise where she creates courses and serves as a subject matter expert for curriculum development and continued education.
Dr. Rogers speaks nationally to fitness professionals and writes extensively on the role of the personal trainer in triggering lasting behavior change and on the creation of exercise environments that promote long term adherence. In addition, Dr. Rogers works with athletes and teams, helping them realize the control they have over their athletic experience and performance. Dr. Rogers is passionate about getting people moving and helping them incorporate physical activity into their daily lives.
University Catalog

Read the University Catalog to learn more.
A.T. Still University is accredited by the Higher Learning Commission
230 S. LaSalle Street, Suite 7-500,
Chicago, IL 60604
Phone: 800.621.7440 | Fax: 312.263.7462
Email: info@hlcommission.org
Kinesiology certificate faculty
The kinesiology faculty you will learn from include renowned experts in the field, including researchers, authors, elite coaches, and a former Olympian. Their research has been published and presented in leading sources around the world and their professional work is cutting-edge. Through its collaboration with leading organizations in exercise, health, and fitness, our online kinesiology certificate programs expose exercise science students to leaders in the field, and innovative ideas for current and future solutions on addressing unmet community health needs.
Tracie Rogers, PhD
Program Chair and Assistant Professor
Don Altman, DDS, DHSc, EdD, MPH, MBA, MA
Dean
Dr. Craig Phelps, DO
President
Clinton Normore, MBA
Vice President for Diversity & Inclusion
National Strength and Conditioning Association Recognition
The National Strength and Conditioning Association (NSCA) Education Recognition Program (ERP) recognizes regionally accredited academic institutions for their educational programs that have met, and continue to meet, educational guidelines recommended by the NSCA.
The Graduate Studies Program recognizes colleges and universities that offer at least a master's degree related to strength and conditioning and/or sport performance. For successfully meeting established criteria, the NSCA officially recognizes A.T. Still University's Graduate Program in Kinesiology as a Graduate Studies Program.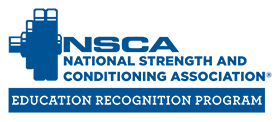 Application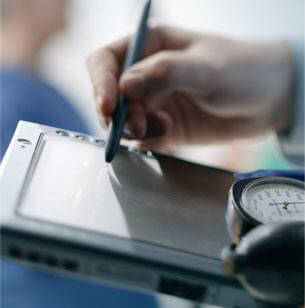 Students interested in a kinesiology certificate should select the corresponding option on the ATSU-CGHS application.
Review application deadline dates
For additional information contact an Enrollment Counselor:
877.626.5577 or cghsonlineadmissions@atsu.edu