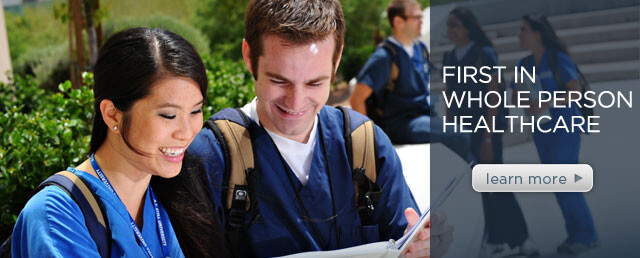 About ATSU
A.T. Still University (ATSU) is the founding institution of osteopathic healthcare, established in 1892 by Andrew Taylor Still. As a leading health sciences university, ATSU is comprised of two campuses (Kirksville, Mo., and Mesa, Ariz.) on more than 200 acres with six prestigious schools. The culturally rich learning environments include residential and online healthcare related graduate degrees as well as community-based partnerships worldwide. ATSU has more than 977 employees dedicated to its not-for-profit mission and an average annual enrollment of over 3,100 students from 35 countries.
ATSU is renowned for its preeminence as a multidisciplinary healthcare educator. The University is focused on integrating the founding tenets of osteopathic medicine and the advancing knowledge of today's science. ATSU continually earns distinctions as the graduate health sciences university with best-in-class curriculum and a community outreach mission to serve the underserved. The University has a rich history of leadership in both healthcare education and correlated research.
ATSU instills within students the compassion, experience and knowledge required to address the whole person and shape healthcare in communities where needs are greatest. Inspired to influence whole person healthcare, ATSU graduates contribute to the future of integrated care while also leading with a selfless passion in the communities they serve.
Learn More

Community Health Center
Waianae, Hawaii
As a leading provider of quality healthcare for area residents, Waianae Coast Comprehensive Health Center also provides community employment and health education. More than 80% of the staff are local residents, and many were trained at the affiliated Waianae Health Academy. Find out more.

From public health centers located in communities where services are needed most, to research and other leading edge whole person healthcare initiatives, you can create your own legacy by contributing to the specific cause that moves you most. Find out more.

Whole person healthcare takes an integrated approach that addresses body, mind and spirit as one. Students are encouraged to participate in wellness programs and study areas including nutrition and psychology to gain a more comprehensive understanding. Find out more.

Keep up with the latest developments in whole person healthcare at A.T. Still University with our complimentary newsletter and other publications. From scholarly inquiry and research to alumni activities and more. Sign up today.

Let your light shine at A.T. Still University. Combining leading-edge whole person healthcare with a commitment to serving those communities where needs are greatest, we provide students the opportunity to truly excel as doctors, dentists, healthcare providers and healthcare leaders.