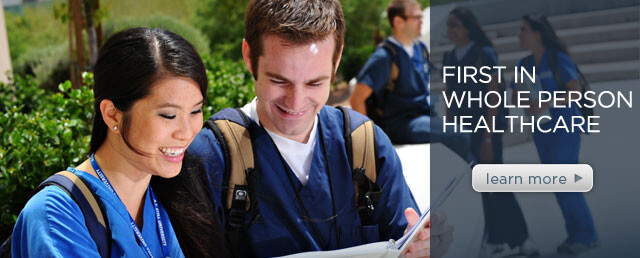 Types of Aid
Private Loans

+

ATSU offers a student federal financial aid up to the student's cost of attendance. Students who elect to accept Direct Federal Student loans totaling the full cost of attendance are not eligible for private loans. If the full cost of attendance has not be accepted, the remaining budget amount may be certified to the private lender. Students without U.S. citizenship who are not eligible for federal loans or students who are enrolled at less than half-time status may want to inquire about private loan eligibility.

If required, a Private Education Loan Applicant Self-Certification form (pdf) may be provided upon request.

Things to know

Requested Amounts: ATSU must not exceed the full financial aid offer (cost of attendance) when approving a student's federal or private loan requests.
Creditworthy: Approval of your Grad PLUS or private loan is contingent upon your creditworthiness.
Variable Loan Terms: Private lenders can change the terms of your loans since they are not federally insured.
Varied Interest Rates: Interest rates are dependent on your credit score.
Consolidating: Private loans often cannot be consolidated.
Loan Forgiveness: Private loans cannot be forgiven if borrower ends up working in the public service arena.
Work-Study

+

"Federal Work-Study provides part-time jobs for undergraduate and graduate students with financial need, allowing them to earn money to help pay education expenses. The program encourages community service work and work related to the student's course of study" (Department of Education's Office of Federal Student Aid). Financial need is demonstrated by completing your Free Application for Federal Student Aid (FAFSA). For eligible programs, Work-Study will be included in the financial aid award offer.

If you find Work-Study is included in your award offer, you have the option to accept or decline that opportunity. If you are considering applying and would like more information on Work-Study opportunities, please visit the Work-Study Positions form. Upon meeting Work-Study eligibility requirements and approval of your application for an available position, you will then complete the Work-Study employment paperwork with the human resources department.

If you choose to decline some or all of the Work-Study opportunity, you may elect to increase your Graduate PLUS loan by the amount of unaccepted Work-Study funds.
Veterans Benefits

+

A.T. Still University is approved by the U.S. Department of Veterans Affairs (DVA) for the certification of students eligible to receive VA educational benefits. Our personnel are aware and committed to working with veterans and active duty soldiers to ensure student success.

All students who receive VA educational benefits are assisted by the School Certifying Official who is located on their respective campus. Please refer to the information below for the proper School Certifying Official contact information.

We cannot assist you with determining your eligibility for benefits. You are required to contact the DVA to determine eligibility. However, we are responsible for certifying your enrollment status to the VA, which results in you getting paid.

School certifying officials




Getting started

Follow the steps below to begin the process of determining your eligibility for receiving VA educational benefits and to have your enrollment certified with the VA.

Visit Vets.gov to apply for VA education benefits or if you have previously used your benefits at a different institution, to complete a Request for Change of Program of Place of Training (VA Form 22-1995).

If you are accepted to or attending a program at the College of Graduate Health Studies, Kirksville College of Osteopathic Medicine, or Missouri School of Dentistry & Oral Health, please use the MO campus address (listed above under the MO SCO) when completing your forms.
If you are accepted to or attending a program at the Arizona School of Dentistry & Oral Health, Arizona School of Health Sciences, or the School of Osteopathic Medicine in Arizona, please use the AZ campus address (listed above under the AZ SCO) when completing your forms.

Once you are notified by the VA of your eligibility to receive educational benefits, submit the following documents to the SCO for your campus:

Certificate of Eligibility (provided by the VA after the processing of your benefits application)
Copies of transcripts from all schools previously attended

If you were required to submit all transcripts for admission, the admissions team will forward your transcripts to our office. You will not need to supply a second set of transcripts.
If your program required only the degree-granting transcript, then you will need to forward copies of your transcripts to the SCO for your school. Please know these copies do not have to be official copies unless you are submitting your prior training for review for possible transfer credit. Please review the transfer credit policy for your school or program and the University Transfer Credit Policy located in the University Catalog.
If you are returning to the University after an absence and wish to be certified for the upcoming term, you will need to complete the Request for Certification form (pdf) and submit it to the School Certifying Official. Department of Veterans Affairs forms.
Student responsibilities
In order to comply with laws governing VA education benefits, it is your responsibility as a student to notify your SCO of your status with the University, which includes when you:
Add or drop a class(es)
Change your address
Withdraw from your program
Retaking a course
Only courses that are required for your degree program are eligible for certification. If you have any questions, please contact your SCO.
Online students utilizing the Post 9/11 GI Bill ®, the VA requires a student to be enrolled more than half-time to be eligible to receive the monthly housing allowance (when applicable). Enrollment status (or training time) for students utilizing benefits like the Montgomery GI Bill or the Survivors' and Dependents' Educational Assistance directly correlates to the monthly rate they are eligible to receive. For more information on enrollment status and your VA benefit, please check the U.S. Department of Veterans Affairs website.
GI Bill® is a registered trademark of the U.S. Department of Veterans Affairs (VA). More information about education benefits offered by VA is available at the official U.S. government website.
Military Tuition Assistance

+

If you are eligible for Tuition Assistance (TA), your military branch will pay up to $250 per credit hour directly to the university. You will be responsible for payment of tuition and fees that are not covered by TA. Please send a copy of the TA Authorization Voucher to studentaccounts@atsu.edu for invoicing.

If you have further questions you can email studentaccounts@atsu.edu or call 660.626.2028.

Grades will be reported at the end of each enrollment period by a member of Enrollment Services.

Requirements for Return of Tuition Assistance (TA) Funds

Information regarding the return of TA funds may be found in the ATSU University Catalog.

Principles of Excellence

Explore our Principles of Excellence page to learn more about ATSU's commitment to student veterans.
Scholarships

+

Outside sources




Scholarship links

Health Professions Scholarship Program (HPSP) - Army, Navy, and Air Force

Pays full tuition and fees
Pays for required books, supplies and equipment, and student health insurance
Pays a monthly stipend of over $2,000
Year for year obligation - student owes one year of service for each year he/she received benefits
$20,000 sign-on bonus

Military Student Loan Benefits - Servicemembers Civil Relief Act (pdf)

National Health Service Corps Scholarship Program

Toll-Free Help Line 1-800-221-9393 or email gethelp@hrsa.gov
Pays full tuition and fees
Pays for required books, supplies and equipment, and student health insurance
Pays monthly stipend of approximately $1,300
Year for year obligation
Student MUST practice primary care (family medicine, general internal medicine, general pediatrics, psychiatry, or ob/gyn) AND serve in a federally designated Health Professional Shortage Area (HPSA)
Two-year minimum service obligation
Application deadline varies each year. NHSC Scholarship details

Indian Health Service Scholarship Program

Toll-free help Line 1.800.221.9393
Pays full tuition and fees
Pays for required books, supplies and equipment, and student health insurance
Pays monthly stipend of approximately $1,900
Year for year obligation
Two-year minimum
Must have tribal papers

American Indian Graduate Center

Western Interstate Comission for Higher Education

A.T. Still University of Health Sciences participates in the Professional Student Exchange Program administered by the Western Interstate Commission for Higher Education (WICHE), under which legal residents of western states without a public professional school in this field may receive preference in admission and reduced tuition at this institution. To be certified as eligible for this program, the student must write to the WICHE Certifying Officer in his/her state of legal residence for the program application form. The number of students to be supported in each state in this field depends upon state appropriations. For addresses of state certifying officers, consult the WICHE Professional Student Exchange Program, P.O. Box 9752, Boulder, Colorado 80301-9752 (phone: 303.541.0214), or the WICHE website.

Women for ATSU Scholarship

Women for ATSU is a membership program that provides awareness and philanthropic support to A.T. Still University. Members include individuals in our community, business partners, University employees and alumni. Annual dues are pooled in a fund that members direct toward scholarships, programs and healthcare education projects at the University.

Each year one student from ASHS, ASDOH and SOMA will receive a $1,000 scholarship. The student must be enrolled full-time, in good standing, with one full academic year remaining; demonstrate financial need and have a minimum GPA of 3.0 (as verified by Enrollment Services). Preference will be given to permanent Arizona residents.

Applications are available from January 1st to April 1st of each year. For more information, please visit Women for ATSU.

Lloyd E. Burton Scholarship

The Arizona Public Health Association (AzPHA) – the voice for public health in Arizona - invites current higher-education students to apply for the Lloyd E. Burton Scholarship. This $500 scholarship is awarded at the AzPHA annual membership in the fall. The scholarship amount is made possible by the BHHS Legacy Foundation and the Arizona Public Health Association.

This scholarship provides recognition to Lloyd E. Burton, PhD for his sustained support of AzPHA by providing a scholarship in his name to encourage interest in professions that improve the public's health.

Lloyd E. Burton scholarship eligibility and application requirements.

Community Health Center
Waianae, Hawaii
As a leading provider of quality healthcare for area residents, Waianae Coast Comprehensive Health Center also provides community employment and health education. More than 80% of the staff are local residents, and many were trained at the affiliated Waianae Health Academy. Find out more.

From public health centers located in communities where services are needed most, to research and other leading edge whole person healthcare initiatives, you can create your own legacy by contributing to the specific cause that moves you most. Find out more.

Whole person healthcare takes an integrated approach that addresses body, mind and spirit as one. Students are encouraged to participate in wellness programs and study areas including nutrition and psychology to gain a more comprehensive understanding. Find out more.

Keep up with the latest developments in whole person healthcare at A.T. Still University with our complimentary newsletter and other publications. From scholarly inquiry and research to alumni activities and more. Sign up today.

Let your light shine at A.T. Still University. Combining leading-edge whole person healthcare with a commitment to serving those communities where needs are greatest, we provide students the opportunity to truly excel as doctors, dentists, healthcare providers and healthcare leaders.