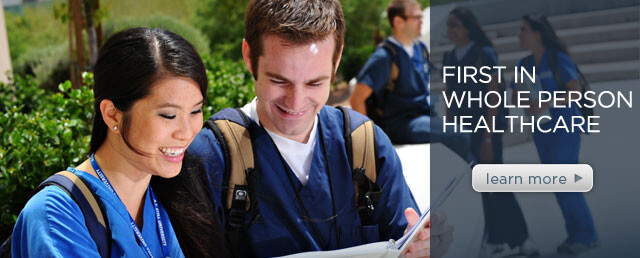 Types of Aid
Private Loans

+

ATSU offers a student Title IV federal financial aid up to the student's cost of attendance. While there are many benefits to using federal loans, there are instances where federal loans do not cover a student's cost of attendance. Private loans may present an opportunity to assist students with funding their education.

ATSU utilizes FASTChoice to deliver a preferred lender list. The lenders and loan options presented in FASTChoice were selected for the competitive terms and benefits they provide to borrowers. ATSU has worked with these lenders in the past, and previous borrowers have had positive experiences working with them.

Things to consider:

Private loan annual amount: The cost of attendance minus any scholarships, Federal loans, Work-Study, and/or other aid received.
Creditworthy: Approval of a Federal Direct Grad PLUS or private loan is contingent upon your creditworthiness.
Interest rates and fees: Depending on the lender and loan opportunity, fixed and variable rates are available. A student's credit score and/or having a cosigner may positively impact the rate offered to that student.
As with all loans, students should read the details of each loan and ask the lender questions to make sure they fully understand the commitment they are making.

Students are free to choose any lender, including those not presented. Application processing will not be delayed unnecessarily if a student chooses a lender not presented.

Our officials are prohibited from accepting any financial or other benefits in exchange for displaying lenders and loan options in FASTChoice. Prohibited activities include: receiving compensation to serve on any lender board of directors or advisory boards; accepting gifts including trips, meals, and entertainment; allowing lenders to staff our institution's financial aid office; allowing lenders to place our institution's name or logo on any of their products; and owning of lenders' stock (for college officials who make financial decisions for our institution).
Work-Study

+

"Federal Work-Study provides part-time jobs for undergraduate and graduate students with financial need, allowing them to earn money to help pay education expenses. The program encourages community service work and work related to the student's course of study" (Department of Education's Office of Federal Student Aid). Financial need is demonstrated by completing your Free Application for Federal Student Aid (FAFSA). For eligible programs, Work-Study will be included in the financial aid offer letter.

If you find Work-Study is included in your offer letter, you have the option to accept or decline that opportunity. Upon meeting Work-Study eligibility requirements and approval of your application for an available position, you will then complete the Work-Study employment paperwork with the human resources department.

The ATSU Work-Study Handbook provides information to both students and supervisors about how to post and how to secure a Work-Study position. Students will apply for positions by creating an account and completing the designated FWS application on the Work-Study Job Board.

2020-21 ATSU Work-Study Handbook
2021-22 ATSU Work-Study Handbook

If you choose to decline some or all of the Work-Study opportunity, you may elect to increase your Graduate PLUS loan by the amount of unaccepted Work-Study funds.
Veterans Benefits

+

A.T. Still University is approved by the U.S. Department of Veterans Affairs (DVA) for the certification of students eligible to receive VA educational benefits. Our personnel are aware and committed to working with veterans and active duty soldiers to ensure student success.

We cannot assist you with determining your eligibility for benefits. You are required to contact the DVA to determine eligibility. However, we are responsible for certifying your enrollment status to the VA, which results in you getting paid.

School certifying officials

Getting started

Follow the steps below to begin the process of determining your eligibility for receiving VA educational benefits and to have your enrollment certified with the VA.

Visit va.gov to apply for VA education benefits or if you have previously used your benefits at a different institution, to complete a Request for Change of Program of Place of Training (VA Form 22-1995).

If you are accepted to or attending a program at the College of Graduate Health Studies, Kirksville College of Osteopathic Medicine, or Missouri School of Dentistry & Oral Health, please use the MO campus address (800 E. Jefferson Kirksville, MO 63501) when completing your forms.
If you are accepted to or attending a program at the Arizona School of Dentistry & Oral Health, Arizona School of Health Sciences, or the School of Osteopathic Medicine in Arizona, please use the AZ campus address (5850 E. Still Circle Mesa, AZ 85206) when completing your forms.

Once you are notified by the VA of your eligibility to receive educational benefits, submit the following documents to the SCO's listed above:

Certificate of Eligibility (provided by the VA after the processing of your benefits application)
Copies of transcripts from all schools previously attended

If you were required to submit all transcripts for admission, the admissions team will forward your transcripts to our office. You will not need to supply a second set of transcripts.
If your program required only the degree-granting transcript, then you will need to forward copies of your transcripts to the SCO for your school. Please know these copies do not have to be official copies unless you are submitting your prior training for review for possible transfer credit. Please review the transfer credit policy for your school or program and the University Transfer Credit Policy located in the University Catalog.
If you are returning to the University after an absence and wish to be certified for the upcoming term, you will need to complete the Request for Certification form (pdf) and submit it to the School Certifying Official.
Student responsibilities
In order to comply with laws governing VA education benefits, it is your responsibility as a student to notify your SCO of your status with the University, which includes when you:
Add or drop a class(es)
Change your address
Withdraw from your program
Retaking a course
Only courses that are required for your degree program are eligible for certification. If you have any questions, please contact your SCO.
Online students utilizing the Post 9/11 GI Bill ®, the VA requires a student to be enrolled more than half-time to be eligible to receive the monthly housing allowance (when applicable). Enrollment status (or training time) for students utilizing benefits like the Montgomery GI Bill or the Survivors' and Dependents' Educational Assistance directly correlates to the monthly rate they are eligible to receive. For more information on enrollment status and your VA benefit, please check the U.S. Department of Veterans Affairs website.
GI Bill® is a registered trademark of the U.S. Department of Veterans Affairs (VA). More information about education benefits offered by VA is available at the official U.S. government website.
Military Tuition Assistance

+

All prospective TA students must first speak with their unit Education Service Officer (ESO), a military counselor, or visit their local installation Education Center regarding their desire to use Federal Tuition Assistance. Service members must coordinate with ESO's and receive approval before they begin using Federal Tuition Assistance.

If you are eligible for Tuition Assistance (TA), your military branch will pay up to $250 per credit hour directly to the university. You will be responsible for payment of tuition and fees that are not covered by TA. Please send a copy of the TA Authorization Voucher to studentaccounts@atsu.edu for invoicing.

If you have further questions you can email studentaccounts@atsu.edu or call 660.626.2888.

Grades will be reported at the end of each enrollment period by a member of Enrollment Services.

Requirements for Return of Tuition Assistance (TA) Funds

Information regarding the return of TA funds may be found in the ATSU University Catalog.

Principles of Excellence

Explore our Principles of Excellence page to learn more about ATSU's commitment to student veterans.
Scholarships

+

External Scholarships

External scholarships come from non-ATSU entities that provide funds to students based upon criteria set by that organization, and are eligible to apply towards the cost of attendance at the University the student attends.

Students can learn about these types of scholarships from a variety of sources, most commonly scholarship search engines, however if not using a trusted source, it's important that the student properly vett the validity of the award.

Current and admitted ATSU students have access to ScholarshipUniverse within their my.ATSU.edu student portal. ScholarshipUniverse is a personalized scholarship search engine with vetted external scholarship opportunities year round. Check ScholarshipUniverse throughout the year to research and apply for external scholarships through this trusted source.

Internal ATSU Scholarships

ATSU scholarship funds awarded for the 2020-21 cycle totaled $400,000. With 8,600 applications processed, 171 awards were presented from 95 separate named scholarship funds.

Click on the links below to review scholarships available to students via Scholarship Universe for the 2021-22 academic year by school.

Scholarships for Arizona School of Dentistry & Oral Health
Scholarships for Arizona School of Health Sciences
Scholarships for College of Graduate Health Studies
Scholarships for Kirksville College of Osteopathic Medicine
Scholarships for Missouri School of Dentistry & Oral Health
Scholarships for School of Osteopathic Medicine in Arizona

Generous alumni and friends of A.T. Still University have established various endowed scholarships that are available to ATSU students. Criteria for these awards are often set by the primary donor of the scholarship. Common criteria set for scholarships may include attendance within a particular school and/or program at ATSU, good academic standing, student financial need, and perhaps a stated desire to practice in a particular field or specialty area. Scholarships generally range from $500-$5,000 per academic year.

Timeline, Selection, & Awarding

Each year, scholarship applications will open in mid-January and close in mid-March for ATSU students. Scholarship applications are available within ScholarshipUniverse, which can be found on the my.ATSU.edu student portal. Enrollment Services will announce via email to all active students when the scholarship applications are available. The University Scholarship Committee will make recipient selections and students will be notified if they have been selected for an endowed scholarship before the end of the spring semester. Scholarships are applied to the student's ATSU account for the upcoming academic year and divided into two equal disbursements, fall and spring.

Diversity & Inclusion

ATSU is deeply committed to an educational and collaborative environment embracing cultural proficiency. Students striving to become the best healthcare professionals possible must understand and embrace society's diversity. The Graduate Health Professions Scholarship (GPS) is designed to accentuate the university's unique mission of service and leadership in whole person healthcare. This tuition scholarship is a targeted approach to attract and educate students whose life contributions and experiences are consistent with the ATSU mission to serve in underserved areas. The GPS was created for historically underrepresented groups and/or underrepresented minority groups.

Mind the G.A.P. Scholarship

ATSU is proud to offer incoming Physician Assistant students on the Mesa, Arizona, campus the opportunity to apply for the Mind the G.A.P. (Graduate Access Program) Scholarship. The purpose of the scholarship program is to assist students with prior economic or environmental challenges, who might better understand the special healthcare needs of vulnerable populations, in achieving their desire to practice primary care and serve medically underserved communities as a physician assistant. Recipients will be given tools to become change leaders in primary care, equipped to transform health systems and improve access, and to more positively impact the health of the underserved population.

Recipients of the Mind the G.A.P. Scholarship receive funds to cover at least half of their tuition and additional funds for other educational expenses in the year of the award. The payment of these funds are split into two equal disbursements received in the fall and spring semesters.

This scholarship opportunity is supported by the Health Resources and Services Administration (HRSA) of the U.S. Department of Health and Human Services (HHS) with/by an award totaling $3,000,000. Federal Award Identification Number (FAIN) T08HP39312. Interested in applying for the Mind the G.A.P. Scholarship? Applications are open to students accepted to the Mesa, Arizona PA program from January through April via ScholarshipUniverse, located in the ATSU Student Portal.