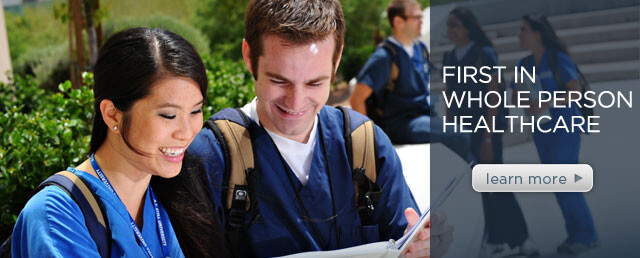 Accreditation
A.T. Still University has many programs that are accredited by outside accrediting agencies. Contact information for external accrediting agencies is located below each of the programs listed. For all programs, the University conducts a rigorous program review cycle to ensure the quality of all program offerings. To obtain or review documents describing accreditation, program reviews, approvals, or licensing, please contact:
A.T. Still University
Office of Assessment & Accreditation
800 W. Jefferson Street
Kirksville, MO 63501
oaa@atsu.edu
660.626.2032
To file a complaint, contact the University or the appropriate external accrediting agency (listed within each program).
A.T. Still University is accreditated by the Higher Learning Commission.
230 S. LaSalle St., Suite 7-500
Chicago, IL 60604
Phone: 800.621.7440
Fax: 312.263.7462
Email: info@hlcommission.org

Community Health Center
Waianae, Hawaii
As a leading provider of quality healthcare for area residents, Waianae Coast Comprehensive Health Center also provides community employment and health education. More than 80% of the staff are local residents, and many were trained at the affiliated Waianae Health Academy. Find out more.

From public health centers located in communities where services are needed most, to research and other leading edge whole person healthcare initiatives, you can create your own legacy by contributing to the specific cause that moves you most. Find out more.

Whole person healthcare takes an integrated approach that addresses body, mind and spirit as one. Students are encouraged to participate in wellness programs and study areas including nutrition and psychology to gain a more comprehensive understanding. Find out more.

Keep up with the latest developments in whole person healthcare at A.T. Still University with our complimentary newsletter and other publications. From scholarly inquiry and research to alumni activities and more. Sign up today.

Let your light shine at A.T. Still University. Combining leading-edge whole person healthcare with a commitment to serving those communities where needs are greatest, we provide students the opportunity to truly excel as doctors, dentists, healthcare providers and healthcare leaders.