Doctor of Athletic Training Degree Online
Doctor of Athletic Training Degree Online
Doctorate in Athletic Training
Among the first programs of its kind, A.T. Still University's (ATSU) Doctor of Athletic Training (DAT) degree develops clinical and academic leaders who advance the athletic training profession. Doctors of Athletic Training serve as expert clinicians, educators, and administrators with advanced knowledge and skills for analyzing, developing, and implementing practical solutions to improve the delivery of athletic healthcare and the health outcomes of physically active individuals and their communities.
ATSU's online athletic training degree is designed for those who seek a doctorate in athletic training and desire a terminal degree in athletic training, not a terminal academic degree (i.e. PhD) in another area with a concentration in athletic training.
Through the Arizona School of Health Sciences (ASHS), the doctorate degree in athletic training is first to offer organized concentrations including: Clinical Decision Making, Orthopedic Rehabilitation, Leadership, and Applied Research to develop advanced levels of expertise. ATSU's doctorate degree in athletic training also is one of the few post-professional degree programs in athletic training to be affiliated with a private medical and health professions University, and housed within a school of health.
Read More
Most athletic trainers who are best fit for this advanced online athletic training degree are elite clinical, educational and industry professionals who gain a powerful educational benefit as students embedded in a work setting while progressing through the curriculum. Educators are prepared with the advanced graduate training needed to effectively teach their own students to succeed as athletic trainers. Alumni of ATSU's Master of Science in Athletic Training degree program already are 36% of the way toward obtaining their Doctor of Athletic Training. Doctorate students can actually graduate from the 36-month program as much as 16 months earlier with advanced standing.
Graduates with a degree in athletic training excel in whatever role they choose, from clinician to educator to administrator because they gain the advantage with:
Advanced clinical decision-making in athletic training practice in a manner that integrates clinical experience, patient values and the best available evidence.
The critical appraisal, dissemination and translation of information and research for the purpose of improving patient care within athletic healthcare delivery systems.
Evaluation of the safety and comparative effectiveness of athletic healthcare delivery systems and interventions through the use of both clinician-based and patient-based clinical outcome measures.
Producing practice-based research to expand the body of evidence in athletic healthcare.
Utilizing information and technology to improve the quality of patient care, manage knowledge, mitigate error, and support clinical decision-making.
Learning to characterize the athletic trainer as a community-and population-healthcare professional and organize athletic healthcare delivery systems to reflect that role.
Providing more comprehensive knowledge, filling knowledge gaps that other athletic training professional educational competencies have – either because they do not cover these topics at all, or they cover them in a superficial way that does little to change practice and impact patient care.
As a terminal level degree, ATSU's Doctor of Athletic Training degree is beyond the level of current accreditation standards because it's a post-professional degree. The new standards of accreditation are very clinical/educational-focused. While ATSU's master's program is accredited, our doctorate is beyond those sets of standards.
Sports medicine leadership and expertise is demonstrated throughout the program, including by ATSU's people. Prior to accepting the position as President of the University, Dr. Phelps was named NBA Physician of the Year. Dr. Eric Sauers, the Department Chair of the DAT program at ATSU, also is a Commissioner for the Commission on Accreditation of Athletic Training Education..
Close
Related Videos
Doctor of Athletic Training Research
Related

Doctor of Athletic Training Online Degree

Programs
Doctor of Athletic Training Online Degree Faculty
Renowned faculty are recognized experts with national influence who share emerging trends and opportunities.
Interaction with a variety of instructors offers students exposure to a variety of teaching styles, healthcare- and education-related backgrounds and experiences that contribute to a well-rounded education fostering personal and professional growth.
Doctor of Athletic Training Online Degree Admissions
The
ATSU

Family and Culture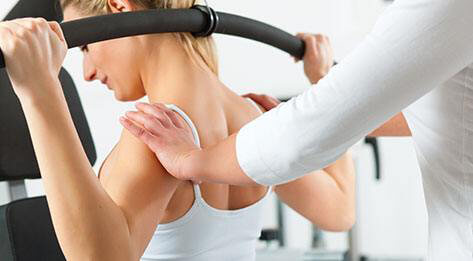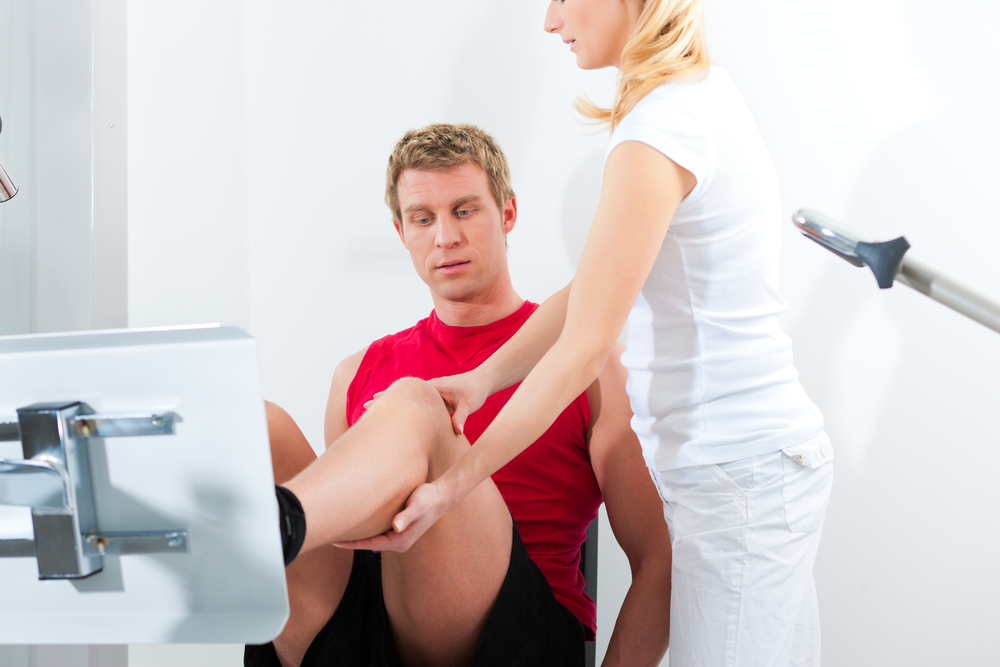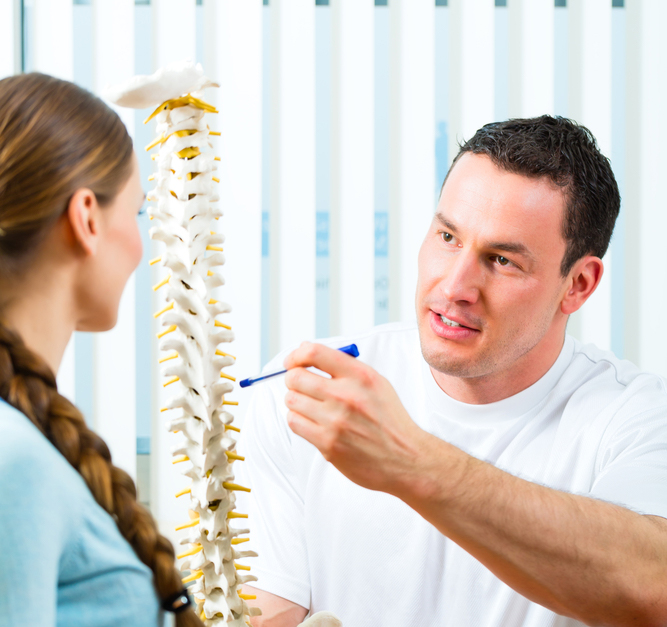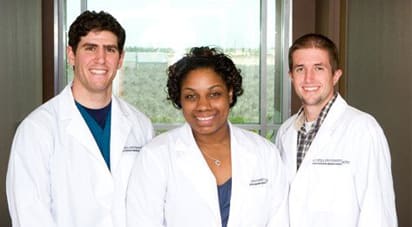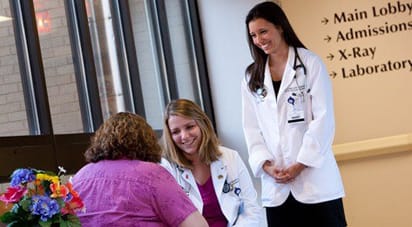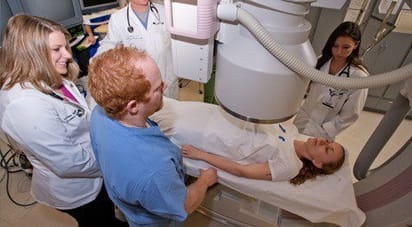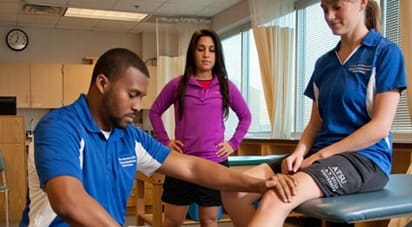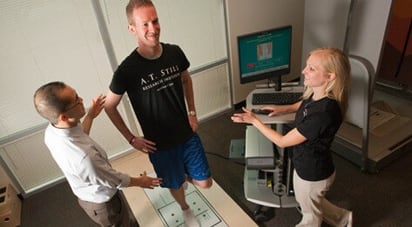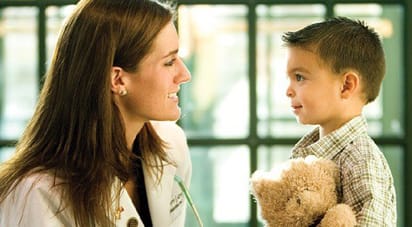 Blackboard Demo Course

+

ATSU has set up a demo course of our Blackboard
Learning Management System for interested students.

Please go to our guest demo site, and login with:

Username: DATdemo
Password: atsudemo



Doctor of Athletic Training Online Curriculum Overview
​ATSU's Doctor of Athletic Training degree curriculum is meticulously designed to prepare clinical and academic leaders in the athletic training profession. Students earning a Doctor of Athletic Training are able to apply lessons immediately, while also bringing their unique needs and challenges into the online coursework
Learn more about how this curriculum from a leading health sciences University makes a unique difference in helping students advance their knowledge and deepen their impact in the world.
Clinical Decision Making Foundation
Orthopaedic Rehabilitation Foundation
Leadership Foundation
Applied Research
TOTAL REQUIRED CREDIT HOURS: 70
*Eligible for advanced standing, Course also included within the certificate (C) or Master's (M) program of study
Learn More