COVID-19 Updates
and Resources
Important tips and precautions you can take to stay healthy at ATSU. This website is updated regularly with information about COVID-19 affecting the ATSU community. Please visit CDC.gov for the most up-to-date information.
Latest Update
Tips and precautions to stay healthy
Symptoms
Reported illnesses range from mild symptoms to severe illness. Symptoms may appear 2-14 days after exposure. Symptoms include:
Fever
Cough
Shortness of breath.
Emergency warning signs of COVID-19 include:
Difficulty breathing or shortness of breath
Persistent pain or pressure in the chest
New confusion or inability to arouse
Bluish lips or face
Seek medical attention immediately if you develop emergency warning signs.
Steps to prevent illness
The best way to prevent illness is to avoid exposure to the virus. The virus is spread mainly from person-to-person: between people who are in close contact (within six feet), and through respiratory droplets produced with an infected person sneezes or coughs.
Steps to protect yourself
Wash your hands often with soap and water for at least 20 seconds. If this is not available to you, use hand sanitizer that contains at least 60 percent alcohol. Avoid touching your mouth, nose, and eyes.
Avoid close contact with people who are sick.
Steps to protect others
Stay home if you feel sick.
Cover your nose and mouth with a tissue or the inside of your elbow when you cough or sneeze. Immediately throw used tissues in the trash. Wash your hands after coughing or sneezing.
If you are sick, wear a facemask when around others (same room or vehicle). If you are not sick, you don't need to wear a facemask, unless caring from someone who is sick.
Clean and disinfect frequently touched and shared surfaces daily. These include, doorknobs/handles, tables/desks, light switches, phones, keyboards, etc.
What to do if you are sick
If you believe you've been exposed to COVID-19 and are developing symptoms, call your healthcare provider for medical advice.
If you are sick, please follow the steps below to help prevent the spread of COVID-19:
Stay home. If you're mildly ill, isolate yourself at home. Restrict activities outside your home, except for getting medical attention. Avoid public areas, including school, work, and public areas. Avoid public transportation. Confirmed cases of COVID-19 should remain under home isolation precautions until the risk of secondary transmission is over.
Stay away from others. If others live with you, isolate yourself to one room, away from others. Use a separate bathroom, if available. Limit your contact with pets and animals.
Call ahead when visiting your doctor. Before your appointment, call your healthcare provide to inform them that you have or may have COVID-19. This will ensure the healthcare provider's office can take the necessary precautions to keep others from contracting the illness.
Avoid sharing items. Do not share dishes, towels, or bedding with others in your household. Wash items thoroughly after use.
Monitor your symptoms. Seek medical attention immediately if your illness worsens. Ask your healthcare provider to alert the local or state health department.
Clean and disinfect high-touch surfaces daily. Disinfect areas with bodily fluids. Use a household cleaning spray or wipe, following the label instructions.
Updates from the President of ATSU
Message from the President
March 31, 2020
Students, faculty, and staff,
Thank you to all who have shown patience, compassion, and kindness during this challenging time. Cool heads and emotional intelligence are qualities of the best healthcare professionals, educators, and leaders.
ATSU community members and their families are experiencing many of the effects of COVID-19. Faculty, staff, students, and family members have recovered from the virus; faculty, students, staff, and family members are currently under treatment, and faculty and staff are battling COVID-19 on the frontlines of hospitals and patient care centers.
Our hearts ache for those suffering from COVID-19 and families of those with relatives who have passed. Our hearts humbly praise those delivering comfort and care to the affected and scared.
Many wonderful accomplishments of students, faculty, staff, and alumni are being recorded on history's pages each day. Soon, we will have time to reflect and thank those making a positive impact. Until then, each of us may continue to do our part by staying home, social distancing, remaining connected, reaching out to those in need, and not sweating the little things. (Zach, our 12-year-old, is figuring out online education, Stacy and me, too.)
Thousands of ATSU alumni are placing themselves and their families in harm's way. ATSU students, faculty, and staff would be remiss if we did not offer thanks and encouragement to our alumni, all healthcare workers, first responders, and service workers.
Thank you for continuing to follow CDC, state, and federal recommendations. Please remain safe and do not hesitate to contact your dean, supervisor, Human Resources, Student Life, me, or any of our vice presidents for assistance.
Yours in service,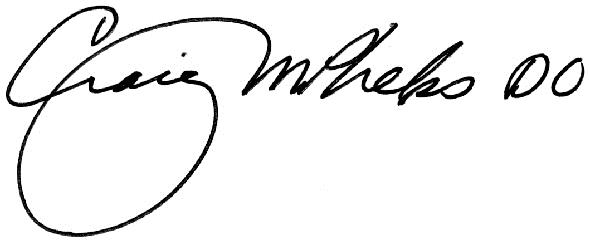 Craig M. Phelps, DO
President
A.T. Still University of Health Sciences
---
Message from the President
March 24, 2020
Dear ATSU Classes of 2020, faculty, and staff,
ATSU is looking forward to honoring this year's commencement classes while being sensitive to those families who may be experiencing suffering and hardship due to COVID-19. Commencement ceremonies will be celebrated virtually on the original dates published for each program (see schedule below). This will allow everyone to safely enjoy and share the wonderful accomplishments of ATSU graduates.
Arizona School of Dentistry & Oral Health | May 8, 2020 | 10:00 a.m. MST-AZ
Missouri School of Dentistry & Oral Health | May 15, 2020 | 11:00 a.m. CDT
Kirksville College of Osteopathic Medicine | May 16, 2020 | 10:00 a.m. CDT
School of Osteopathic Medicine in Arizona | May 22, 2020 | 10:00 a.m. MST-AZ
College of Graduate Health Studies | May 29, 2020 | 9:00 a.m. MST-AZ
Arizona School of Health Sciences (AT, OT, PT, & Audiology) | June 5, 2020 | 9:00 a.m. MST-AZ Distance Learning | 1:00 p.m. MST-AZ Residential
Arizona School of Health Sciences (Physician Assistant Studies) | August 7, 2020 | 10:00 a.m. MST-AZ
Additional commencement ceremony information and details will be emailed to students and available for viewing on the University's website (atsu.edu) in the near future.
Please contact the Office of Student Life at studentlife@atsu.edu or by phone 480.245.6126 if you have questions.
Congratulations to all graduating students on their academic achievements and completion of degrees.
Yours in service,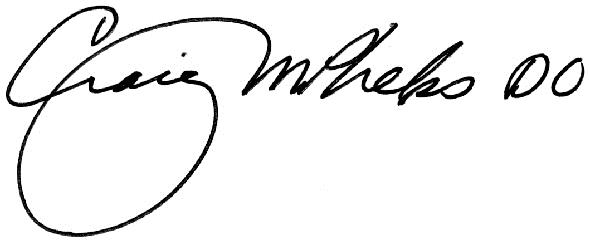 Craig M. Phelps, DO
President
A.T. Still University of Health Sciences
---
Message from the President
March 17, 2020
ATSU faculty, staff, and students,
I would like to thank each and every one of you for working together over the past several weeks, especially those risking their health by serving on the frontlines of patient care and public health. Our collective hearts go out to all individuals and family members affected by COVID-19, and to first responders and healthcare providers selflessly serving those in need.
This week, it is quieter in Kirksville, Missouri; Mesa, Arizona; and St. Louis, Missouri. While we miss all our students on spring break and faculty and staff working from home, we appreciate your understanding and patience, as your health and safety are of the utmost importance.
Soon, it will be even quieter at ATSU locations. Beginning this Friday, March 20, 2020, at 6:00 p.m. local time, and until further notice, access to all facilities* will be limited to faculty and staff members required for necessary patient care, security, critical facility operations, and educational delivery as determined by the deans. While ATSU has moved to remote instruction for student learning, it is now necessary to reduce patient care to medical, urgent dental, and emergency care.
Many faculty and staff are currently working remotely from home or are preparing to do so. Faculty and staff should work with their supervisors for work from home continuity assignments. Last Friday, ATSU Human Resources emailed a Q&A paper on working from home. All employees should review this email.
If you have any questions, please contact your respective dean's office, supervisor, or vice president. We appreciate your understanding, patience, and kindness as we work together during this challenging time.
Please continue checking CDC.gov for COVID-19 updates and recommendations.
Once again, thank you for helping by serving as positive influencers during this unprecedented time. As a nation and as global citizens, we are learning each hour how we may all work together by adapting behaviors to slow, reduce, and stop the COVID-19 spread.
Yours in service,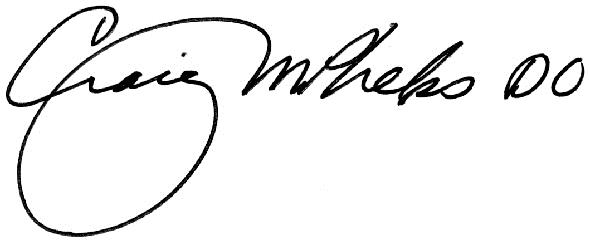 Craig M. Phelps, DO
President
A.T. Still University of Health Sciences
---
Message from the President
March 11, 2020
Good morning, faculty, students, and staff,
You may be fielding questions regarding COVID-19 from patients, family, and friends.
This link to cdc.gov may be a helpful resource to keep you informed on diagnosing, treating, and preventing COVID-19 infection.
Also, here is information on Coronavirus Disease specific for healthcare professionals.
Yours in service,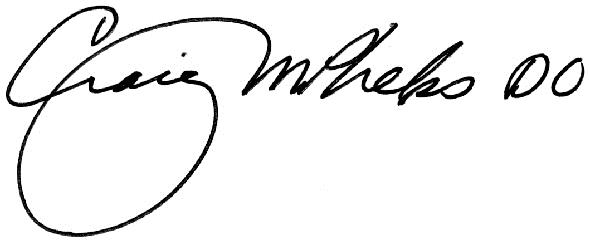 Craig M. Phelps, DO
President
A.T. Still University of Health Sciences