COVID-19 Updates
and Resources
Important tips and precautions you can take to stay healthy at ATSU. This website is updated regularly with information about COVID-19 affecting the ATSU community. Please visit CDC.gov for the most up-to-date information.
Latest Update
Tips and precautions to stay healthy
Symptoms
People with COVID-19 have had a wide range of symptoms reported – ranging from mild symptoms to severe illness. Symptoms may appear 2-14 days after exposure to the virus. People with these symptoms may have COVID-19:
Fever or chills
Cough
Shortness of breath or difficulty breathing
Fatigue
Muscle or body aches
Headache
New loss of taste or smell
Sore throat
Congestion or runny nose
Nausea or vomiting
Diarrhea
This list does not include all possible symptoms. CDC will continue to update this list as we learn more about COVID-19.
When to Seek Medical Attention
If you have any of these emergency warning signs* for COVID-19 get medical attention immediately:
Trouble breathing
Persistent pain or pressure in the chest
New confusion or inability to arouse
Bluish lips or face
*This list is not all inclusive. Please consult your medical provider for any other symptoms that are severe or concerning to you.
Call 911 if you have a medical emergency: Notify the operator that you have, or think you might have, COVID-19. If possible, put on a cloth face covering before medical help arrives.
Caring for yourself or others
Updates from the President of ATSU
Message from the President
July 13, 2020
All ATSU students,
As future healthcare professionals, it is inevitable you will receive questions from family, friends, and patients about COVID-19.
For everyone to stay informed on COVID-19, please find the following websites offering contemporaneous information, including local, regional, and national statistics, tips, and guidance.
United States
Missouri
Arizona
Arizona and Missouri continue with increases in COVID-19 cases, and ATSU wants you to be informed, safe, and healthy. Please remember to wear a mask when around others, physical distance, regularly wash hands, sanitize frequently, and minimize nonessential activities outside of home. Remember, please stay home if you are feeling ill.
By helping others and taking care of yourself, you may already be saving lives.
Please stay safe and well,
Your ATSU Communication & Marketing team and Office of the President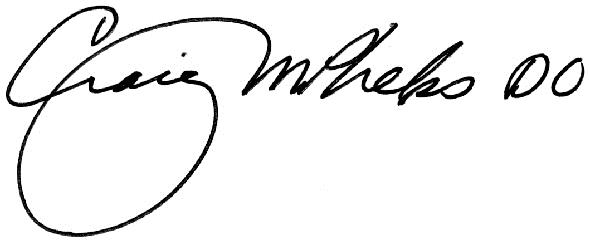 Craig M. Phelps, DO
President
A.T. Still University of Health Sciences
---
Message from the President
June 1, 2020
Greetings, students, faculty, and staff,
A.T. Still University's mission statement is more relevant today than any other time in recent history.
The University's commitment to cultural proficiency runs deep and will continue to do so. The recent tragic death of Mr. George Floyd painfully reminds the ATSU community of the significant and important work that needs to be accomplished. It will not be easy. However, as ATSU's founder, Dr. Andrew Taylor Still, overcame headwinds following the Civil War and starting the American School of Osteopathy, now ATSU's Kirksville College of Osteopathic Medicine, we can and will work together to accomplish so much more.
Working as teams to provide healthcare and public health services to Americans in need is not new to our 128-year-old University. ATSU has more graduates choosing community health centers for careers than any other health sciences university. Each day many of our graduates across the country, in rural and urban communities, serve individuals who are confronted with racism, poverty, violence, chronic diseases, and additional negative social determinants of health.
ATSU will continue its educational mission and patient care activities serving communities and patients in need. University locations in Kirksville, Mo.; St. Louis, Mo.; and Mesa, Ariz., serve many patients who otherwise would not have access to medical or oral heathcare. Many students receive educational experiences with our community health center partners across America, including locations on ATSU land and in ATSU facilities in Kirksville and St. Louis, respectively.
ATSU will use influence and resources to continue its mission, including addressing health disparities and negative social determinants of health.
Yours in service,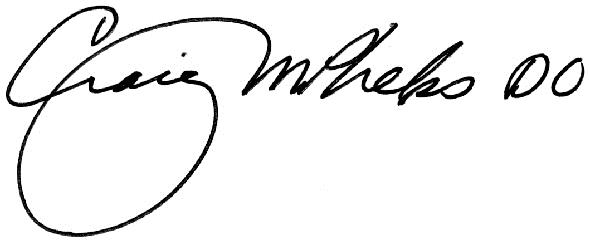 Craig M. Phelps, DO
President
A.T. Still University of Health Sciences
---
Message from the President
April 30, 2020
---
Message from the President
April 16, 2020
Thank you to everyone who is keeping ATSU open for students and patients. The University remains vigilant and functioning during the COVID-19 pandemic due to the hard, innovative work of dedicated faculty and staff.
Your compassion, kindness, understanding, and patience are greatly appreciated by everyone, internally and externally.
Please continue following CDC recommendations, including avoiding stigmatizing individuals of Asian and American Indian descent, first responders, frontline healthcare workers, and recent travelers.
Kudos to . . .
ATSU-CGHS Dean Don Altman, DDS, DHSc, EdD, MPH, '12, for his recent service on behalf of the National Disaster Management System's COVID-19 response.
Faculty and staff for providing urgent care and treating emergency patients in Kirksville, Mo.; St. Louis, Mo.; and Mesa, Ariz. Your selfless commitment to helping others is greatly admired and appreciated.
Deans and faculty for embracing innovative methods to educate students, present research, support staff, and mentor others.
Teaching and Learning Center and ITS members for effectively responding to faculty's challenges and needs.
Debra Loguda-Summers, Jamie Carroll, and all others supporting ATSU, in partnering with Kirksville Area Technical Center, to produce more than 430 face shields for local healthcare providers.
Human Resources and ITS for helping us transition to the new reality of remote working.
Returning to University locations . . .
ATSU is monitoring federal, state, and local authorities' recommendations for educational and healthcare institutions. When University community members return to University locations, it will not be easy early on. You can expect changes including staggered schedules, screenings for signs and symptoms of infection, appropriate laboratory screenings, smaller than normal gatherings, frequent hand washing, vigilant cleaning of common surfaces, face masks or coverings, staying home when sick, minimizing hand-to-hand touching (shaking hands, etc.), and an added focus on PPE for patient care interactions.
What ATSU may look like 12-18 months from today . . .
COVID-19 should be abated through herd immunity and vaccinations. ATSU will emerge stronger and wiser with new ideas, innovations, practices, and awareness. ATSU will need to continue developing educational and operational continuity plans, replenish resources, and proactively prepare for the next pandemic or public health emergency. True to ATSU's mission, we will need to continue educating exceptional graduates to deal with an existing provider shortage and fill the roles of those providers affected by COVID-19 through post-traumatic stress syndrome, disability, early retirement, and death.
A few things to look forward to . . .
virtual commencements celebrating our 2020 graduates;
first-year students arriving in July, whether in-person, virtually, or both, to begin their ATSU educational journey;
seeing each other in person;
cool evening thunderstorms and monsoons;
summer vacation, hopefully not virtual;
herd immunity; and
boring president's open forums.
Please remain home, safe, and connected with friends and family.
Yours in service,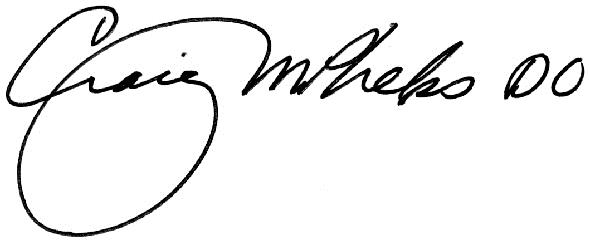 Craig M. Phelps, DO
President
A.T. Still University of Health Sciences
---
Message from the President
March 31, 2020
Students, faculty, and staff,
Thank you to all who have shown patience, compassion, and kindness during this challenging time. Cool heads and emotional intelligence are qualities of the best healthcare professionals, educators, and leaders.
ATSU community members and their families are experiencing many of the effects of COVID-19. Faculty, staff, students, and family members have recovered from the virus; faculty, students, staff, and family members are currently under treatment, and faculty and staff are battling COVID-19 on the frontlines of hospitals and patient care centers.
Our hearts ache for those suffering from COVID-19 and families of those with relatives who have passed. Our hearts humbly praise those delivering comfort and care to the affected and scared.
Many wonderful accomplishments of students, faculty, staff, and alumni are being recorded on history's pages each day. Soon, we will have time to reflect and thank those making a positive impact. Until then, each of us may continue to do our part by staying home, social distancing, remaining connected, reaching out to those in need, and not sweating the little things. (Zach, our 12-year-old, is figuring out online education, Stacy and me, too.)
Thousands of ATSU alumni are placing themselves and their families in harm's way. ATSU students, faculty, and staff would be remiss if we did not offer thanks and encouragement to our alumni, all healthcare workers, first responders, and service workers.
Thank you for continuing to follow CDC, state, and federal recommendations. Please remain safe and do not hesitate to contact your dean, supervisor, Human Resources, Student Life, me, or any of our vice presidents for assistance.
Yours in service,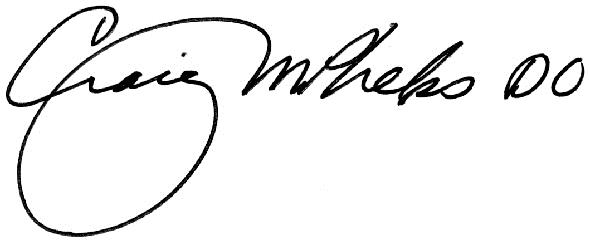 Craig M. Phelps, DO
President
A.T. Still University of Health Sciences
---
Message from the President
March 24, 2020
Dear ATSU Classes of 2020, faculty, and staff,
ATSU is looking forward to honoring this year's commencement classes while being sensitive to those families who may be experiencing suffering and hardship due to COVID-19. Commencement ceremonies will be celebrated virtually on the original dates published for each program (see schedule below). This will allow everyone to safely enjoy and share the wonderful accomplishments of ATSU graduates.
Arizona School of Dentistry & Oral Health | May 8, 2020 | 10:00 a.m. MST-AZ
Missouri School of Dentistry & Oral Health | May 15, 2020 | 11:00 a.m. CDT
Kirksville College of Osteopathic Medicine | May 16, 2020 | 10:00 a.m. CDT
School of Osteopathic Medicine in Arizona | May 22, 2020 | 10:00 a.m. MST-AZ
College of Graduate Health Studies | May 29, 2020 | 9:00 a.m. MST-AZ
Arizona School of Health Sciences (AT, OT, PT, & Audiology) | June 5, 2020 | 9:00 a.m. MST-AZ Distance Learning | 1:00 p.m. MST-AZ Residential
Arizona School of Health Sciences (Physician Assistant Studies) | August 7, 2020 | 10:00 a.m. MST-AZ
Additional commencement ceremony information and details will be emailed to students and available for viewing on the University's website (atsu.edu) in the near future.
Please contact the Office of Student Life at studentlife@atsu.edu or by phone 480.245.6126 if you have questions.
Congratulations to all graduating students on their academic achievements and completion of degrees.
Yours in service,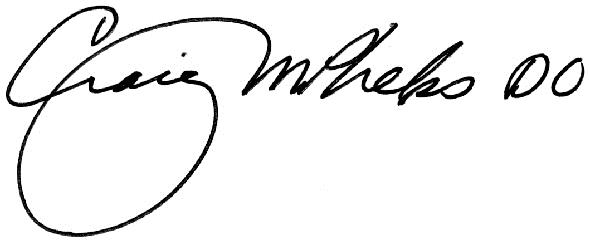 Craig M. Phelps, DO
President
A.T. Still University of Health Sciences
---
Message from the President
March 17, 2020
ATSU faculty, staff, and students,
I would like to thank each and every one of you for working together over the past several weeks, especially those risking their health by serving on the frontlines of patient care and public health. Our collective hearts go out to all individuals and family members affected by COVID-19, and to first responders and healthcare providers selflessly serving those in need.
This week, it is quieter in Kirksville, Missouri; Mesa, Arizona; and St. Louis, Missouri. While we miss all our students on spring break and faculty and staff working from home, we appreciate your understanding and patience, as your health and safety are of the utmost importance.
Soon, it will be even quieter at ATSU locations. Beginning this Friday, March 20, 2020, at 6:00 p.m. local time, and until further notice, access to all facilities* will be limited to faculty and staff members required for necessary patient care, security, critical facility operations, and educational delivery as determined by the deans. While ATSU has moved to remote instruction for student learning, it is now necessary to reduce patient care to medical, urgent dental, and emergency care.
Many faculty and staff are currently working remotely from home or are preparing to do so. Faculty and staff should work with their supervisors for work from home continuity assignments. Last Friday, ATSU Human Resources emailed a Q&A paper on working from home. All employees should review this email.
If you have any questions, please contact your respective dean's office, supervisor, or vice president. We appreciate your understanding, patience, and kindness as we work together during this challenging time.
Please continue checking CDC.gov for COVID-19 updates and recommendations.
Once again, thank you for helping by serving as positive influencers during this unprecedented time. As a nation and as global citizens, we are learning each hour how we may all work together by adapting behaviors to slow, reduce, and stop the COVID-19 spread.
Yours in service,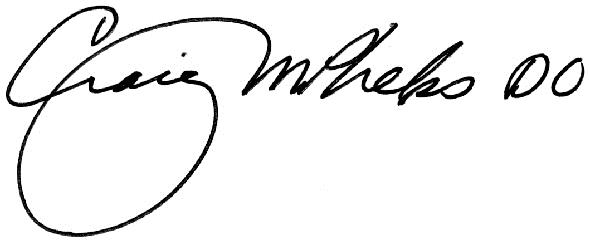 Craig M. Phelps, DO
President
A.T. Still University of Health Sciences
---
Message from the President
March 11, 2020
Good morning, faculty, students, and staff,
You may be fielding questions regarding COVID-19 from patients, family, and friends.
This link to cdc.gov may be a helpful resource to keep you informed on diagnosing, treating, and preventing COVID-19 infection.
Also, here is information on Coronavirus Disease specific for healthcare professionals.
Yours in service,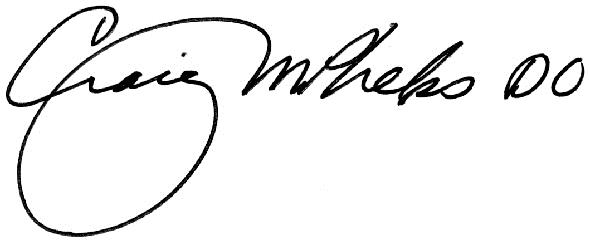 Craig M. Phelps, DO
President
A.T. Still University of Health Sciences