Advanced Physician Assistant Degree Online
Advanced Physician Assistant Degree Online
Advanced Physician Assistant Post Professional Program
This program is available only for licensed Physician Assistants.
A.T. Still University's (ATSU) Advanced Physician Assistant (APA) program offers the most direct path to APA credentials–even without a Bachelor's degree (additional admission requirements apply). Practicing Physician Assistants can begin immediately to pursue a Master of Science in Advanced Physician Assistant Studies from ATSU's Arizona School of Health Sciences (ASHS).
ATSU's Master of Science in Advanced Physician Assistant Studies online is a post-professional program that offers concentrations in either Clinical Medicine or Education/Leadership, with flexibility for working professionals.
Current demand for Physician Assistants is at an all-time high. Graduates with a Physician Assistant degree take their place as esteemed healthcare leaders who serve a crucial role in meeting growing demand and solving community healthcare shortages. The Physician Assistant profession is rated number one by both PAs and the industry, according to List25.com's list of Best Jobs in America 2012. Job mobility is even greater than that for an MD.
ATSU's Advanced Physician Assistant Degree program has earned prestige for outstanding leadership and a prestigious curriculum that elevates Physician Assistants to the top tier of their profession.

Related Videos
Accreditation

+

A.T. Still University is accredited by the Higher Learning Commission,

230 S. LaSalle Street; Suite 7-500
Chicago, IL 60604

Phone: 800.621.7440
Fax: 312.263.7492

Email: info@hlcommission.org

Degree-granting authority for the Arizona School of Health Sciences has been given by the Arizona State Board for Private Postsecondary Education, 1400 West Washington Rd., Room 260, Phoenix, AZ 85007. Phone 602.542.5709.
Career Advancement

+

Students in the elite post professional ATSU-ASHS Advanced Physician Assistant online degree are practicing physician assistants who want to advance their careers in many exciting areas of healthcare including:

Advanced Physician Assistant (APA)
Cardiology Physician Assistant
Cardiothoracic Surgery Physician Assistant
Cardiovascular Physician Assistant

Family Practice Physician Assistant
Neurosurgical Physician Assistant
Orthopedic Physician Assistant
Primary Care Practitioner at rural and/or retail "mini" clinics
Student Insights

+

As a Master's degree is now the entry level degree of students coming out of PA school, I felt it important to 'stay current'. After doing research of programs recommended by the AAPA and assessing each program I felt that ATSU was the best fit for me in terms of tuition, time in the program and content.
~Rodney Hamby, APA graduate

The best part of the program for me was being able to work at anytime of the day at any place. During my second year I had my first baby and it was very easy for me to still attend school, work full time and be a new mom! I did also enjoy learning how other Physician Assistants practice in different parts of the country.
~Lori Singer, APA graduate

Being an advance practice degree program we were all practicing PA's and everyone had such a varied background. For once… I had a "peer group" and very much looked forward to our daily interaction. I would definitely recommend ATSU for any PA that wants to complete a Master's Program.
~Sandy Beeman, APA graduate
Related

Advanced Physician Assistant Degree

Programs
Advanced Physician Assistant Degree Faculty
Faculty members comprise a supportive community of leaders in their respective fields. Not only do they teach both online and in the classroom, but they also provide students pursuing a physician assistant degree online with hands-on learning opportunities and real-world experience. They serve as mentors, advisers and researchers who are dedicated to furthering each student's academic and career goals.
The world-class leadership of ATSU's Advanced Physician Assistant degree program is reflected in its faculty, which includes a dean at Stark State College and the director at the Physician Assistant Institute in Conn. The Arizona School of Health Sciences dean is PA editor-in-chief of Clinician Review and former president of the Veteran Caucus of the AAPA. Supporting leadership for ATSU, a current commander in the U.S. Coast Guard is a member of the Board of Trustees and graduate of the Physician Assistant program.
Advanced Physician Assistant Degree Admissions
The
ATSU

Family and Culture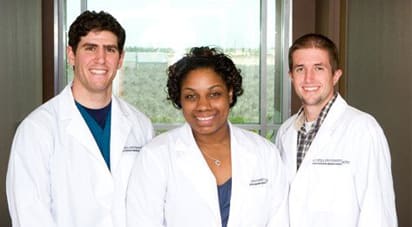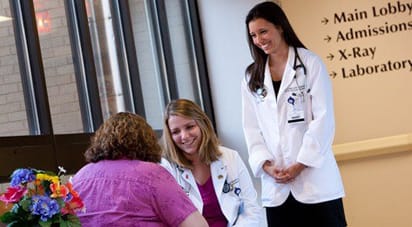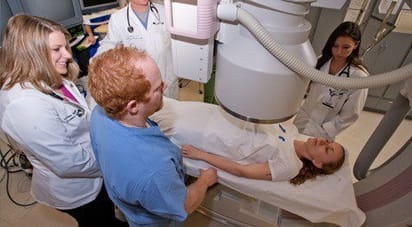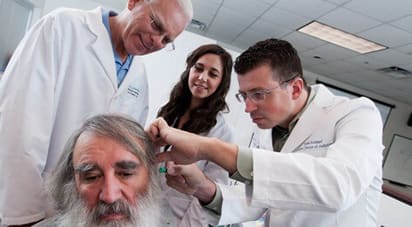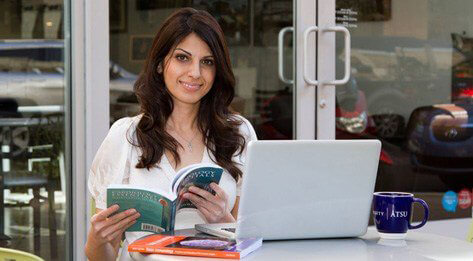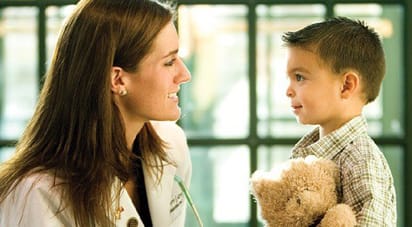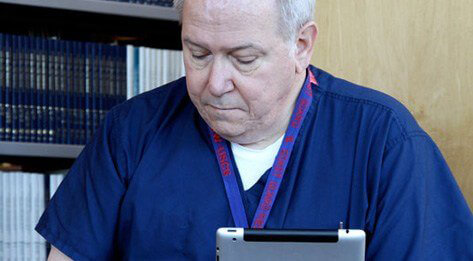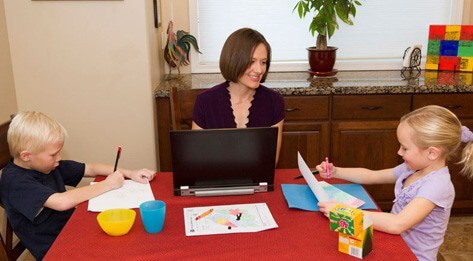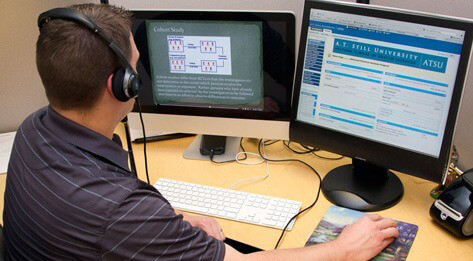 Blackboard Demo Course

+

ATSU has set up a demo course of our Blackboard
Learning Management System for interested students.

Please go to our guest demo site, and login with:

Username: APAdemo
Password: ASHSguest



Advanced Physician Assistant Curriculum Overview
Courses offered in the Clinical Medicine concentration of the Advanced Physician Assistant degree program are designed to broaden the clinical knowledge and skill level of practicing physician assistants. In addition to the didactic course work, which may be completed 100 percent online, the Clinical Medicine concentration requires 400 hours of direct patient care. The physician assistant degree student may complete this at their place of employment.
Classes are concentrated, with students dedicating 10-15 hours of work per week, and the Advanced Physician Assistant degree program begins every quarter. This concentrated focus challenges students to meet the rigors of the comprehensive curriculum.
The Education/Leadership concentration of the Advanced Physician Assistant degree is designed for the physician assistant who wishes to gain advanced training in the theory and practice of educating healthcare professionals.
Learn More