Occupational Therapy Degree
Occupational Therapy Degree
Entry Level Degree Program
Occupational therapy is the use of occupation-purposeful activity or interventions to promote health and achieve functional outcomes. Achieving functional outcomes means to develop, improve, or restore the highest possible level of independence of any individual who is limited by a physical injury or illness, a cognitive impairment, a psychsocial dysfunction, a developmental or learning disability, or adverse environmental condition. Occupational therapists work cooperatively with other members of the healthcare team.
The Occupational Therapy Entry Level Master's Curriculum (MS) at ASHS is a 28-month, full-time, continuous program.
Read More
The mission of the Occupational Therapy Program reflects the mission of A.T. Still University of Health Sciences and supports the philosophy of whole person healthcare, incorporating the body, mind, and spirit. The curriculum is designed to prepare occupational therapy practitioners to be able to provide high-quality healthcare by meeting consumer needs in changing healthcare delivery settings. Integral to the provision of high quality healthcare is a holistic treatment approach and a focus on evidence-based practice.
The Occupational Therapy Program provides a strong foundation of critical inquiry applied to the practice, education, and administration of healthcare. The program is committed to integrating technology in instructional processes and occupational therapy treatment. Inherent to this mission is the commitment to prepare graduates to work with individuals who have differing healthcare needs and diverse cultural backgrounds.
Close
Related

Occupational Therapy Degree

Programs
Occupational Therapy Degree Faculty
Occupational Therapy Admissions
The
ATSU

Family and Culture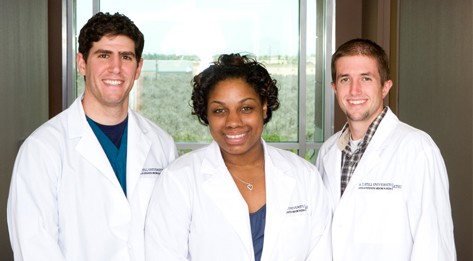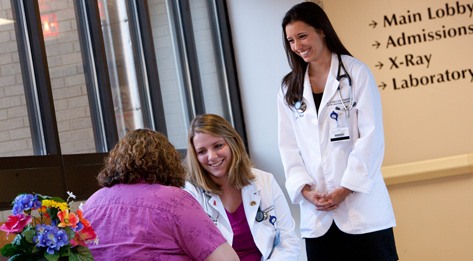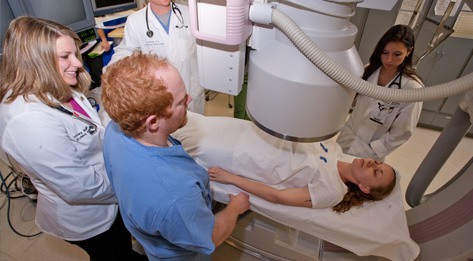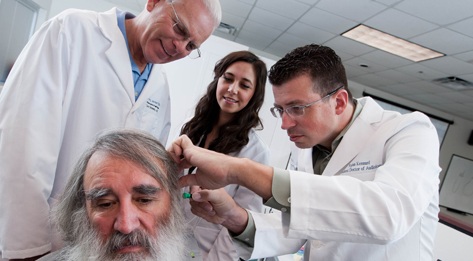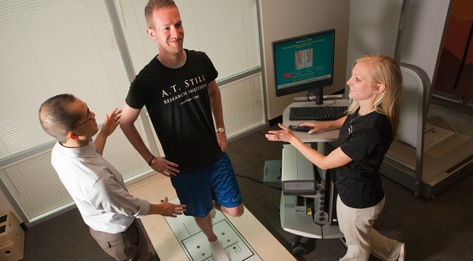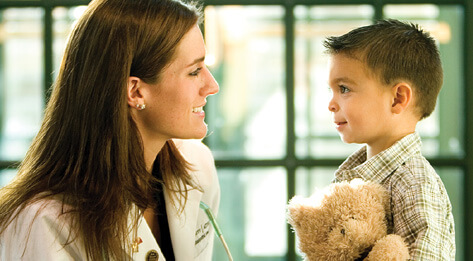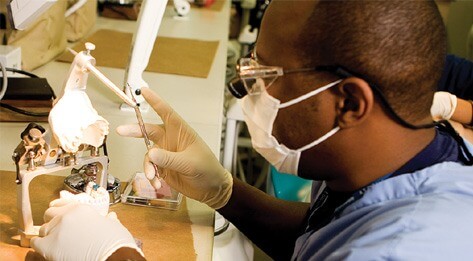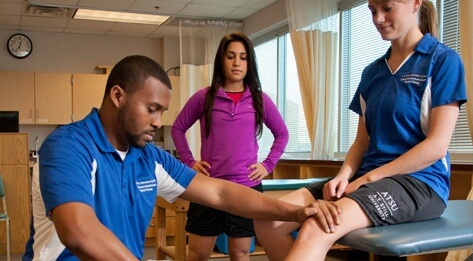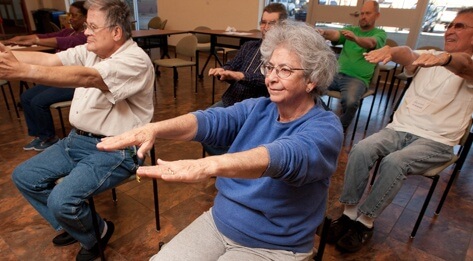 Blackboard Demo Course

+

ATSU has set up a demo course of our Blackboard
Learning Management System for interested students.

Please go to our guest demo site, and login with:

Username: demo
Password: atsudemo



Occupational Therapy Curriculum Overview
Prerequisite Courses

+

Human Anatomy: One course with lab, minimum of 4 semester/6 quarter hours.
Human Physiology: One course with lab, minimum of 4 semester/6 quarter hours. (Note: Human Anatomy/Physiology I And II may substitute for the above two courses)
Science: One additional course (in addition to Human Anatomy/Physiology) for a minimum of 3 semester/4 quarter hours.
Human Development: One course, minimum of 3 semester/4 quarter hours (Course options: Developmental Psychology, Child Development, or another course with a lifespan development perspective)
Introduction or General Psychology: One course, minimum of 3 semester/4 quarter
Abnormal Psychology: One course, minimum of 3 semester/4 quarter hours
Introduction to Sociology or Cultural Anthropology: One course, minimum of 3 semester/4quarter hours
Medical Terminology: One course, minimum of 1 semester hour/ 1 quarter hour
English: Two courses of composition, grammar/literature, minimum of 6 semester/8 quarter hours
Humanities: Two courses (e.g., philosophy, religion, literature, fine arts, logic, ethics, foreign language), minimum of 6 semester/8 quarter hours
College algebra or higher: One course, minimum of 3 semester/ 4 quarter hours (a statistics course can be used for this prerequisite)
Learn More