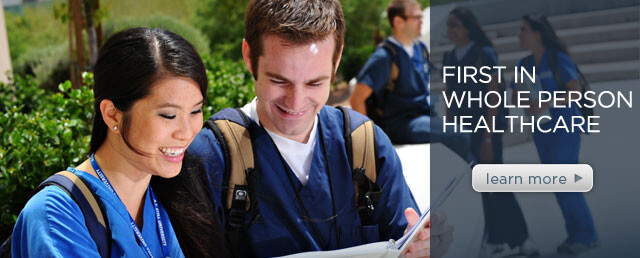 Student Financial Services
Investing in your future as a student is one of the most important steps you will take in your life. ATSU can help you put together a financially sound aid package that will let you focus on your education instead of worrying about how you will finance it.
We see our role in the Office of Student Financial Services as helping you with your finances, so you can concentrate on your academics. We are here to serve you. Please email our office at financialaid@atsu.edu or call us at 1.866.626.2878 ext. 2529.
Arizona School of Health Sciences - Online

+

Advanced Occupational Therapy+

Financial Aid Information

Advanced Physician Assistant+

Financial Aid Information

Doctor of Athletic Training+

Financial Aid Information

Doctor of Occupational Therapy+

Financial Aid Information

Transitional Doctor of Audiology+

Transitional Physical Therapy+

Arizona School of Health Sciences - Residential

+

Athletic Training +

Physical Therapy +

THE 10 STEPS REQUIRED FOR A STUDENT TO RECEIVE FINANCIAL ASSISTANCE ARE AS FOLLOWS:

The student completes the Free Application for Federal Student Aid (FAFSA) or a Renewal FAFSA by going to fafsa.gov and following the instructions on the website. The school code for all campuses and programs of A.T. Still University of Health Sciences (ATSU) is G02477.


The Central Processing System (CPS) performs matches and edits, calculates a student contribution, and sends the data back to the processor.


A.T. Still University of Health Sciences receives the information electronically (ISIR) within three to five business days.


The student looks over the Student Aid Report (SAR) and, if accurate, keeps it for his/her records. If any corrections are needed, the student contacts Student Financial Services.


Student Financial Services sends an electronic award letter to the student, along with instructions for completing the loan applications and other required forms.


The student accepts, refuses, or modifies the award letter and submits all required forms to Student Financial Services.


In addition, the student completes loan applications and master promissory notes as required.


Student Financial Services looks over the required forms and performs verification if necessary.


The lender wires the funds by Electronic Funds Transfer (EFT) to the school or sends the institution a loan check.


If by EFT, all funds will be applied to the student's account. The refund will be directly deposited to the student's direct deposit account on file.

Financial Aid Brochure: Paying for Health Professions School (pdf)
FASFA Verification Information (pdf)