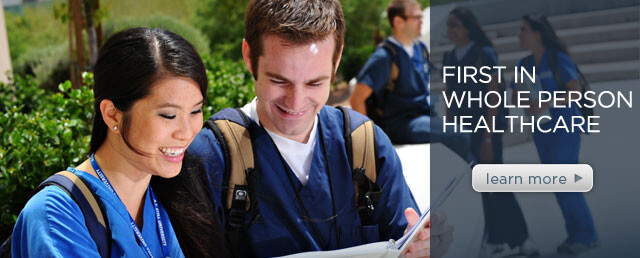 Discover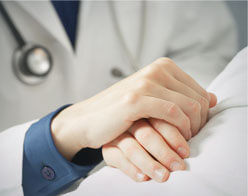 Being first in whole person healthcare inspires an innovative approach to meeting community healthcare needs.
Discover a best-of-class health sciences education at A.T. Still University (ATSU), dedicated to meeting unmet needs in underserved communities through community health centers nationwide. Graduates become an integral part of the healthcare solution, inspired to propel AT Still University's defining mission of community outreach and becoming leaders who meet the needs of the whole person – mind, body and spirit.
Read More
Community, Migrant and Homeless Health Centers are not-for-profit providers of healthcare to America's medically underserved communities. For nearly 40 years, they have improved the health status of communities by bringing doctors, primary and enabling health services, and facilities into the nation's neediest and most isolated communities. Health centers promote healthy behaviors, improve access to care, offer opportunities for self-improvement, and provide comprehensive, coordinated, and evidence-based medical care for sick, disabled, chronically ill, and at- risk individuals. In order to improve the health status of whole communities, the centers provide access to all - regardless of ability to pay. In order to provide access to all, these community-governed organizations offer sliding fee scales to the working poor, the uninsured, and high-risk and vulnerable populations. Today, this network of comprehensive primary care organizations serve more than 16 million people in over 3,600 communities - spanning urban, suburban and rural settings in all 50 states, the District of Columbia, and U.S. territories.
Close
COMMUNITY HEALTH CENTERS (CHC)
Learn More

Community Health Center
Waianae, Hawaii
As a leading provider of quality healthcare for area residents, Waianae Coast Comprehensive Health Center also provides community employment and health education. More than 80% of the staff are local residents, and many were trained at the affiliated Waianae Health Academy. Find out more.

From public health centers located in communities where services are needed most, to research and other leading edge whole person healthcare initiatives, you can create your own legacy by contributing to the specific cause that moves you most. Find out more.

Whole person healthcare takes an integrated approach that addresses body, mind and spirit as one. Students are encouraged to participate in wellness programs and study areas including nutrition and psychology to gain a more comprehensive understanding. Find out more.

Keep up with the latest developments in whole person healthcare at A.T. Still University with our complimentary newsletter and other publications. From scholarly inquiry and research to alumni activities and more. Sign up today.

Let your light shine at A.T. Still University. Combining leading-edge whole person healthcare with a commitment to serving those communities where needs are greatest, we provide students the opportunity to truly excel as doctors, dentists, healthcare providers and healthcare leaders.