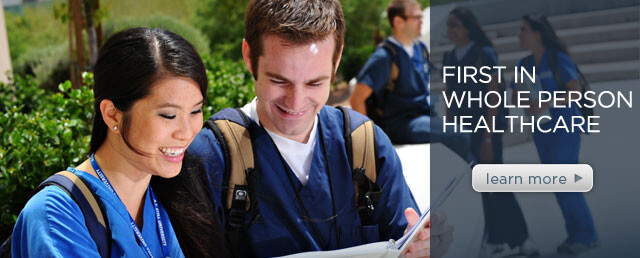 My Profile
Students should periodically review their profile information to maintain the most current record. Students who want to update their student profile with the University and Enrollment Services will find the necessary steps below. If you do not see what you need, please contact Enrollment Services. We look forward to working with you!
A.T. Still University of Health Sciences
Enrollment Services
800 W. Jefferson Street
Kirksville, MO 63501
Phone: 660.626.2019
Fax: 888.676.6701
enrollmentservices@atsu.edu
To stay informed of the latest and greatest throughout your enrollment at ATSU and beyond, join the Enrollment Services Facebook group.
Contact Information

+

Anthology is the University's student information system where you can access your grades and print an unofficial transcript, add/update your contact information, and view your account billing and financial aid information.

Access Anthology student portal

Login to the ATSU Portal with your ATSU username and password.
Under the Resources section, click Academic Resources and then click Anthology Student Portal.

Update contact information

Mailing address and phone number

Students can update their phone and address with the University via the Anthology Student Portal.

ATSU defines location as the local address at which the student resides. ATSU requires students to update address/location every 6 months. This update will occur through a prompt immediately after authenticating to the ATSU Portal.

Login to the Anthology Student Portal,
Click My Profile,
Click My Information,
Click the Personal tab, and then
Click the Edit button to make updates.
Click Save when you are finished making updates.

The address shown under the Personal tab is the one used by all University departments when corresponding with you. Please be sure to keep this information current!

Do not change your campus email address. You can contact the ATSU's help desk to obtain instructions on configuring your campus email to forward to your personal email account.

Emergency contact information

In the event that an emergency arises which requires University personnel to make contact with someone concerning your well-being, it is important we have the contact information on file for the individual(s) you list as your emergency contact. The following instructions will guide you through the process of adding/editing your emergency contact information, via the Anthology Student Portal.

Login to the Anthology Student Portal,
Click My Profile,
Click My Information,
Click the Addresses tab, and then
Click the Add A New Address button.
Click the drop down box associated with the Address Type and select Emergency Contact Information and supply the requested information.
Click Save when finished.
Name Change

+

Current students and graduates requesting a name change on their academic records are required to submit a name of record change request (pdf) along with one of the following documents:

Copy of marriage license
Copy of court order authorizing the name change (i.e. divorce decree)
Non-U.S. citizens may provide a copy of passport
Verifying Student Identity

+

ATSU utilizes a personal identifier pass code to protect your student records. You will be asked to provide your personal identifier before details regarding your student record will be provided over the phone or in person if you do not have your ATSU ID badge. To set or update your personal identifier,

Login to the Anthology Student Portal,
Click My Profile,
Click My Information,
Click the Additional Information tab, and
Click the Edit button. Enter your personal identifier and click Save.