Master of Public Health Degree Online
Master of Public Health Degree Online
Online Healthcare Degree
The Master of Public Health (MPH) degree at A.T. Still University prepares graduates to become seasoned professionals in the field of public health. The focus of this master's in public health online is to create elite healthcare professionals who are prepared and driven to make a difference and lead the future of healthcare.
Read More
This master's program is uniquely designed in close alignment with newly published public health standards, thus cultivating experienced, modern leaders who will excel in a wide range of public health professions.

The Master of Public Health program is accredited by the Council on Education for Public Health (CEPH), meeting accepted standards established by and with the profession and covering essential skills and knowledge needed for today's jobs. View ATSU's CEPH final team report and CEPH self-study for additional information.
ATSU-CGHS's Master of Public Health degree is ranked 10th in the United States by BestColleges.com, and among the top 20 programs by TheBestSchools.org, adding to ATSU's long-standing reputation for integrity, quality and leadership in education. Students can now earn their dental public health master's degree from a prestigious health sciences University dedicated to improving public health.
The Master of Public Health degree program is offered through ATSU's College of Graduate Health Studies (CGHS). All core master's in public health online courses are taught by our renowned and highly qualified doctoral-level public health faculty including industry leaders, top national public servants and public health academic innovators. As class size is limited to 16 students, valuable and extensive one-on-one student-faculty interaction allows for the cultivation of lifelong relationships and professional public health connections.
This master's in public health online aims to empower its students to take their influence and abilities to a new and highly professional level. This includes the integration of highly contemporary public health industry resources such as leveraging social media to extend the impact of public health professionals' efforts. While utilizing forward thinking strategies and technological resources is an important component of this public health degree, students enrolled in the Master of Public Health program will also gain world-class, timeless knowledge on the foundation of the public health field.
While earning a master's degree in public health at ATSU, you will have all the resources necessary to keep your career moving forward in one seamlessly integrated public health degree.
Close
Related Videos
Accreditation

+

A.T. Still University is accredited by the Higher Learning Commission

230 S. LaSalle Street; Suite 7-500
Chicago, IL 60604

Phone: 800.621.7440 | Fax: 312.263.7462
Email: info@hlcommission.org




The Council on Education for Public Health (CEPH) has accredited the Master of Public Health program at ATSU-CGHS for a five-year term extending to July 1, 2020.
Career Advancement

+

Many diverse career options in both the public and private sectors are available for graduates who have earned ATSU's master's degree in public health, including:

Assistant/Associate Professor in Health Education
Director of Community Health Services
Director of Health and Wellness Program (for a corporation, hospital, or health system)
Health Advocacy/Policy/Research
Health Educator
Health Education Consultant

Health Policy Adviser/Consultant
Public Health Information Officer
Public Health Project Manager
Public Health Management Analyst
Program Manager at an Insurance Company
Related

Master of Public Health Degree

Programs
Master of Public Health Degree Faculty
ATSU College of Graduate Health Studies (CGHS) instructors have diverse academic and working backgrounds in public health, and all hold doctoral degrees. Their academic areas of interest include access to care, workforce issues, impact of water shortages, preventive health care, health disparities, injury prevention, maternal and child health, health policy and cultural disparities.
ATSU-CGHS faculty and staff are dedicated to your success, and comprehensive student services are available, including advising, tutoring, career services and technical support.
Dean

+

Don Altman, DDS, DHSc, EdD, MPH, MBA, MA
Dean



Don Altman, DDS, DHSc, EdD, MPH, MBA, MA, is the Dean of the College of Graduate Health Studies (CGHS) at A.T. Still University (ATSU). He also serves as director of public health at ATSU's Arizona School of Dentistry & Oral Health (ATSU-ASDOH). Dr. Altman has been with ATSU since October 2006.

Dr. Altman graduated from the University of Texas Dental Branch (DDS) in 1983. He completed his Master of Public Health degree at the University of Texas School of Public Health in 1989 and became Board Certified in Dental Public Health in 1999. Dr. Altman completed his MBA at the University of Phoenix (2002) and a MA in Bioethics from Midwestern University (2004). He graduated with a Doctor in Health Science (DHSc) degree in March 2012 from the Arizona School of Health Sciences at A.T. Still University (ATSU-ASHS) and his EdD from Southern New Hampshire University in March 2016.

Dr. Altman has worked for The City of Houston, the State of Texas, the State of Arizona, as well as The Principal Financial Group. Dr. Altman's public health experience includes: serving as President of the Arizona State Board Dental Examiners; serving as President of the Arizona Public Health Association; volunteering with Health Volunteers Overseas (Cambodia and Vietnam); Director of the National Oral Health Leadership Institute; and serving as the Consumer Representative to the Dental Products Panel for the Food and Drug Administration. On May 1, 2012 he was appointed as a Director to The American Board of Dental Public Health and is currently the president.

Dr. Altman's research interests are currently centered on public health and higher education. He has published articles in the Journal of Dental Education, Journal of the American Dental Association, Public Health Reports, Special Care in Dentistry, and Community Dentistry and Oral Epidemiology.
Chair and Associate Professor

+

Mary-Katherine Smith, DrPH, MPH, MCHES, CPH, COI
Chair & Associate Professor



Mary-Katherine Smith, DrPH, MPH, MCHES, CPH, COI, is department chair and associate professor of the Master of Public Health program at A.T. Still University-College of Graduate Health Studies.

Dr. Smith holds a doctorate of public health with an emphasis in social and behavioral sciences from the University of North Texas Health Science Center in Fort Worth, a master's in rural public health from Texas A&M University Health Science Center School of Rural Public Health, and a bachelor's in biology from Texas A&M University with a minor in chemistry. She is a master certified health education specialist, is certified in public health, and is a certified online instructor.

Dr. Smith has extensive experience in epidemiology, program planning, community health, and public health preparedness; with experience working in the non-profit sector, government sector as well as in academia. She has been teaching online since 2007, and has completed and obtained her online teaching certificate from Sloan-C, COI from LERN, and is currently taking courses from Quality Matters..

Prior to becoming a full time academic, Dr. Smith was the first full time pandemic program planner in the state of Texas at Dallas County Health and Human Services. Key activities included enhancing existing surveillance systems for seasonal influenza, educating community leaders through created lectureships and programs, and provide consulting services for agencies in developing their own business continuity and continuity of operations plans. Prior to her employment for Dallas County she worked as a community health facilitator for Catholic Charities in the Diocese of Fort Worth, focusing on community health education and outreach.

Dr. Smith has published multiple research articles on pandemic planning and emergency preparedness, and on social media in educating diverse populations; she also presents regularly at national conferences on rural border health issues, health equity, social media and water scarcity as a public health issue, this includes presentations at American Public Health Association and National Rural Health Association. She has served as a national spokesperson for the American Heart Association as well as former chairman of the American Heart Association Cultural Health Initiatives Tarrant County Task Force. She is a member of the National Rural Health Associations Government Advisory Council, National Rural Health Association's Health Equity Board, and serves on the Association of Schools and Programs of Public Health Education Committee, Diversity and Inclusion Committee and Best Practices in Pedagogy subcommittee. She is also a CPH question writer.

Dr. Smith's research interests include cultural health disparities, rural /border health issues, maternal and child health, public health preparedness, and special medical needs populations.

In her spare time she enjoys riding horses and traveling. Dr. Smith lives in Texas with family.
Master of Public Health Degree Admissions
ATSU's renowned master of public health online program admits public health professionals who have diverse graduate education, work history and life experiences. Qualified candidates demonstrate an ability to pursue a rigorous course of graduate academic study and hold increasingly responsible positions in public health.
Students are selected by an admission committee that considers the overall qualities of the applicant through application content, academic record, prior experience, letters of evaluation, and personal motivation. In special circumstances, a personal interview may be required.
The
ATSU

Family and Culture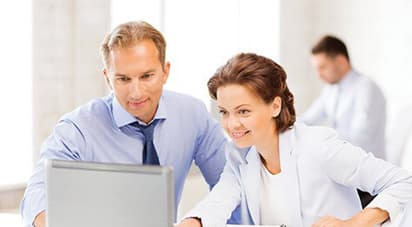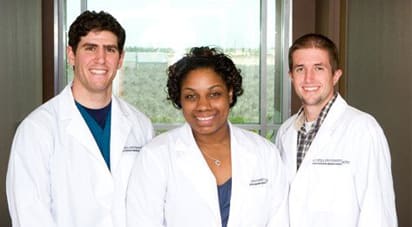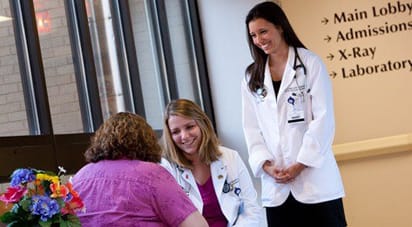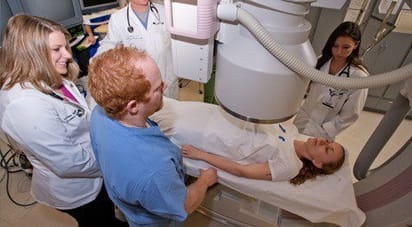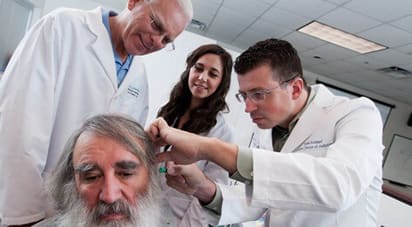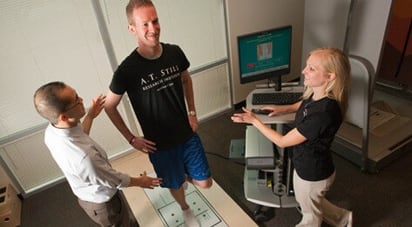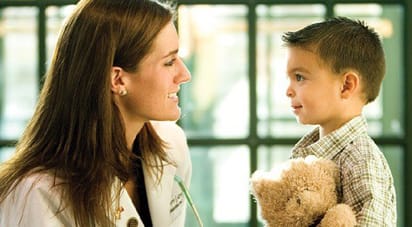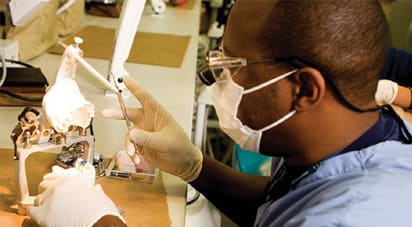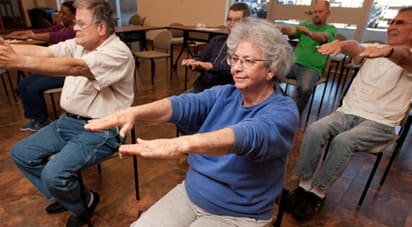 Canvas Demo Course

+

ATSU has set up a demo course of our Canvas learning management system for interested students.

Please click the "Connect Now" button below and use join code: HEKGBL

Fill out your full name
Choose a username, and a password.
Confirm your password
Agree to the Terms of Service and Privacy Policy.
Click the "Start Learning" button.



Master of Public Health Curriculum Overview
The online Master of Public Health curriculum provides comprehensive training that develops leaders who are fully prepared to address society's healthcare issues. All core courses are taught by ATSU's exceptional, doctoral-level faculty, which includes former top national public servants, industry leaders and academic innovators in public health.
Year 1
Year 2
Other Courses
Learn More

Community Health Center
Waianae, Hawaii
As a leading provider of quality healthcare for area residents, Waianae Coast Comprehensive Health Center also provides community employment and health education. More than 80% of the staff are local residents, and many were trained at the affiliated Waianae Health Academy. Find out more.

From public health centers located in communities where services are needed most, to research and other leading edge whole person healthcare initiatives, you can create your own legacy by contributing to the specific cause that moves you most. Find out more.

Whole person healthcare takes an integrated approach that addresses body, mind and spirit as one. Students are encouraged to participate in wellness programs and study areas including nutrition and psychology to gain a more comprehensive understanding. Find out more.

Keep up with the latest developments in whole person healthcare at A.T. Still University with our complimentary newsletter and other publications. From scholarly inquiry and research to alumni activities and more. Sign up today.

Let your light shine at A.T. Still University. Combining leading-edge whole person healthcare with a commitment to serving those communities where needs are greatest, we provide students the opportunity to truly excel as doctors, dentists, healthcare providers and healthcare leaders.