Doctor of Education in Health Professions
Doctor of Education in Health Professions
The Doctor of Education in Health Professions (EdD) program at A.T. Still University (ATSU) focuses specifically on developing health professions educators. Unique in its class, this online program involves practical experience-based teaching rather than research-based teaching. This prestigious health professions degree is designed for practicing clinicians, healthcare educators, leaders, and directors who desire to pursue their passion to teach.
With the nation's healthcare focus shifting toward preventive care and education, there is an increasing demand for qualified health educators that ATSU graduates can help fill, with growth projected to rise 21% by 2020, according to the Bureau of Labor Statistics.
Read More
Through ATSU's College of Graduate Health Studies (ATSU-CGHS), the EdD in Health Professions is a 55 credit-hour program that's 100 percent online. No residency is required, saving travel time and expense. This online health education degree program is a true value, offering an anytime/anywhere model that frees students to work at the ideal pace for them, from a minimum of one course per term.
Positioning students for superior career success, the healthcare education curriculum focuses on teaching health professionals how to educate others on their individual roles and responsibilities within healthcare delivery. Sharing their knowledge and experiences with others, graduates with this highly respected health education degree excel as leaders in the rapidly expanding field of health professions education.
The comprehensive Doctoral Research Project (DRP) process provides students a manuscript that can be submitted to a peer-reviewed journal for publication upon course completion. The DRP gives students a critical edge in networking and the opportunity to be published, thanks to faculty support and guidance.
This online health education degree provides invaluable flexibility with diligent faculty support and guidance to advance your career without interruption while maintaining a balance with work and family – support that includes direct access to the program chair.
The ATSU-CGHS curriculum and teaching methodology are unique, shaped by a dedicated health sciences university that, for more than 120 years, has devoted its mission to teaching, inspiring, and supporting healthcare professionals in their practice.
That dedication is infused throughout all six of ATSU's prestigious schools: a college of graduate health studies, two medical schools, two dental schools, and a school of health sciences.
Learn more about how this curriculum makes a difference in helping students advance their knowledge and deepen their impact in the world.
Read Less
Related Videos
University Catalog

+

Read more about the Doctor of Education in Health Professions in the University Catalog to learn more about detailed course descriptions and doctoral research project specifications for the EdD in Health Professions and find answers for many of your questions regarding application information and tuition.
Accreditation

+

A.T. Still University is accredited by the Higher Learning Commission

230 S. LaSalle Street, Suite 7-500,
Chicago, IL 60604

Phone: 800.621.7440 | Fax: 312.263.7462
Email: info@hlcommission.org
Career Advancement

+

Potential advanced career outcomes for graduates who hold the doctor of education in health professions degree include:

Professor at a college or university in a multitude of health professions
Director of health education department or program
Director of community health services
Health professions clinical educator
Doctor of Education in Health Professions Degree Faculty
The ATSU-CGHS faculty and staff are dedicated to the success of each health professions degree student. All ATSU-CGHS instructors hold doctorate degrees, with diverse academic and professional backgrounds in education, public health and health education.
Their academic areas of interest include curriculum and instruction, adult education, health professions education, health literacy, community health, health behavior, college health, child and adolescent health, rural health, environmental health, parasitology, microbiology, epidemiology, emerging pathogens and infectious disease, program evaluation, professional education of health educators, allied health and health sciences education, online learning, and innovative teaching methodologies.
Offering a challenging educational experience, the Doctor of Education in Health Professions program enables professional and intellectual advancement with the resources that support you throughout your journey. Comprehensive student services are available, including advising, tutoring, technical support, and career services.
Doctor of Education in Health Professions Degree Admissions
ATSU's Doctor of Education in Health Professions online program will admit professionals who have a master's or doctorate degree.
EdD in Health Professions degree students are selected by an admission committee that considers the overall qualities of the applicant through application content, academic record, prior experience, letters of evaluation and personal motivation.
The
ATSU

Family and Culture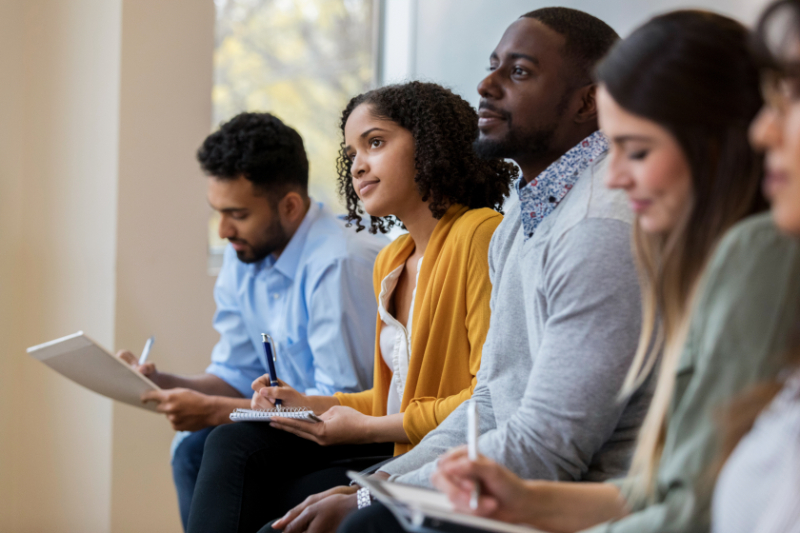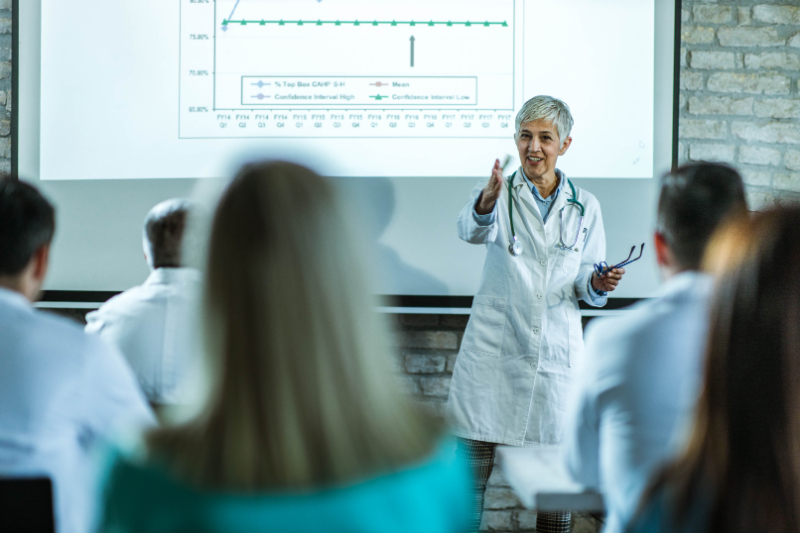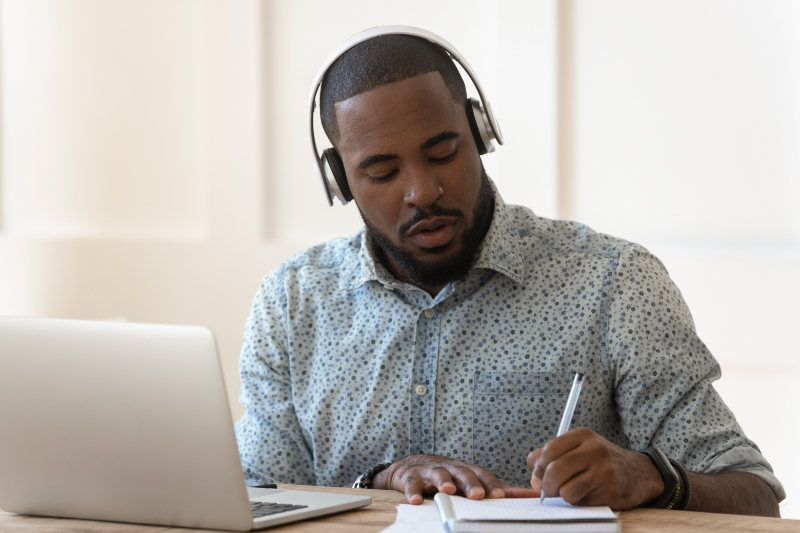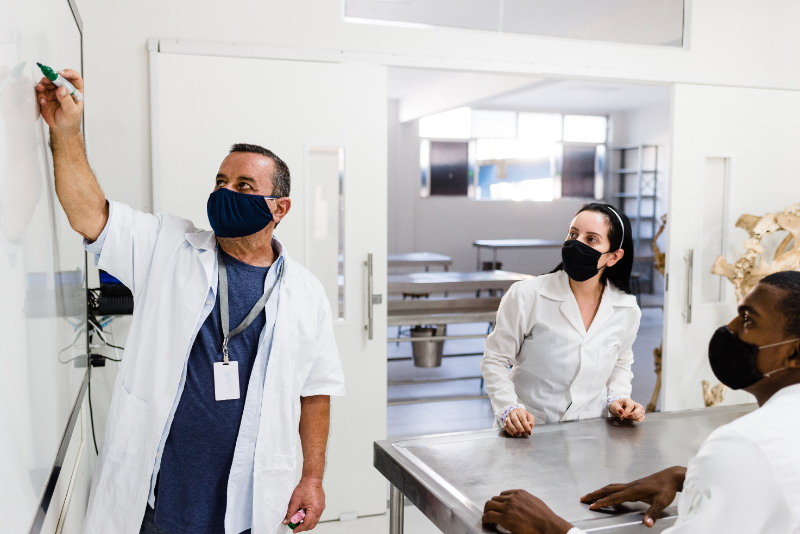 Doctor of Education in Health Professions Curriculum Overview
Students in ATSU's EdD in Health Professions program are empowered with the most updated curriculum designed for relevance and immediate impact in the industry. Curriculum design is context-based and mission-driven.
Health education degree courses are conducted through virtual teaching methods, such as web-based instruction, video demonstrations, directed readings, and email and online discussions with faculty. Student learning is monitored through authentic embedded assessments.
The curriculum complements ATSU's mission, encouraging its constituencies to become leaders in improving community health and wellness with a comprehensive appreciation of the whole individual while helping to create the best health professions educators in the world.
Course Descriptions
Course descriptions, course durations, and related information are subject to change. All courses are three credit hours, unless otherwise specified.
*Students take either Finance and Budgeting (focused on institutions of higher education) or Healthcare Economics and Financial Budgeting (focused on healthcare organizations), depending on their area of interest.

All courses in the Doctor of Education in Health Professions program at ATSU-CGHS are Quality Matters Certified.