Post-Professional Doctor of Audiology
Post-Professional Doctor of Audiology
Post-Professional Doctor of Audiology Program Online
A.T. Still University's (ATSU) Post-Professional Doctor of Audiology program, previously referred to in the United States as the Transitional Doctor of Audiology program, is a tailored degree program configured around the unique needs of each practicing professional, offering flexibility and a full team of support. This program design offers the most personally relevant and rewarding route for current practitioners to pursue the AuD degree, making a difference in their future, the future of their patients, and the future of the profession of audiology. For general inquiries, please contact the Department of Audiology administrative assistant at 480.219.6124 or email trorie@atsu.edu. For questions related to program admissions, please contact an Enrollment Counselor (toll-free) at 877.469.2878 or onlineinquiry@atsu.edu.
Offered through ATSU's Arizona School of Health Sciences (ASHS), this fully online program provides students with the flexibility to pursue advanced studies in the science of hearing and balance, to enhance their clinical practices with new skills and knowledge, and rekindle their passion for their profession while continuing to practice full-time.
The post-professional program curriculum is customized to each student's individual learning needs and interests as a practitioner. The application and admissions process involve evaluation of each applicant's clinical experiences, purpose statement, letters of recommendation, and personal interview results for determination of program length and content.
Read More
The Post-Professional Doctor of Audiology program is a perfect option for working professionals. The fully online format provides an asynchronous education model delivered by an interdisciplinary team of faculty and support staff to fulfill degree requirements allowing students some flexibility in course choices and pace of learning. Online global faculty and guest experts provide a broad range of culturally and regionally pertinent topics to educate practicing audiologists to become practitioner-leaders and practitioner-scholars who can translate knowledge into practice and who are capable of serving as agents of change in new and expanded global arenas.
The Post-Professional Doctor of Audiology program offers two admission cycles with new cohorts of students beginning every July and January. Online classes encompassing the scope of practice of audiology and relevant professional and business topics are taught by world-class faculty. Courses are typically 10 and 4 weeks in length and course enrollment per class is managed to ensure a faculty-to-student ratio that promotes a high degree of individual attention.
Students engage in innovative learning experiences through a combination of modern teaching techniques, web-based instruction, video demonstrations, directed readings, clinically applicable projects, and email and discussion board interactions with fellow students and faculty. Additionally, this unique curriculum provides a four-week, virtual clinic component offering students the experience of applying course work in practical scenarios. Length of the online audiology degree program is two or three years based on the student's clinical background experience.
A Doctor of Audiology degree from ATSU-ASHS is more than just a credential. Graduates join a history of healthcare innovation and a focus on whole person healthcare dating back more than 120 years. ATSU has educated more doctors of audiology than any other institution and is a leader in educating skilled and compassionate healthcare providers. A.T. Still's founding mission and values of whole person healthcare underscore the University's commitment to higher professional standards, passion for learning, and dedication to making a positive impact on healthcare service today by meeting unmet community health needs.
ATSU is a leading innovator in audiology education nationwide. The addition of audiology to the medical and healthcare programs at ATSU provided a unique and appropriate home for audiology education to flourish and for audiology practitioners to become lifelong learners.
ATSU-ASHS' Department of Audiology also houses the entry level, residential AuD program, which also nurtures the new professionals in audiology for the future. With funding from the Audiology Foundation of America (AFA), ATSU's Department of Audiology established the AFA Balance and Hearing Institute; creating a model audiology practice to serve patients, provide clinical and business education to audiology students, support the creation of scholarships, and provide opportunities for community outreach and collaborative scholarship.
Read Less
Related Videos
Related Doctor of Audiology (AuD) Programs
Doctor of Audiology Program Administration and Faculty
Audiology Department faculty members are dedicated to your success in your online AuD program. Interaction with a variety of faculty with extensive expertise within the scope of practice of audiology offers students exposure to various teaching styles, audiology practice experiences and education-related backgrounds; leading to a well-rounded education and fostering personal and professional growth.
Post-Professional Doctor of Audiology Admissions
The
ATSU

Family and Culture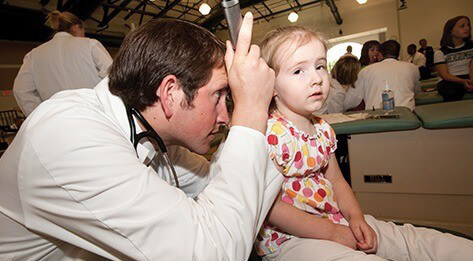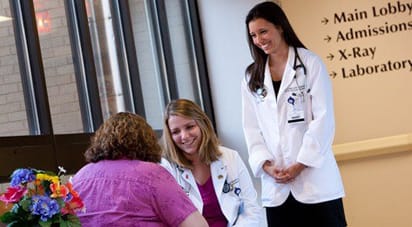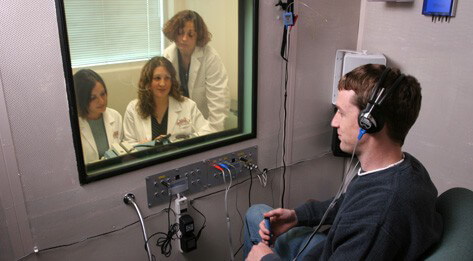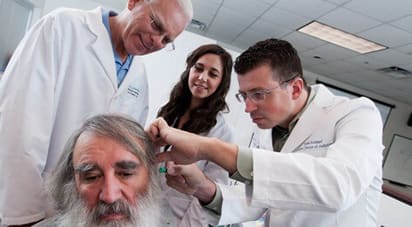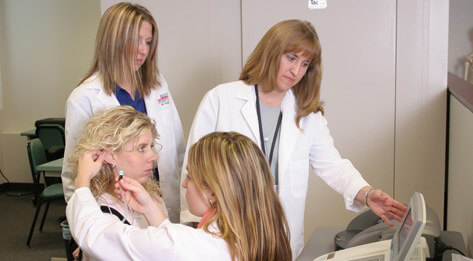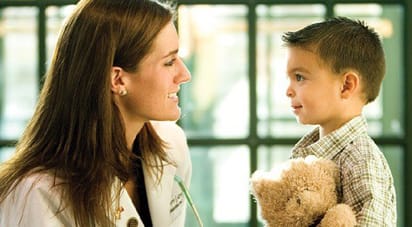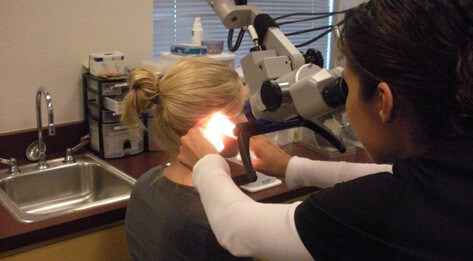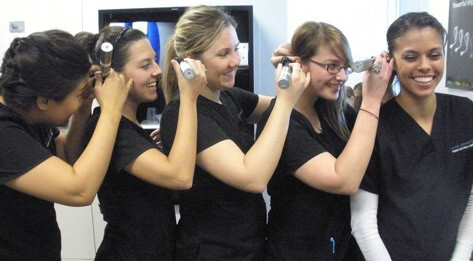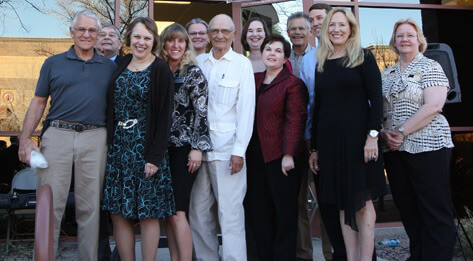 Canvas Demo Course

+

Explore our interactive online learning platform (Canvas) through a virtual course tour.

Click the "Connect Now" button below, then complete the following steps:

Choose "I'm a Student"
Enter join code: KADNHH
Enter your full name
Create a username and password
Agree to the Terms of Service and Privacy Policy
Choose the "Start Learning" button



Post-Professional Doctor of Audiology Curriculum Overview
These exceptional courses in the doctor of audiology curriculum will provide students with the advanced knowledge, skills, insights and techniques consistent with what makes A.T. Still University a preeminent learning-centered institution. Please note that each student has a tailored curriculum plan so students do not take every course listed below.
The standard program length for completion of the online Post-Professional Doctor of Audiology Program is 2 years (38 semester hour credits) for students with the equivalent of three or more years of full-time audiology practice experience after completing a masters' degree in audiology. A 3-year curriculum plan option (57 semester hour credits) is available for students with one to three years of post-master's degree audiology practice experience.
Each course is ten or four weeks in length (indicated in parentheses following the description). Credits assigned to audiology courses are one and a half semester credit hours for a four-week course and four semester credit hours for a ten-week course. One quarter credit hour for a four-week module, and two quarter credit hours for an eight-week module. Course descriptions, course durations and related information are subject to change.
Post-Professional Doctor of Audiology program curriculum guide (pdf) 9/2020
Post-Professional Doctor of Audiology program curriculum guide (pdf) 2/2020