Grants & You December 2015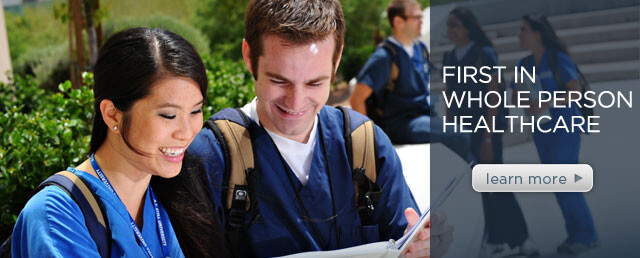 Grants & You December 2015
Grants & You Readership Survey Brings Change in 2016
The Grants & You newsletter will be changing in 2016 to increase focus on faculty granstmanship. In future issues we intend to expand content related to proposal development, grants management, and spotlights on scholarly activity being advanced at ATSU through grant funding.
In September, Sponsored Programs conducted a brief readership survey to help guide the content, format, and frequency of the newsletter. As a result of your feedback, ATSU Sponsored Programs will shift to email distribution of extramural funding opportunity announcements, such as NIH and AHRQ updates, relevant Federal grant notices, and upcoming deadline reminders from targeted funders. The initial distribution of the Extramural Funding Update will go to all ATSU faculty and will include instructions for those who wish to opt out of distribution.
Featured Items
SparkTank, an ATSU Teaching and Learning Center initiative, is a Creative Teaching and Learning Grant that invites faculty, students, and staff to pitch brilliant teaching and learning ideas for a chance to win $5,000 in project funding. ATSU's inaugural SparkTank competition was held on the Kirksville campus in November. Winning proposals at the Kirksville event were:
"Let Food be thy Medicine" Presenters: Jess Roland, OMS I; Patricia S. Sexton, DHEd, MS, FNAOME, '08, associate dean for curriculum
"3D Printing and Medical Education" Presenters: Seth McIntire, OMS I; Shannon McAllister, OMS I; Jean Sidwell, MALS, library branch director
"Making Waves: Integrating 3D/4D Ultrasound Technology into Medical Education" Presenters: Seth McIntire, OMS I; Shannon McAllister, OMS I; Tatyana Kondrashova, MD, PhD, assistant professor, department of family medicine
You can read more about the SparkTank event on iconnect.
Arizona's SparkTank competition will heat up in 2016. Mesa campus pre-proposals are due February 8, with SparkTank presentations and judging slated for February 24.
NCCIH has recently published two requests for applications (RFAs) for Phased Innovation Award for Mechanistic Studies to Optimize Mind and Body Interventions in NCCIH High Priority Research Topics (R61/R33) and (R33). These RFAs represent NCCIH's new funding mechanisms to direct research attention toward investigating the mechanisms by which mind and body interventions might work, as well as strategies to optimize these interventions. Such interventions typically include meditation, spinal manipulation, massage, yoga, tai chi, hypnosis, and acupuncture. A pre-application webinar summarized the NCCIH framework for this research, provided an overview of both RFAs, and supplied guidance on choosing the right RFA for your research.
Looking for ways to earn continuing medical education/continuing education credit while learning more about patient-centered outcomes research (PCOR)? Then take a look at a new PCORI-funded CME/CE activity, "The Role of Patient-Centered Outcomes Research in the Current Healthcare Landscape: Setting the Stage." This program focuses on teaching clinicians about the benefits and process surrounding PCOR and features a discussion led by PCORI's executive director. Additional CME/CE programs available to the healthcare community at no cost include:
PCORI's CME/CE activities are designed for clinicians in areas pertinent to patient-centered outcomes research and clinical knowledge.
Scientific Review Officers (SROs) are scientists, mostly former faculty members and NIH grantees, who manage the first level of peer review, commonly known as the study section. SROs are the people who take the first thorough look at your application, determine the expertise required for the review, recruit the external scientists to match that expertise, manage the study section meeting where the application is discussed and scored, and prepare the summary statement for your application.
In November 2015, NIH released a new version of the NIH Grants Policy Statement applicable to all NIH grants and cooperative agreements with budget periods beginning on or after October 1, 2015. The revision supersedes in its entirety the March 2015 version. A Summary of Significant Changes included in the updated policy statement helps clarify the revisions you need to know when pursuing NIH grants.
Planned changes focus on rigor and transparency in research, vertebrate animals, inclusion reporting, data safety monitoring, research training, appendices, font requirements, and biosketch clarifications. Implementation of the policy and guidance changes will be in two phases. Phase 1 implements a subset of the policy changes using existing forms (FORMS-C) and will impact due dates on or after January 25, 2016. Phase 2 completes the implementation with introduction of new forms (FORMS-D) and will impact due dates on or after May 25, 2016. Examples of changes include:
Inclusion of Children in Clinical Research: Change in NIH Definition/Age The age of a child will now be defined as individuals under the age of 18, rather than under the age of 21. Applicants will still be expected to justify the age range of participants in their clinical research, with particular attention paid to the inclusion/exclusion of children; however, that threshold now applies to only to individuals under the age of 18. This change goes into effect on proposals due January 25, 2016, or after.
Simplification of the Vertebrate Animals Section of NIH Grant Applications and Contract Proposals Requirements of the Vertebrate Animals Section (VAS) are being changed, effective January 25, 2016, to remove redundancy with Institutional Animal Care and Use Committee review while meeting the requirements of the Public Health Service Policy on Humane Care and Use of Laboratory Animals. VAS criteria are simplified by the following changes: 1) a description of veterinary care is no longer required, 2) justification for the number of animals has been eliminated, and 3) a description of the method of euthanasia is required only if the method is not consistent with AVMA guidelines.
New Form for PHS Awarding Component and Peer Review Requests Applicants who want to communicate requests pertinent to the assignment and initial peer review of applications must use a new PHS Assignment Request Form beginning with applications for due dates on or after May 25, 2016. Use of this form will ensure applicant requests are effectively communicated to agency staff and may be used to expedite processing and assignment of applications. The PHS Assignment Request Form complements the Cover Letter Attachment on the SF 424 (R&R) form. Although NIH will no longer check the Cover Letter Attachment for requests pertinent to the assignment and review of applications, the Cover Letter Attachment still may be used to communicate a variety of other issues, as specified in application guides.
NIH is seeking information that may be useful to support initiatives on enhancing diversity in the physician-scientist workforce. Anonymous input is specifically requested in the following areas: Educational Pathways, Institutional and Programmatic Characteristics of Degree Programs (e.g., dual degrees and other alternatives to gain research experience without PhD/equivalent degrees), Career Decision Points and Pathways, and other novel insights on strategies to enhance the diversity of the physician-scientist workforce. Responses to this RFI must be submitted electronically by December 28, 2015 (http://grants.nih.gov/grants/rfi/rfi.cfm?ID=52).
Mistakes Are Meant for Learning, Not Repeating – Biosketch Compliance
Eyeballs Catch Stuff Systems Don't – Manual Checks Being Done by the Office of Extramural Research
New Year, New Forms – For Deadlines of May 25, 2016, and after
The AHRQ mission is to produce evidence to make healthcare safer, higher quality, more accessible, equitable, and affordable, and to work with HHS and other partners to make sure that the evidence is understood and used. Specific AHRQ research priorities are to:
Improve health care quality by accelerating implementation of Patient Centered Outcomes Research (PCOR).
Make healthcare safer.
Increase accessibility by evaluating expansions of insurance coverage.
Improve healthcare affordability, efficiency and cost transparency.
AHRQ has reiterated its priorities for comparative effectiveness research (CER), which it clarifies as research that compares and evaluates the benefits and risks of two or more healthcare options. CER projects that seek to compare different ways of organizing and delivering healthcare are a priority for AHRQ. These studies may consider health outcomes, patient and family experience, staff satisfaction, and healthcare utilization among other research outcomes. CER proposals that seek to compare the clinical effectiveness of specific medications and treatments, diagnostic tools, technologies, procedures, surgeries and other specific preventive, diagnostic, or therapeutic services are not a priority of AHRQ.
Funded and Submitted Grant Proposals

+

Funded

Elton Bordenave, MEd, ATSU Aging Studies Project, "Falls Prevention Outreach Program," BHHS Legacy Foundation, $95,000, September 2015 – September 2016

**Jack Dillenberg, DDS, MPH, ASDOH, "Dental Faculty Development in Underserved Healthcare – Year 4 (University of California – San Diego subaward to ASDOH)," Health Resources and Services Administration, $32,627, July 2015 – June 2016

*Janet Head, EdD, MS, RN, ATSU Aging Studies Project, "Gateway Geriatric Education Center Workforce Enhancement Program (Saint Louis University subaward to KCOM AHEC)," Health Resources and Services Administration – Geriatric Workforce Enhancement Program, $209,949, July 2015 – June 2018

* Janet Head, EdD, MS, RN, KCOM AHEC Program Office, "ATSU – KCOM Point of Service Maintenance and Enhancement – Year 19," Health Resources and Services Administration, $310,650, September 2015 – August 2016

*Joy Lewis, DO, PhD, and Lisa Watts, DO, SOMA, "Students Embedded in Community Health Centers to Impact Health Disparities through Contextual Learning," American Medical Association, $75,000, January 2016 – December 2018

*Frederic Schwartz, DO, FACOFP, SOMA, "Nationally Expanding the Teaching Health Center Highway to Keep Primary Care GME Services Relevant to Community Health (Wright Center for Graduate Medical Education subaward to SOMA) Year 3," Health Resources and Services Administration, $487,345, July 2015—June 2016

*Frederic Schwartz, DO, FACOFP, SOMA, "Pre-Doctoral Training in Primary Care – Year 5," Health Resources and Services Administration, $200,606, September 2015 – September 2016

William Sexton, PhD, KCOM Biomedical Sciences, and Victor Maslon, KCOM Biomedical Sciences Fellow, "Preliminary Study of Peel Force of Adhesive Barriers on Facial Skin," Hollister, Incorporated, $2,000, October 2015 – April 2016

Submitted

*Zulfiqar Ahmad, PhD, KCOM Biochemistry, and Vineet Singh, PhD, KCOM Microbiology and Immunology, "Molecular Modulation of the Catalytic Sites of Escherichia
coli F1F0 ATP Synthase," National Institutes of Health – National Institute of General Medical Sciences, $389,841, July 2016 – June 2019

Elton Bordenave, MEd, ATSU Aging Studies Project, "Safe at Home Community of Care (East Valley Adult Resources subaward to ATSU)," Dignity Health Foundation, $20,000, January 2016 – December 2016

**Clark Chen, DMD, ASDOH, "Evaluation of Balanced Occlusion in CAD/CAM Dentures," American College of Prosthodontics Education Foundation, $12,467, January 2016 – December 2016

Vikki Driving Hawk, MEd, ATSU American Indian Health Professions, "Native Voices: Native Peoples' Concepts of Health and Illness," American Library Association, $250, February 2016 – June 2020

*Tony Hashemian, DDS, ASDOH, "Text2Floss: An Innovative Technology to Improve Oral Health," Delta Dental of Arizona Foundation, $75,000, March 2016 – February 2019

Deborah Heath, DO, SOMA Family Medicine and OMM, and Inder Makin, MD, PhD, SOMA, "Enhancing Osteopathic Medical Education by Incorporating 'Medical Ultra-Sound Training for DOs,' (MUST-DO)," John C.Lincoln Health Foundation, $267,430, November 2015 – December 2016

*Heather Johnson, RDH, MEd, and Yvette Thornton, RDH, ASDOH, "Community Outreach Education in a Box," American Dental Hygienists' Association/Wrigley Company Foundation, $5,000, January 2016 – December 2016

*Tara McIsaac, PT, PhD, ASHS Physical Therapy, and Amy Kennedy, OTD, ASHS Occupational Therapy, "Attention and Multi-Limb Control to Implicit and Explicit Cues in People with Parkinson Disease," National Institutes of Health – National Center for Medical Rehabilitation Research, $382,388, July 2016 – June 2019

*Frederic Schwartz, DO, FACOFP, SOMA, "RWJF National Leadership Centers – New Clinical Scholars Program – Planning Phase (University of Minnesota subaward to SOMA)," Robert Wood Johnson Foundation, $713,975, November 2015 – February 2018

*Vineet Singh, PhD, KCOM Microbiology and Immunology, "Targeting Methionine Sulfoxide Reductase for Antibiotic Development (University of Kansas Center for Research, Inc. subaward to KCOM)," National Institutes of Health, $517,860, July 2016 –June 2021

*Full proposal development and support provided by the ATSU Sponsored Programs team

**Technical support provided by the ATSU Sponsored Programs/Research Support team(s)
Funding Opportunity Announcements

+

NIH Recently Released Grant Opportunities

The following table lists RFAs, PAs, and PARs recently released by the National Institutes of Health. If any of these opportunities are of interest to you, contact Sponsored Programs or Research Support at ext. 2860. Grant guidelines and submission deadlines for all active NIH funding opportunities are available at http://grants.nih.gov/grants/guide/index.html. To learn more about the grants process, see Grants Process Overview.

| | |
| --- | --- |
| Grant | FOA number |
| Short-term Measurements of Improved Physical and Molecular Resilience in Pre-clinical Models (R01) | PAR-15-359 |
| Capturing Complexity in the Molecular and Cellular Mechanisms Involved in the Etiology of Alzheimer's Disease (R01) | PAR-15-358 |
| Understanding Alzheimer's Disease in the Context of the Aging Brain (R01) | PAR-15-357 |
| Major Opportunities for Research in Epidemiology of Alzheimer's Disease and Cognitive Resilience (R01) | PAR-15-356 |
| SBIR Technology Transfer (R43/R44) | PA-15-354 |
| Occupational Safety and Health Training Project Grants (T03) | PAR-15-352 |
| Child Neurologist Career Development Program (CNCDP) (K12) | RFA-NS-16-003 |
| Clinical, Behavioral and Physiological Research Testing Current and Novel Closed Loop Systems (DP3) | RFA-DK-16-009 |
| Research on Informal and Formal Caregiving for Alzheimer's Disease (R01, R21) | PAR-15-348, PAR-15-351 |
| Emerging Directions for Addressing Health Disparities in Alzheimer's Disease (R03) | PAR-15-350 |
| Health Disparities and Alzheimer's Disease (R01) | PAR-15-349 |
| Time-Sensitive Obesity Policy and Program Evaluation (R01) | PAR-15-346 |
| Research on the Mechanisms and/or Behavioral Outcomes of Multisensory Processing (R01) | PA-15-347 |
| NIDCR Small Research Grants for Oral Health Data Analysis and Statistical Methodology Development (R03) | PAR-15-344 |
| NHLBI Career Transition Award for Intramural Fellows (K22) | PAR-15-341 |
| AHRQ Health Services Research Projects: Making Health Care Safer in Ambulatory Care Settings and Long Term Care Facilities (R01) | PA-15-339 |
| NINDS Advanced Postdoctoral Career Transition Award to Promote Diversity in Neuroscience Research (K22) | PAR-15-338 |
| Imaging Diagnostics of Dental Diseases and Conditions (Caries, Periodontal Disease, Cracked Teeth, and Pulp Vitality) (R43/R44, R41/R42) | PA-15-335, PA-15-336 |
| Development of Innovative Informatics Methods and Algorithms for Cancer Research and Management (R21) | PAR-15-334 |
| Novel Nucleic Acid Sequencing Technology Development (R21, R01, R43/R44) | RFA-HG-15-031, RFA-HG-15-032, RFA-HG-15-033 |
| Avenir Award Program for Genetics or Epigenetics of Substance Abuse (DP1) | RFA-DA-16-007 |

Other Extramural Funding Opportunities

January 6, 2016 – ATSU Deadline for Intent to Apply
February 16, 2016 – Application Deadline
AACOM Research Grants are available to support topic-specific medical education research and institutional research to inform decision-making and planning, particularly as it relates to workforce issues. The implications of the expansion of osteopathic medical colleges, branch campuses, additional teaching sites, and class sizes are of increasing interest. Awards of up to $5,000 will be made for single-campus or small collaborative research projects, and grants of up to $10,000 will be made for larger collaborative research projects.
Upcoming Deadlines and Important Dates

+

The Heritage College of Osteopathic Medicine, the Centers for Osteopathic Research and Education, and the Ohio Osteopathic Association have announced a Call for Abstracts for the 2016 Ohio Osteopathic Symposium Poster Competition and Exhibition. An essential aspect of any research project is dissemination of the findings. The most common ways to make others aware of your work is by publishing the results in a journal article or completing a poster presentation. The Osteopathic Poster Exhibition and Competition is held annually during the Symposium. What started in 2003 as a statewide contest has grown into a regional competition with entries from 11 states and cash prizes of $3,000. The deadline for abstract submission is January 31, 2016. To learn more about program requirements, email collink3@ohio.edu.