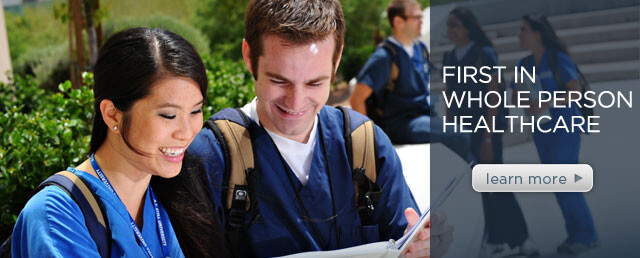 Grants & You July/August 2014
Featured Items
The NIH has started a second round of pilots to assess a planned modification of the NIH biosketch. The new format will allow researchers to list and describe up to five of their most significant contributions to science, including the historical background that framed their research. These changes will let researchers better reflect their accomplishments beyond providing a list of publications. The hope is that this will lead to biosketches focused on the researcher's impact and specific role in scientific advances. Additionally, the new format will provide reviewers with information to help them better assess the researcher's accomplishments, rather than just their publications. The new biosketch is restricted to RFAs included in the pilot SF424 (R&R) Applications and Electric Submission Page provides a description of the new format in more detail.
The Association of American Medical Colleges (AAMC) is sponsoring a professional development seminar designed for minority junior faculty who are pursuing positions of leadership in academic medicine. The seminar covers a range of topics, including goal setting, networking, and writing successful grant proposals.
The Grantsmanship Center – Funding State by State tool is a great resource for providing an overview of the top grant making foundations and their total annual giving, community foundations and their geographic focus, and information on corporate giving programs by state.
Funded and Submitted Grant Proposals

+

Funded

*Jack Dillenberg, DDS, MPH, ASDOH, and Donald Altman, DDS, DHSc, MPH, MBA, MA, CGHS, "ASDOH DMD/MPH Workforce Development: Producing Oral Health Leaders for CHCs and Public Health Settings, Year 5," Health Resources and Services Administration, $308,049, July 2014 – June 2015

**Doris Fountain, RN and Barbara Stone, PT, KCOM AHEC Program Office, "Northeast Missouri Regional Arthritis Center – Year 30," Missouri Department of Health and Senior Services, $49,931, July 2014 – June 2015.

*Michael French, KCOM AHEC Program Office, "Missouri Oral Health Workforce Initiative," Missouri Department of Health and Senior Services, $100,000, October 2013 – August 2014.

**C. Colby Gage, DMD, Jeremiah Sturgill, DMD, MPH, and Joe Park, DMD, MSD, MS, PhD, ASDOH Post Graduate Orthodontic Program; and Kellie Bliven, PhD, ATC, CGHS Kinesiology, "Power Production and Bite Force with Performance Mouth Guards: A Repeated Measures Comparison Study Using Electromyography (EMG)," Academy of Sports Dentistry, $5,000, May 1, 2014 – July 31, 2014.

**Joy Lewis, DO, PhD, FACP, and Frederic Schwartz, DO, FACOFP, SOMA, "Prognosis ATSU-SOMA Choosing Wisely Games Pilot 1," American Association of Colleges of Osteopathic Medicine, $5,000, July 2014 – December 2015.

*Frederic Schwartz, DO, FACOFP, SOMA, "Establishing a Department of Family and Community Medicine: Training in CHCs to Meet the Needs of a Vulnerable Population, Year 5," Health Resources and Services Administration, $387,609, July 2014 – June 2015.

*Yvette Thornton, RDH, ASDOH, "Smiles Across Pinal County," National Children's Oral Health Foundation, $10,000, August 2014 – July 2015.

**Cailee Welch, PhD, ATC, ASHS Athletic Training, "Assessment of Healthcare Competencies in Professional Athletic Training Education (Ball State subaward to ASHS)," National Athletic Training Association Research and Education Foundation, $10,350, April 2014 – August 2014.

*Margaret Wilson, DO, KCOM Dean, and Patricia Sexton, DHEd, KCOM, "KCOM Predoctoral Training in Primary Care, Year 5," Health Resources and Services Administration, $194,808, July 2014 – June 2015.

Submitted (Pending)

*Jeffrey Alexander, PhD, FAACVPR, CGHS Health Science, Elton Bordenave, MEd, ASHS/ATSU Aging Studies, and Michael Creedon, DSW, ATSU Aging Studies, "Arizona Falls Prevention Project," Administration on Community Living – Administration on Aging, $468,129, September 2014 – August 2016.

*Jack Dillenberg, DDS, MPH, Wayne Cottam, DMD, MS, and Mindy Motahari, DMD, ASDOH, "Preparing Arizona's Oral Health Workforce via Teledentistry to Serve Veterans and Vulnerable Populations," United Health Foundation, $1,460,909, January 2015 – December 2017.

*Carol Grant, MA, NCC, National Center for American Indian Health Professions (NCAIHP), "Native Students Achieving Healthcare Professions (NSAHP)," Gila River Indian Community, $300,000, October 2014 – September 2017.

*Debra Loguda Summers, Museum of Osteopathic Medicine, and Brian Degenhardt, DO, C-NMM/OMM, C-OFP, A.T. Still Research Institute, "The Legacy Project," Advocates for the American Osteopathic Association, $3,000, January 2015 – June 2016.

*Full proposal development and support provided by the ATSU Sponsored Programs team
**Technical support provided by the ATSU Sponsored Programs/Research Support team(s)

Intramural Funding – 2014 Cycle – Funded

ATSU Strategic Research Fund (SRF)

Kellie Bliven, PhD, ATC, CGHS Kinesiology, "Responsiveness of the Functional Arm Scale of Throwers© (FAST©) in Injured Athletes," $14,700.

Parker Crutchfield, PhD, MOSDOH, "Establishing the MOSDOH Oral Health Practice-Based Research Network," $5,350.

Jane Johnson, MA, ATSU Research Support, and Brian Degenhardt, DO, C-NMM/OMM, A.T. Still Research Institute, "Patient-reported Side Effects of Osteopathic Manipulative Treatment," $10,250.

Vineet Singh, PhD, KCOM Microbiology/Immunology, Inder Makin, MD, PhD , SOMA, Marc Shlossman, DMD, ASDOH, and Dale DeWan, DMD, MS, MOSDOH, "A Rapid PCR Assay for Periodontal Bacteria," $27,000.

Cailee Welch, PhD, ATC, ASHS Interdisciplinary Health Sciences; Melissa Kay, AT, ATC, and Tamara McLeod, PhD, ATC, FNATA, ASHS Athletic Training; Gary Keenan, MMS, PA-C, and Ian McLeod, MEd, MS, ATC, PA-C, ASHS Physician Assistant Studies; and Michelle Weber, MS, ASHS Human Movement, "Perceptions of Concussion Management Among Healthcare Professionals," $21,102.

ATSU Community Health Research Program

James Guillory, DO, MPH, FACPM, CGHS Public Health, "Community Factors Associated with Low Birth Weight in Rural vs Urban Kansas," $2,000.

Warner/Fermaturo and ATSU Board of Trustees Research Funds

Parker Crutchfield, PhD, MOSDOH, and Vanessa Pazdernik, MS, ATSU Research Support, "Cross-Modal Influences on the Oral Size Illusion," $684.68.

John Heick, PT, DPT, OCS, NCS, ASHS Physical Therapy, Tamara McLeod, PhD, ATC, FNATA, ASHS Athletic Training, and Curt Bay, PhD, ASHS Interdisciplinary Health Sciences, "Test-retest Reliability and Concurrent Validity of the King-Devick Test in Healthy Individuals," $3,147.

Joy Lewis, PhD, SOMA, and Isaac Navarro, DMD, ASDOH Alumnus, "Primary Care Provider Ability to Identify, Treat and Account for the Social Determinants of Health at Community Health Centers," $4,000.

Chelsea Lohman, MAT, LAT, ATC, CSCS, ASHS Interdisciplinary Health Sciences, and Michael Smith, PhD, ATC, '97 ASHS, "Immunohistochemical Analysis of Nociceptors in Foraminal Ligaments of the Cervical Spine," $3,539.80.

Tara McIsaac, PT, PhD, ASHS Physical Therapy, "Dual Task Attention, Priority, and Multi-limb Control in Parkinson's Disease: A Pilot Translational Study," $4,000.

David Middlemas, PhD, KCOM Pharmacology, "Requirement of Ovarian Hormones in Corticosterone Induced Depressive-like Behavior," $4,000.

Neil Sargentini, PhD, and Deborah Hudman, MS, KCOM Microbiology and Immunology, "Survey of Adair County Ticks for Bacterial Agents of Human Disease," $4,000.

Vineet Singh, PhD, KCOM Microbiology and Immunology, "Impact of Branch-Chain Fatty Acids on Staphylococcal Physiology and Antimicrobial Susceptibilities," $4,000.

KCOM Biomedical Sciences Proposals Funded – $5,000

Brandon Baccari and Kevin Marberry, MD, KCOM Surgery, "Effect of Estrogen Replacement Therapy on Cartilage Damage in Ovariectomized Rats."

Kyle Baum and Vineet Singh, PhD, KCOM Microbiology and Immunology, "Determining the Regulation Pattern of Msr genes in Staphylococcus aureus."

Joshua Buell and William Sexton, PhD, KCOM Biomedical Sciences, "Effects of Enalapril on PiO2 and Contractile Function in the EDL of Diabetic Rats."

Emily Govro and Melissa Stuart, PhD, KCOM Microbiology and Immunology, "Macrophage Differentiation and Cytokine Production in Response to T. tenax."

Danni Habtu and Neal Chamberlain, PhD, KCOM Microbiology and Immunology, "Investigation into Induction of Persistence in Staphylococcus aureus."

Nicole Lighthouse and Melissa Stuart, PhD, KCOM Microbiology and Immunology, "Monoclonal Antibodies to Trichomonas vaginalis Glycogen Phosphorylases."

Chaitasi Naik and Yingzi Chang, MD, PhD, KCOM Pharmacology, "The Role of MCPIP1 in Migration and Proliferation of Vascular Smooth Muscle Cells."

Travis Rath and William Sexton, PhD, KCOM Biomedical Sciences, "Effect of Exercise Training on Diaphragm Function in Rats with Type-I Diabetes."

Clifton Ricana and Neal Chamberlain, PhD, KCOM Microbiology and Immunology, "Persistence Inducing Factor Characterization in Staphylococcus epidermidis RP62A."

Jessica Sedinkin and Yingzi Chang, PhD, KCOM Pharmacology, "Role of MCPIP1 in Control of Hepatic Lipid Handling."

Andrew Wright and Keith Elmslie, PhD, KCOM Pharmacology, "The Mechanism by which Bradykinin Enhances Afferent Excitability."
Funding Opportunity Announcements

+

NIH Recently Released Grant Opportunities

The following table lists RFAs, PAs, and PARs recently released by the National Institutes of Health. If any of these opportunities are of interest to you, contact Sponsored Programs or Research Support at ext. 2860. Grant guidelines and submission deadlines for all active NIH funding opportunities are available at: http://grants.nih.gov/grants/guide/index.html. To learn more about the grants process, see Grants Process Overview.

Research Grants (R Series)

Research Project Grant Programs (R01)

| | |
| --- | --- |
| Grant | FOA number |
| *Advancing Research in Voice Disorders | PA-14-236 |
| Clinical Evaluation of Adjuncts to Opioid Therapies for the Treatment of Chronic Pain | PAR-14-225 |
| Collaborative Research Projects to Enhance Applicability of Mouse Models for Translational Research (Collab) | PAR-14-240 |
| Confirmatory Efficacy Clinical Trials of Non-Pharmacological Interventions for Mental Disorders | RFA-MH-15-340 |
| Global "Omics" Approaches Targeting Adverse Pregnancy and Neonatal Outcomes Utilizing Existing Cohorts | PAR-14-264 |
| Interventions for Health Promotion and Disease Prevention in Native American Populations | PAR-14-260 |
| *Long-Term Retention in Care for U.S. Substance Using Populations | PA-14-224 |
| NIMH Biobehavioral Research Awards for Innovative New Scientists (NIMH BRAINS) | RFA-MH-15-600 |
| *Research on Chronic Overlapping Pain Conditions | PA-14-244 |
| Research Projects to Enhance Applicability of Mouse Models for Translational Research | PAR-14-241 |
| Role of the Microflora in the Etiology of Gastro-Intestinal Cancer | PAR-14-242 |

Support for Conferences and Scientific Meetings (R13)

| | |
| --- | --- |
| Grant | FOA number |
| NIOSH Support for Conferences and Scientific Meetings | PAR-14-246 |

Exploratory/Developmental Research Grant Awards (R21)

| | |
| --- | --- |
| Grant | FOA number |
| *Advancing Research in Voice Disorders | PA-14-235 |
| *Long-Term Retention in Care for U.S. Substance Using Populations | PA-14-223 |
| *Research on Chronic Overlapping Pain Conditions | PA-14-243 |

Phase Innovation Award (R21/R33)

| | |
| --- | --- |
| Grant | FOA number |
| Development of Novel Therapeutics for Select Pathogens | RFA-AI-14-026 |
| Exploratory Studies of Smoking Cessation Interventions for People with Schizophrenia | PAR-14-230 |
| Innovative Approaches for the Identification of Mitochondria-Cell Signaling Networks in Response to Environmental Stress | RFA-ES-14-006 |

Education Projects (R25)

| | |
| --- | --- |
| Grant | FOA number |
| Enriching the Hematology Research Workforce through Short-term Educational Experiences in Emerging Science Research Education Program Grant | RFA-HL-15-006 |
| NIH Science Education Partnership Award (SEPA) | PAR-14-228 |

Clinical Trial Planning Grants (R34)

| | |
| --- | --- |
| Grant | FOA number |
| *Long-Term Retention in Care for U.S. Substance Using Populations | PA-14-222 |

Outstanding Investigator Award (OIA) (R35)

| | |
| --- | --- |
| Grant | FOA number |
| Outstanding Investigator Award | PAR-14-267 |

Career Development Awards (K Series)

Research Career Programs (K01)

| | |
| --- | --- |
| Grant | FOA number |
| NIDDK Mentored Research Scientist Development Award | PAR-14-266 |

*Denotes multiple mechanism offerings

Other Extramural Funding Opportunities

Deadline: December 1 and July 1 Annually
Purpose: The program supports research that poses questions of high relevance to family medicine. The maximum award for JGAP grants is $50,000. Applications for smaller-scale studies with lower costs are also welcome. The program goals are:

Support research of value to the practicing family physician
Encourage proposals by junior investigators
Fund pilot studies

Priority is given to new researchers and those who mentor new investigators by including them on the research team.

Deadline: September 22, 2014
Purpose: To support the writing of review/synthesis papers that make a substantial contribution to advancing practice, theory, or research in medical education. Papers are expected to be completed within two years from the time grant monies are received.
Award: up to $4,000 (plus up to $1,000 for travel to attend and present at the SDRME meeting)

Open: September 1 through November 15 Annually
Purpose: You do the research. NIH will repay your student loans. That is the idea behind the NIH Loan Repayment Programs (LRPs). NIH wants to encourage outstanding health professionals to pursue careers in biomedical, behavioral, social, and clinical research. If you commit at least two years to conducting qualified research funded by a domestic nonprofit organization or US federal, state, or local government entity, NIH may repay up to $35,000 of your qualified student loan debt per year, including most undergraduate, graduate, and medical school loans. Loan repayment benefits are in addition to the institutional salary you receive for your research. If you are or will be conducting qualified research funded by a domestic nonprofit institution outside NIH, you may be eligible for one of the five extramural LRPs: