Enterprise Risk Management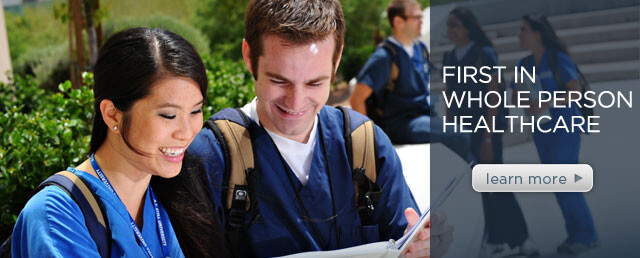 Enterprise Risk Management
​The Enterprise Risk Management (ERM) process consists of the steps below and is repeated every two years. In addition to the formal ERM process, the Risk Management & Compliance Committee continually monitors emerging risks.
Further details are contained in ATSU's Risk Management Plan, a copy of which is available upon request to the Office of Vice President & General Counsel.
Enterprise risk management steps

+

Risk Identification. Risk Management & Compliance Committee members (consisting of President's Cabinet, deans or his/her designee from each school/college, and other senior administrators) individually identify risks related to their departments/areas. A comprehensive, categorized list of risks is developed.
Risk Assessment. Using a survey tool, the Committee rates the identified risks in two areas: likelihood and impact. A heat diagram is used to identify several priority risks.
Risk Mitigation and Response Plans. Responsible administrators for each priority risk work with their departments to develop risk mitigation and response plans, with the assistance and approval of the vice president and general counsel.
Risk Reporting. The President provides an annual report to the Board of Trustees detailing priority risks, the nature of each risk, the senior administrator assigned to each risk, and the risk mitigation and response plan for each priority risk.
Risk Monitoring. The senior administrator assigned to each risk is responsible for monitoring the risk mitigation and response plan, and provide reports and updates to the vice president and general counsel and the Risk Management & Compliance Committee.
Priority risks from 2016-2018 ERM cycle

+

The priority risks identified in the 2016-2018 ERM cycle were as follows. It should be noted these were addressed as "potential" risks, not necessarily risks that had actually occurred.

Prolonged loss of access to information technology services and/or critical University data;
Inappropriate access or accessibility to confidential University data;
Shortfall in the number and type of rotations needed by health professional programs which require structured clinical experiences;
Malpractice claims related to services provided in ATSU clinics.

Risk management and response plans were developed to prevent, mitigate, and/or respond to the potential risks named above.

Community Health Center
Waianae, Hawaii
As a leading provider of quality healthcare for area residents, Waianae Coast Comprehensive Health Center also provides community employment and health education. More than 80% of the staff are local residents, and many were trained at the affiliated Waianae Health Academy. Find out more.

From public health centers located in communities where services are needed most, to research and other leading edge whole person healthcare initiatives, you can create your own legacy by contributing to the specific cause that moves you most. Find out more.

Whole person healthcare takes an integrated approach that addresses body, mind and spirit as one. Students are encouraged to participate in wellness programs and study areas including nutrition and psychology to gain a more comprehensive understanding. Find out more.

Keep up with the latest developments in whole person healthcare at A.T. Still University with our complimentary newsletter and other publications. From scholarly inquiry and research to alumni activities and more. Sign up today.

Let your light shine at A.T. Still University. Combining leading-edge whole person healthcare with a commitment to serving those communities where needs are greatest, we provide students the opportunity to truly excel as doctors, dentists, healthcare providers and healthcare leaders.