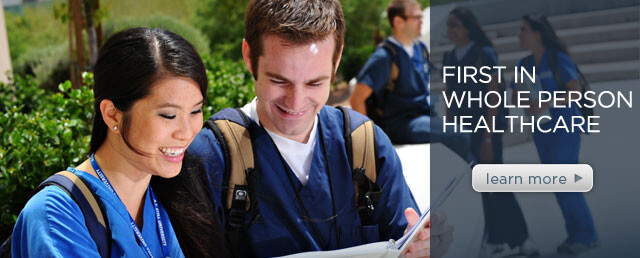 Academic Affairs
The Office of Academic Affairs provides administrative oversight and academic leadership essential to achieving excellence in teaching and learning, innovative instruction, and resource allocation.
Serving as the chief academic officer, the senior vice president works closely with the deans of the colleges/schools on the planning, developing, implementation, and evaluation of ATSU's programs. The senior vice president also has the responsibility of making final recommendations to the president with regard to the establishment of new academic programs, academic policies and procedures, and educational standards for both faculty and students.
The office oversees faculty and student resources such as the A.T. Still Memorial Library, Continuing Education, Interprofessional Education and Collaboration, Teaching and Learning Center, and Aging Studies.
Should you have questions, please email atsuacademicaffairs@atsu.edu.

Community Health Center
Waianae, Hawaii
As a leading provider of quality healthcare for area residents, Waianae Coast Comprehensive Health Center also provides community employment and health education. More than 80% of the staff are local residents, and many were trained at the affiliated Waianae Health Academy. Find out more.

From public health centers located in communities where services are needed most, to research and other leading edge whole person healthcare initiatives, you can create your own legacy by contributing to the specific cause that moves you most. Find out more.

Whole person healthcare takes an integrated approach that addresses body, mind and spirit as one. Students are encouraged to participate in wellness programs and study areas including nutrition and psychology to gain a more comprehensive understanding. Find out more.

Keep up with the latest developments in whole person healthcare at A.T. Still University with our complimentary newsletter and other publications. From scholarly inquiry and research to alumni activities and more. Sign up today.

Let your light shine at A.T. Still University. Combining leading-edge whole person healthcare with a commitment to serving those communities where needs are greatest, we provide students the opportunity to truly excel as doctors, dentists, healthcare providers and healthcare leaders.