ATSU celebrates innovative healthcare education: ATSU-MOSDOH
Posted: January 12, 2023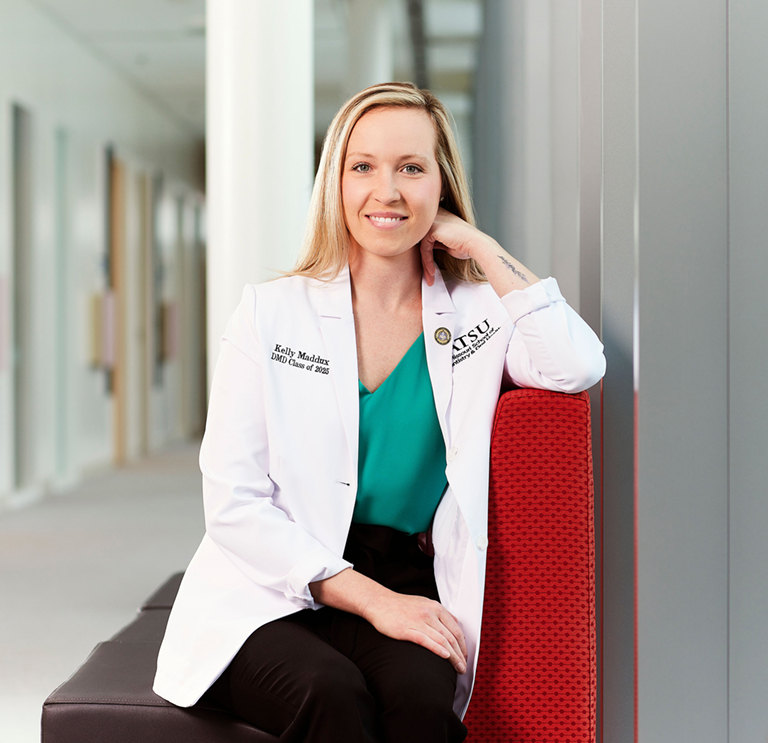 Still Magazine celebrates the University's 130th anniversary by recognizing the influence ATSU has made in healthcare and healthcare education. The concept of whole person healthcare may have seemed radical in 1892, but ATSU's founder, A.T. Still, DO, knew it was the best approach for patient care. His pioneering ideas were met with skepticism and resistance, but he remained steadfast in his beliefs. And today, his movement continues to grow.
Osteopathic medicine has expanded from one school in Kirksville, Missouri, to 38 accredited colleges across the U.S. For the founding American School of Osteopathy, now known as ATSU-KCOM, it is part of a thriving university comprising seven schools with online and residential programs spanning the health professions. In addition to its heritage campus in Kirksville, campuses are also located in Mesa, Arizona, and Santa Maria, California, with a learning site in St. Louis.
Still Magazine highlights each of ATSU's schools and how they are contributing to the innovative healthcare education that began 130 years ago. Through the perspectives of deans and students, they share a glimpse of what makes ATSU a special place to work and learn.
Missouri School of Dentistry & Oral Health
Established 2013
Innovation
Early experiences
In addition to providing hands-on experience in the 7,000-square-foot, state-of-the-art simulation clinic,
ATSU-MOSDOH has integrated early essential clinical experiences into the curriculum for first- and second-year students.
Research integration
The School's dental curriculum features a research component where all third-year students participate in a research project, with up to 85% of clinical faculty serving as research mentors.
Interprofessional education
ATSU-MOSDOH has developed interprofessional education and collaborative practice activities with several universities and community health centers, including Affinia Healthcare, Saint Louis University, and fellow ATSU schools.
Board preparation
The School introduced integrated case activities and assessments to prepare students for the new Integrated National Board Dental Exam.
The ATSU difference
Established with a unique dental education model, ATSU-MOSDOH is the only dental school in the U.S. with its clinical experiences embedded in a federally qualified health center, Affinia Healthcare. First- and second-year students learn in a rural underserved community in Kirksville, Missouri, while third- and fourth-year students learn in an urban underserved community in St. Louis. The School's emphasis on community and partnerships through service projects, including the Smiles for Veterans program, ensures students are exposed to diverse patient populations and clinical environments.
Kelly Maddux
Second-year dental student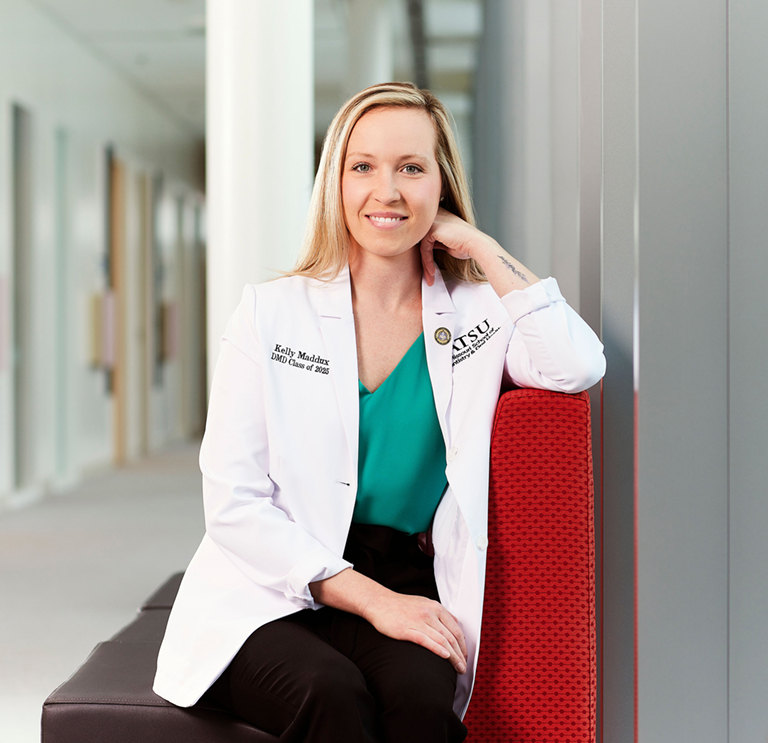 Day in the life
"I get up and ready for school around 5:30-6:00 a.m. This gives me plenty of time to eat breakfast and review the schedule and lecture materials prior to class. An added benefit of Kirksville is the lack of long commute times! Between 7:30-7:40 a.m., I walk to campus. Class commences at 8:00 a.m. We have lunch from noon to 1:00 p.m., and then our afternoon portion of the day is from 1:00-5:00 p.m. Day to day, the schedule varies from biomedical and clinical sciences in a classroom setting to hands-on application in the simulation clinic. After class ends, I give myself about an hour to relax and eat dinner. Then I hit the books until around midnight. Since I stay at an apartment in Kirksville during the week and go home on weekends, my study schedule differs from my classmates. So, I make the most of Monday through Thursday while in Kirksville, with the hope that once I go home I can enjoy much needed time with my family."
Favorite thing about ATSU-MOSDOH
Student-led leadership, small class size, and interprofessional collaboration
Career aspirations
Dentist specializing in endodontics
Jasmyn Williams
Second-year dental student
Day in the life
"Class typically starts at 8:00 a.m., but last year when I served as vice president of my class, approximately twice a month, my day started before then because I had to attend either officer meetings or student government meetings, which started around 7:00 a.m. Between 8:00 a.m. and 5:00 p.m., we are in class. Beginning late fall of D1 year, part of that time was spent in the simulation clinic, and the simulation clinic continues into the second year. Once class is over, I grab a quick meal. Then it's study time for about four to five hours and then to bed."
Favorite thing about ATSU-MOSDOH
Small class size
Career aspirations
Dentist who provides competent, personable, and compassionate care
Dwight McLeod, DDS, MS
ATSU-MOSDOH dean
"I am humbled and thankful to be installed in a position where I can help shape the professional careers of the next generation of oral healthcare providers who embrace community service and health equity. Our innovative and encompassing curriculum and the educational and public health experiences our students receive are mission-oriented and geared toward preparing them to become compassionate and caring professionals and leaders."
View the video below to see more about ATSU-MOSDOH, in their words.
To learn about innovative healthcare education at other ATSU schools, please follow the links below:
atsu.edu/news/atsu-celebrates-innovative-healthcare-education-atsu-kcom
atsu.edu/news/atsu-celebrates-innovative-healthcare-education-atsu-ashs
atsu.edu/news/atsu-celebrates-innovative-healthcare-education-atsu-cghs
atsu.edu/news/atsu-celebrates-innovative-healthcare-education-atsu-asdoh
atsu.edu/news/atsu-celebrates-innovative-healthcare-education-atsu-soma
atsu.edu/news/atsu-celebrates-innovative-healthcare-education-atsu-chc