ATSU-ASHS DPT program's newest professor encourages students to become global citizens, focus on social justice
Posted: October 23, 2023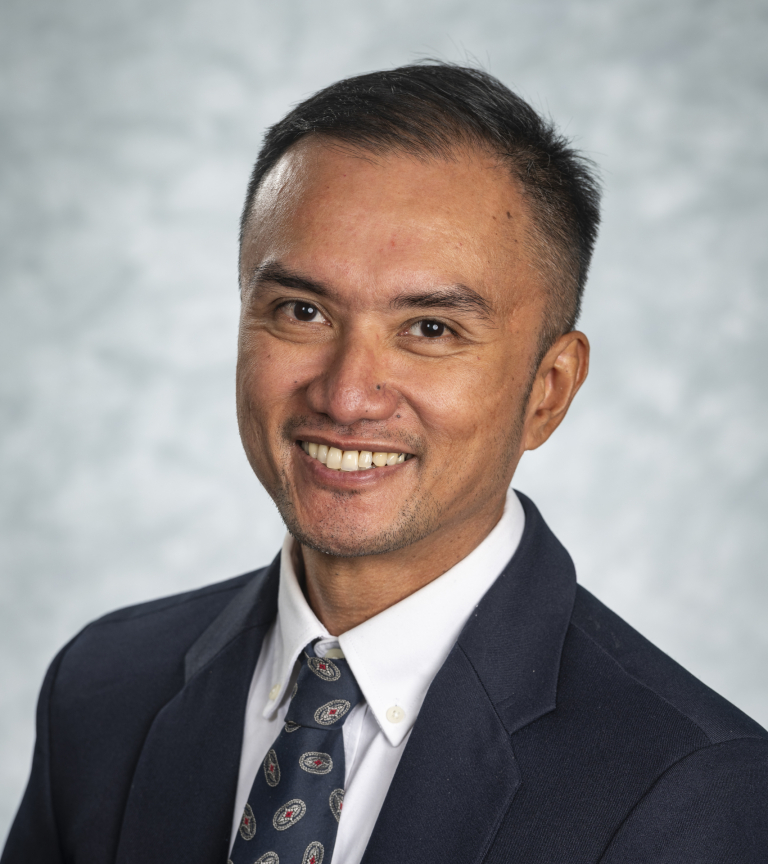 Jeffrey Andrion, PhD, MA, assistant professor, ATSU-ASHS' DPT program.
Having relocated from snowy Toronto, Canada, to sunny Mesa, Arizona, this past December, A.T. Still University-Arizona School of Health Sciences (ATSU-ASHS) Doctor of Physical Therapy (DPT) program's newest assistant professor, Jeffrey Andrion, PhD, MA, assistant professor, is already living the ATSU mission – and loving his new home.
Dr. Andrion's journey to ATSU comes after 14 years of teaching in the University of Toronto's Department of Physical Therapy and 17 years of physical therapy practice. Since joining the faculty, Dr. Andrion has embraced ATSU's mission and commitment to whole person healthcare with open arms, which was what had initially drawn him to the University in the first place.
"The mission of ATSU really resonated with my own values and principles. Training students within the whole person healthcare framework really resonated a lot to me, and then at the same time, it is the idea of serving marginalized communities and underserved populations that really attracted me to the University, as well," he explained.
Dr. Andrion's passion for physical therapy and social justice was launched in a makeshift garage in the southern Philippines, where he began his career serving the underserved before emigrating to Canada. In 2000, he helped to found Kaakbay Rehabilitation Center, a nonprofit physical therapy organization that provides services for underserved communities in Davao City, Philippines.
"I started with community-based rehabilitation, and that's really my passion. That's my identity as a physical therapist," he said.
Throughout the past year, Dr. Andrion has become heavily involved not just within the DPT program, but with the University as a whole.
In addition to his teaching roles, he currently serves as the faculty advisor for Capacidad, ATSU's student-led global health honor society. The registered student organization aims to provide sustainable resources to underserved communities locally and abroad, and has organized healthcare missions to countries like Peru and Uganda.
He explained, "Coming as a faculty advisor to Capacidad was really important for me, because again, it reflects my passion in doing humanitarian work, which is the other face of becoming a physical therapist."
As a professor, Dr. Andrion hopes to encourage his students to become physical therapists who can be "global citizens," which, as he explains, means not only being sensitive to social issues, but also becoming responsive to these issues so they contribute positively to a constantly-changing world and develop a deeper understanding of whole person healthcare.
He explained, "One has to understand that we are now living in a globalized world, meaning to say the world is just getting smaller and smaller, and as a result of that world becoming smaller and smaller, we also begin to understand that we are a privileged people. Unfortunately, out of that privilege, there are also individuals who are marginalized, who may either live in our own backyards, in our own communities, but who may also be thousands of miles away from us.
"Care should go beyond the bedside and it should spill towards the communities," he said, adding, "I do think that there's really huge space for our profession to grow, especially in the areas of social justice."
ATSU's commitment to community health and underserved populations is heavily prevalent throughout the DPT program, and cultural sensitivity and competence are built into each year of the curriculum.
In addition, students in the DPT program have worked to advocate for the profession by participating in events such as the American Physical Therapy Association's (APTA) Capitol Hill Day, and regularly engage with the community through interprofessional service and community health partnerships.
"It's really important for people to understand that while the University focuses on community health, the very principles and values of global health are clearly aligned with community health. This is the idea of bringing the global into the local, and seeing where the intersections lie and really understanding the complex issues that both worlds share," Dr. Andrion said.
Now that he is settling into his role at ATSU-ASHS, Dr. Andrion is looking forward to exploring his new home state and everything it has to offer.
"The people in Arizona are just warm, just like the weather, and I am so loving it. Arizona is a very beautiful state. I even mentioned to my family that people really don't realize how beautiful Arizona is until you land here. Not just the landscape, the people, everything," he said.