Student spouses win Olwen R. Gutensohn, DO, Student Family Awards
Posted: May 16, 2021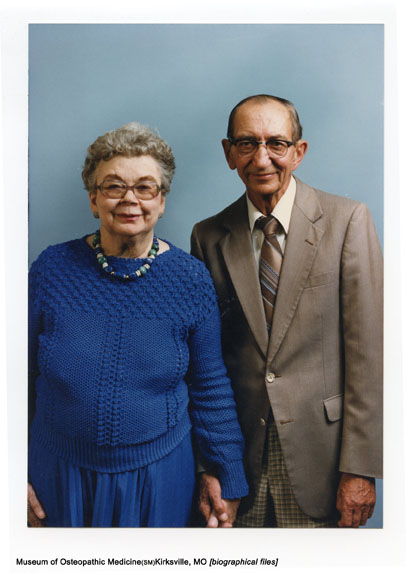 A.T. Still University (ATSU) student spouses Lisa Wood, Andrea Helman, and Hailey Larsen have been named winners of the Olwen R. Gutensohn, DO, Student Family Awards, presented annually to three outstanding significant others who have demonstrated initiative, leadership, and service to ATSU's Missouri campus.
Wood won the Service award, Helman won Leadership, and Larsen won for Overall Outstanding Initiative. Graduating students and significant others on ATSU's Missouri campus offer nominations for the awards.
The scholarship awards were established in honor of M. Olwen (Roberts) Gutensohn, DO, '43, by her husband Max T. Gutensohn, DO, '41. Both were graduates of ATSU's Kirksville College of Osteopathic Medicine (ATSU-KCOM).
After graduation, Dr. Olwen Gutensohn and her husband practiced for one year in Mott, North Dakota. In 1944, she returned to her native home in Melbourne, Australia, where she practiced for three years. In 1947, she returned to Kirksville, and in February 1948 joined the ATSU-KCOM faculty.
She was awarded the title of emeritus associate professor of anatomy in October 1979. During her tenure at ATSU-KCOM, Dr. Olwen Gutensohn served as faculty advisor for the Student Advocate Association (SAA). She was a constant source of inspiration and support to her husband throughout their relationship.
Dr. Olwen Gutensohn died in 1996. Dr. Max Gutensohn died in 2002.