How gratitude can make you whole
Posted: December 1, 2020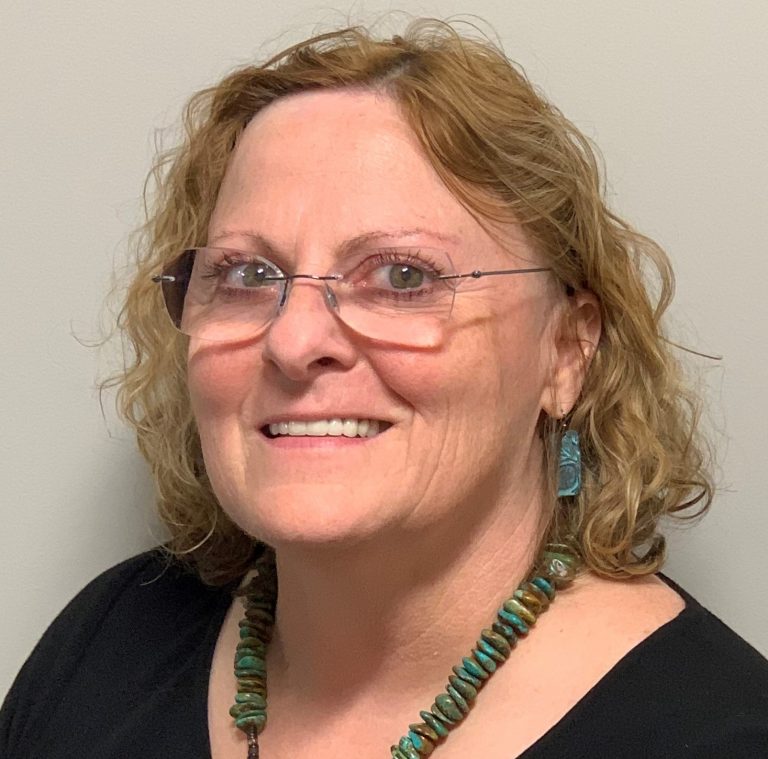 Written by Tracy Schreiner, DNP, MBA, MSN, RN, CENP, adjunct faculty, A.T. Still University-College of Graduate Health Studies (ATSU-CGHS) nursing program.
Gratitude is not only the greatest of virtues, but the parent of all others. – Marcus Tullius Cicero
What is the ideal definition of gratitude?
To best understand gratitude, you must put it into context. Some define gratitude as a virtue or an emotional response. These definitions are correct, as are others, depending on how they are applied. While there is no ideal definition, the one I align with combines the emotion that surfaces after a kindness or assistance from another has been rendered or in conjunction with an event that recognizes and appreciates the joy in life.
Is there evidence of psychological and physiological benefits from practicing gratitude?
It is impossible to feel grateful and depressed in the same moment. – Naomi Williams
Interestingly, until the mid-'90s, there were nearly no research studies conducted exploring a possible link between well-being and gratitude. Since then, the number of studies has grown considerably. Results show that the more deliberate and frequent the demonstration of gratitude, the greater the increase in health benefits. While decreased depression, stress, and hostility are well-documented outcomes from practicing gratitude, the rewards extend far beyond psychological well-being. In addition to developing better coping mechanisms, demonstrations of gratitude improve positivity and help develop a cycle of healthy rewards.
Many research studies have shown that physiological changes can occur in the human body after repeated structured, focused expressions of gratitude. Behavioral cardiologists identify a marked link between spiritual and mental well-being, practicing gratitude, and improved patient self-care.
Can gratitude impact relationships?
The way to develop the best that is in a person is by appreciation and encouragement. – Charles Schwab
Practicing gratitude can have a profoundly positive impact on interpersonal relationships. There are a number of neurobiological studies being conducted exploring a direct connection between expressing gratitude and improving interpersonal relationships.
What are some ways to demonstrate gratitude?
Your choice to appreciate someone, something, or some event, as well as your method of expression lies within you. There are many ways to do this, but you must always match the depth and breadth of your gratitude to the experience. Some recommended approaches include:
Mindfulness – be present with the people you interact with, the animals around you, and nature as a whole. There is so much that deserves our appreciation. So often, we overlook them because we fail to take the time to see them.
Journaling – explore your individual journey. Gratitude journals can be ready-to-purchase booklets, self-addressed emails, composition notebooks, a fancy leather-bound hand-tooled pad, or even public or private blogs. The vessel is unimportant. The investment of time is important. You can journal before sleep or as the first activity of the day. By putting pen to paper, you can relive the joy of the experience.
Meditation – consistently allocate time for meditation. It might be one minute, or 60, or a weekend retreat. You decide what you need to focus inward long enough to examine and reflect on what you appreciate.
Guided imagery – close your eyes and use all of your senses. Take yourself to a place of joy. Appreciate and relive the wonder of the moment.
Pay it forward – when you are the recipient of kindness, pass it on to another. Consistently paying it forward multiplies its benefits.
Write a note – take time to say thank you or I appreciate you. Praise or encourage others and make it personal. We all need to be appreciated.
Give anonymously – this leaves no strings attached so there is no obligation to reciprocate.
Prayer – create a habit of deliberate communication to honor the cause of your joyfulness. Some do this through religion whether it is in a house of worship, or rituals performed at home. Some say grace before a meal. Others communicate their appreciation on a spiritual plane.
Teach gratitude – help others learn to express their gratitude. The best time to do this is when you realize they may not be seeing the blessings before them.
ATSU Curricular Applications
Education must not simply teach work – it must teach life. – W. E. B. Du Bois
Nurses are typically taught to leverage their resources so they can make situations the best they can be. They maintain that gift through lifelong learning. The graduate nursing programs at ATSU, both the master of science in nursing (MSN) and the doctor of nursing practice (DNP), reinforce this and provide many opportunities to integrate and express gratitude; as part of assignments and during interactions with faculty, other students, advisors, and to those students work with. Students are given entre to the heart of the healthcare challenges that matter to them personally and their experiences at ATSU helps them embrace available resources to spawn the changes they seek. It is this form of learning that allows them to pay gratitude forward.
Remember, make gratitude a habit, a way of life. An attitude of gratitude offers you the ability to walk forward with positivity. Gratitude can feed your spirit and the spirit of others. It can help guarantee opportunities never imagined.
Things turn out best for people who make the best of the way things turn out. – John Wooden
---
References
Algoe, S. B., Haidt, J., & Gable, S. L. (2008). Beyond reciprocity: Gratitude and relationships in everyday life. Emotion, 8(3), 425–429. https://doi.org/10.1037/1528-3542.8.3.425
Emmons, R. A., & McCullough, M. E. (2003). Counting blessings versus burdens: An experimental investigation of gratitude and subjective well-being in daily life. Journal of personality and social psychology, 84(2), 377–389. https://doi.org/10.1037/1528-3542.8.3.425
Gruszecka, E. (2015). Appreciating Gratitude: Is Gratitude an Amplifier of Well- Being? Polish Psychological Bulletin, 46(2), 186-196. http://dx.doi.org/10.1515/ppb-2015-0025
Mills, P. J., Chopra, D., Redwine, L., Wilson, K. L., Pung, M. A., & Barsotti, T. (2015, September 3). Sowing Seeds of Gratitude to Cultivate Wellbeing [Web log post]. Retrieved November 01, 2020, from https://www.huffpost.com/entry/sowing-seeds-of-gratitude_b_8078426?guccounter=1
Sansone, R. A., & Sansone, L. A. (2010). Gratitude and well-being: the benefits of appreciation. Psychiatry (1550-5952), 7(11), 18–22.
Tudge, J. R. H., Freitas, L. B. L., & O'Brien, L. T. (2016). The Virtue of Gratitude: A Developmental and Cultural Approach. Human Development (0018716X), 58(4/5), 281–300. https://doi.org/10.1159/000444308
Wood, A. M., Froh, J. J., & Geraghty, A. W. A. (2010). Gratitude and well-being: A review and theoretical integration. Clinical Psychology Review, 30(7), 890–905. https://doi.org/10.1016/j.cpr.2010.03.005