Dr. Park's article selected as 'Case of the Month' for AJO-DO
Posted: March 24, 2017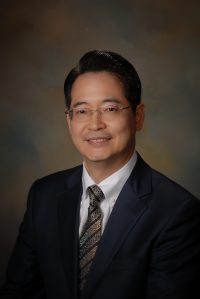 Jae Hyun Park, DMD, MSD, MS, PhD, professor and chair of the postgraduate orthodontic program at A.T. Still University's Arizona School of Dentistry & Oral Health (ATSU-ASDOH) recently published an article in the American Journal of Orthodontics and Dentofacial Orthopedics (AJO-DO).
Dr. Park's article, "Orthodontic uprighting of a horizontally impacted third molar and protraction of mandibular second and third molars into the missing first molar space for a patient with posterior crossbites," was co-authored by his research colleagues in South Korea. The article was selected to be the 'Case of the Month' for the March issue of AJO-DO and posted on the AJO-DO website along with the video.
Also in the March issue, another article by Dr. Park, "Evaluation of American Board of Orthodontics certification protocols in postgraduate orthodontic programs in the United States and Canada," was published. He published this article with Raphael Putrus, DMD '16; Dawn Pruzansky, DMD, associate administrative director of the postgraduate orthodontic program; and John Grubb, DDS, MSD, adjunct professor in the postgraduate orthodontic program. AJO-DO is the highest ranked orthodontic journal by number of citation and impact factor.