ATSU-SOMA introduces 93 future doctors of osteopathic medicine with White Coat Ceremony
Posted: August 6, 2023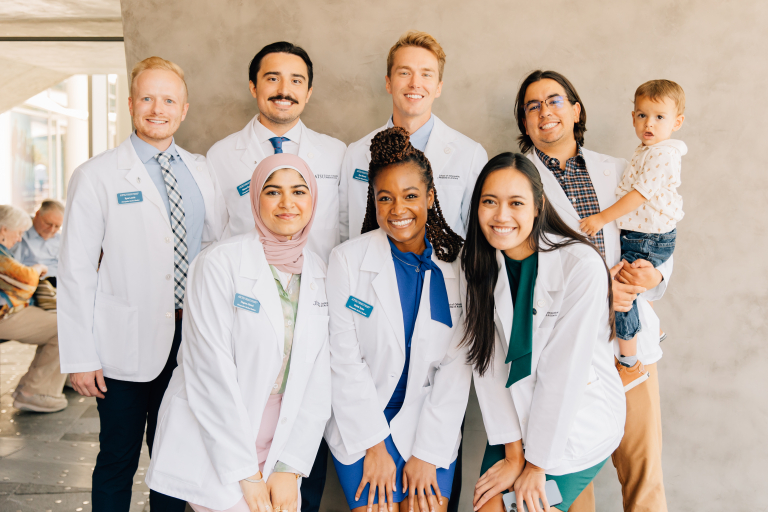 A.T. Still University's School of Osteopathic Medicine in Arizona (ATSU-SOMA) welcomed the class of 2027 with a White Coat Ceremony on Friday, July 14, 2023, in Mesa, Arizona. 
The White Coat Ceremony marks the students' entrance into the health professions, and symbolizes their commitment to the obligations of their new profession. The ceremony also addresses professional ethics and responsibilities and recognizes students for reaching such a milestone. 
Dean Sharon Obadia, DO, FNAOME, '97, welcomed the 93 student doctors to the ceremony, before introducing keynote speaker Melissa Sandoval, MD, chief medical officer for Circle the City, a Phoenix-based nonprofit that provides healthcare services to people who are suffering from homelessness.
Stanley Brysacz, DO, led the students in the osteopathic pledge of commitment. 
Watch the full ceremony here, and check out more photos below!