ATSU-KCOM's Dr. Davis receives multiple AOA appointments, elected to Board of Trustees
Posted: November 2, 2022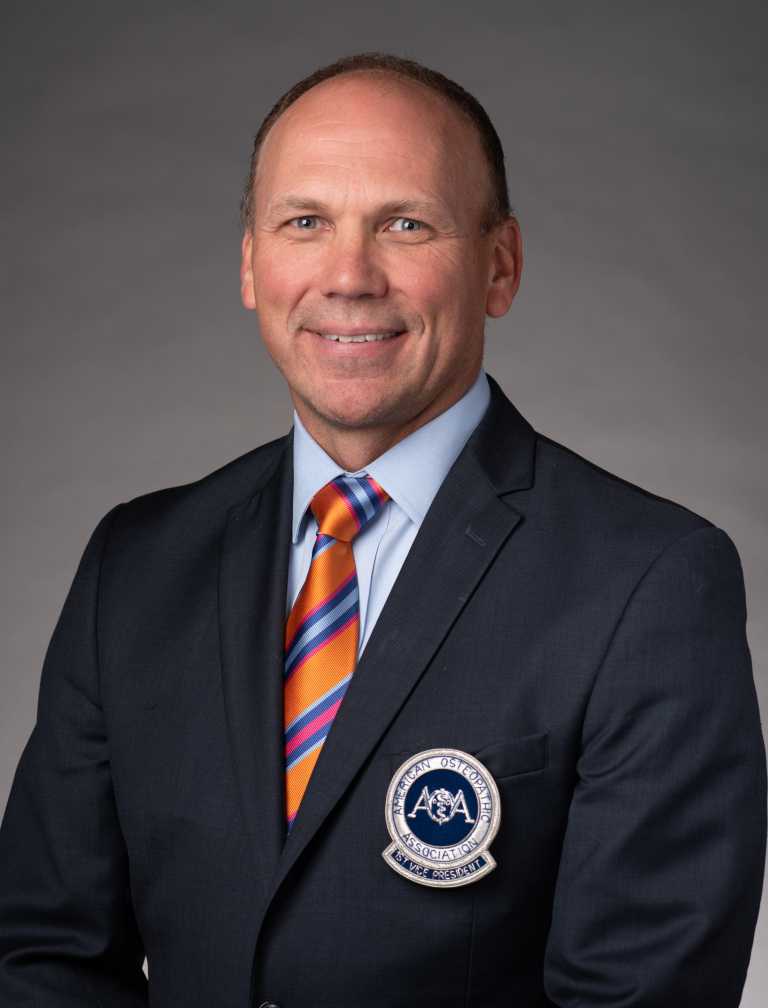 Jeffrey D. Davis, DO, '00, CMD, assistant dean of A.T. Still University-Kirksville College of Osteopathic Medicine (ATSU-KCOM) clinical affairs, and assistant professor in the family medicine, preventive medicine, and community health department, has been appointed to several positions within the American Osteopathic Association (AOA).
Dr. Davis has been elected as the first vice president of the AOA Board of Trustees. He has also been appointed to serve as the AOA's liaison to the American Association of Colleges of Osteopathic Medicine for the 2022-2023 year.
Along with this appointment, Dr. Davis has been selected to serve on several AOA committees, including the committee for AOA Governance and Organizational Structure, AOA's Bureau of Membership, and AOA's Audit Committee.
"I have enjoyed becoming more involved with the AOA after years of being involved at the state level with the Missouri Association of Osteopathic Physicians and Surgeons (MAOPS). These activities have given me the opportunity to serve my fellow osteopathic physicians and our outstanding medical students as we strive to provide the patients of our communities and nation with high quality, safe healthcare," Dr. Davis said.
Previously, Dr. Davis has served in several capacities for the MAOPS. He was elected as MAOPS president in 2017 and has served as chair of the MAOPS Young Physician Committee. He is currently on the MAOPS Board of Trustees.