ATSU hosts second annual GPS Golf Tournament, raising money for GPS Scholarship Fund
Posted: May 11, 2023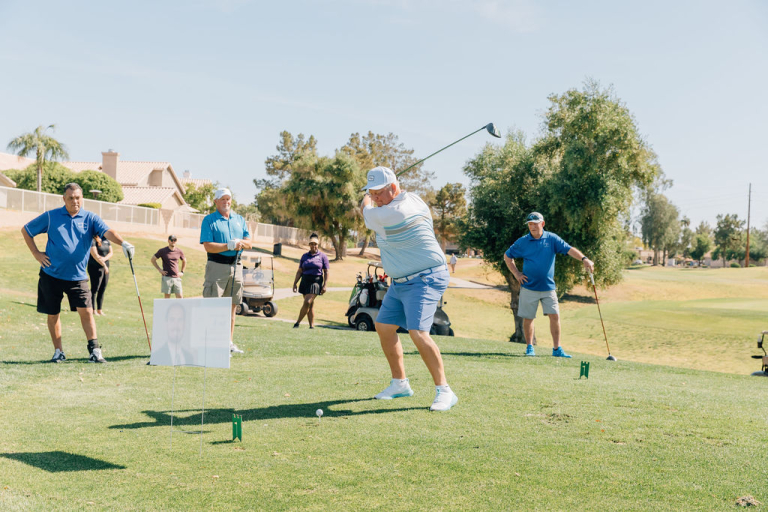 A.T. Still University Diversity & Inclusion hosted the second annual Graduate Health Professions Scholarship (GPS) Golf Tournament on Saturday, April 22, 2023 at the Superstition Springs Golf Club in Mesa, Arizona.
All proceeds from the tournament went to ATSU's GPS Scholarship Fund, which provides financial assistance to students from historically underrepresented groups who are pursuing graduate-level healthcare professions. Students are considered for this scholarship based on their demonstration of ​​strong academic achievement, financial need, and commitment to their profession.
This year's tournament award winners were:
First place – Talmage Team
Second place – Daly Team
Third place – Olson Team
Men's closest to the pin – Doc Watts
Women's closest to the pin – Desiree Dugger
Men's longest drive – Wyatt Brecunier
Men's putting contest – Hakeem Hartman
Interested in supporting the scholarship fund? You can show your support through a tax deductible, outright gift to ATSU's Graduate Health Professions Scholarship fund. All outright gifts are tax deductible to the extent allowed by law.
Check out more photos from the tournament below!