ATSU-CGHS DHSc alumnus reappointed to California state PA board
Posted: August 14, 2023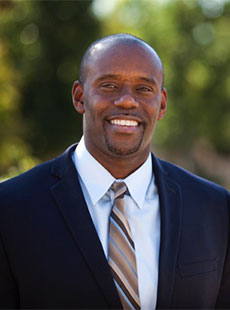 A.T. Still University-College of Graduate Health Studies (ATSU-CGHS) Doctor of Health Sciences (DHSc) program alumnus Vasco Deon Kidd, DHSc, MPH, MS, PA-C, '11, has been reappointed to the California Physician Assistant (PA) Board by Gov. Gavin Newsom. He previously served a term on the board from 2021-23. 
Dr. Kidd received his doctor of health sciences degree with a concentration in global health from ATSU-CGHS in 2011. He received his physician assistant degree, along with a master's degree in health professions education, from Western University of Health Sciences. He also holds a master's degree in public health from the University of California at Los Angeles (UCLA), and completed a teaching excellence fellowship at the University of Texas Health Science Center, San Antonio.
Since 2021, Dr. Kidd has worked as an associate clinical professor in the Department of Orthopedic Surgery at the University of California, Irvine (UCI), School of Medicine. In addition to this role, he also serves as the director of the Advanced Practice Providers Program at UCI Health, a position he has held since 2019.
Dr. Kidd has also served as the director of Advanced Practice Providers and director of the Physician Assistant Orthopedic Surgery Fellowship Training Program at Arrowhead Orthopedics. From 2003-10, he worked as a PA at Kaiser Permanente, which included the position of lead PA.
He is a member of the California Academy of Physician Assistants, American Academy of Orthopedic Surgeons, American College of Healthcare Executives, and the Advanced Practice Provider Executives.