ATSU-ASHS Occupational Therapy student finds supportive, inclusive campus environment
Posted: November 8, 2023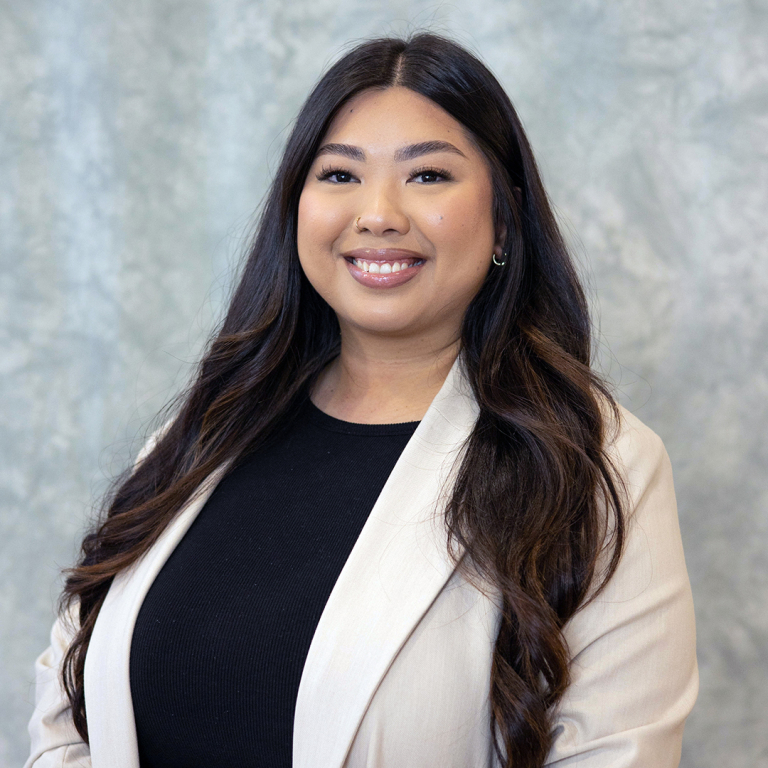 A.T. Still University-Arizona School of Health Sciences' (ATSU-ASHS) Master of Science in Occupational Therapy program student Anna Domasing, MSOT, '25, was drawn to ATSU's program because of its reputation, but has found more than just a strong occupational therapy (OT) department on the Mesa, Arizona, campus. 
She's found a strong community.
"I genuinely enjoy the strong sense of community at ATSU," she said. "It's not only a place of academic learning, but also a supportive and inclusive environment. Events like the Super Puff, Founder's Day, and bake sales offer a break from the rigors of academic life, but also foster a sense of togetherness among students from different fields of study."
Domasing is from Mesa and earned a degree in clinical exercise science from Arizona State University.
"I chose to attend ATSU's Occupational Therapy program because of its outstanding curriculum, dedicated faculty, and strong emphasis on hands-on clinical experience," she said. "I believe that this program aligns perfectly with my career aspirations and will equip me with the skills and knowledge I need to be a successful OT."
Since beginning the program, Domasing has become a member of the Student Occupational Therapy Association (SOTA) and serves as pelvic health co-lead, in addition to becoming a student ambassador.
"I wanted to be a part of the SOTA board as a pelvic health representative because I wanted to create awareness around the importance of pelvic health and initiate open conversation on uncomfortable but necessary topics regarding this area. What I love about being on the board is the opportunity to collaborate with like-minded individuals and expand my knowledge on amazing specialties in the field of OT," Domasing said.
"I became a student ambassador in hopes to be able to share my experiences as a graduate student. I understand how intensive and unnerving the process of applying to grad school can be, and I wanted to provide guidance and support to prospective students and help them navigate this important phase of their academic journey with more confidence and ease."
When not in the classroom, Domasing enjoys day trips and exploring local destinations. She considers herself a foodie, and has genuine enthusiasm for discovering new places and trying out new cuisines.
In the classroom, Domasing is honing her craft with eyes set on a future career making a difference in her community.
"I aspire to become a skilled and compassionate occupational therapist, making a positive impact on the lives of those I serve," Domasing said. "ATSU is instrumental in preparing me for this career by providing me with a comprehensive education and hands-on clinical experience. I believe ATSU's holistic approach and dedicated faculty will help me become a competent health provider and make a meaningful difference in the field of occupational therapy."