ATSU-ASHS Doctor of Occupational Therapy program student finds community in University
Posted: September 26, 2023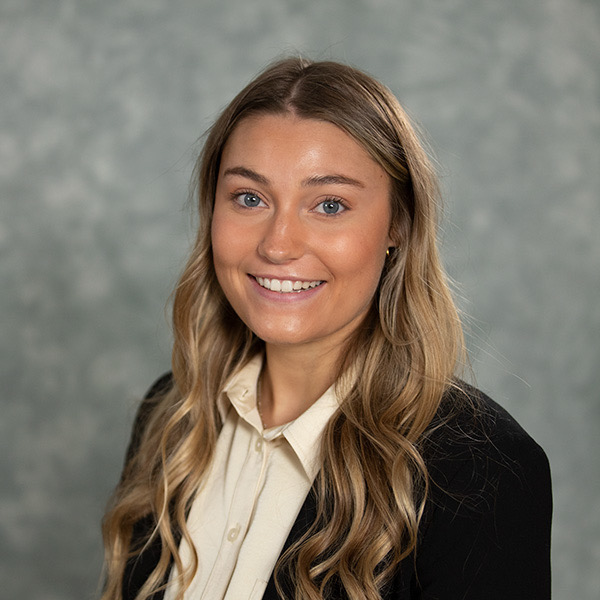 Avery Legenza, OTD, '25
A.T. Still University-Arizona School of Health Sciences (ATSU-ASHS) Doctor of Occupational Therapy program student Avery Legenza, OTD, '25, sought a place where whole person healthcare was at the center of the educational experience.
She found that at ATSU-ASHS.
"I chose ATSU because I am passionate about holistic medicine and client-centered care," Legenza said. "This school truly embodies what it means to care for the whole person and incorporate osteopathic principles into every program. I also really appreciate the small class sizes and how professors truly connect with students, even prior to beginning the program.
"I enjoy being a part of the ATSU community and a student in the Occupational Therapy Department."
Legenza is originally from Elkhorn, Iowa, and graduated from Grand Canyon University in 2021 with a major in psychology and minor in Spanish. She's been an involved student at ATSU, becoming a tutor with the Peer Assisted Learning (PAL) program, member of Pi Theta Epsilon, and a student ambassador.
"I became a student ambassador because I am passionate about this school and what ATSU has to offer," Legenza said. "The faculty at this school are some of the most compassionate and kind people I have ever met, and I hope to encourage more people to follow their dreams and hopefully do it at ATSU. This school has become a huge part of my life, and I am so grateful for the school, the OT department, and the ATSU community."
Legenza has especially enjoyed student life experiences at ATSU, including the annual powderpuff football games and other events during Founder's Day, and the Spring Expo.
In her spare time, she enjoys cooking, baking, taking her dog on walks to the park, reading, and spending time with family and friends.
Legenza hopes to one day work in an intensive care unit or acute neuro setting, and ATSU is preparing her to reach those goals.
"ATSU is providing me with the clinical skills and knowledge I will need to be an OT. ATSU has also provided me with opportunities to connect with practitioners in my desired settings," Legenza said. "I am also looking forward to my fieldwork placements and capstone project, which will provide in-depth experience in the field."