ATSU-ASDOH professor to present six-part series on treating patients with disabilities
Posted: November 13, 2020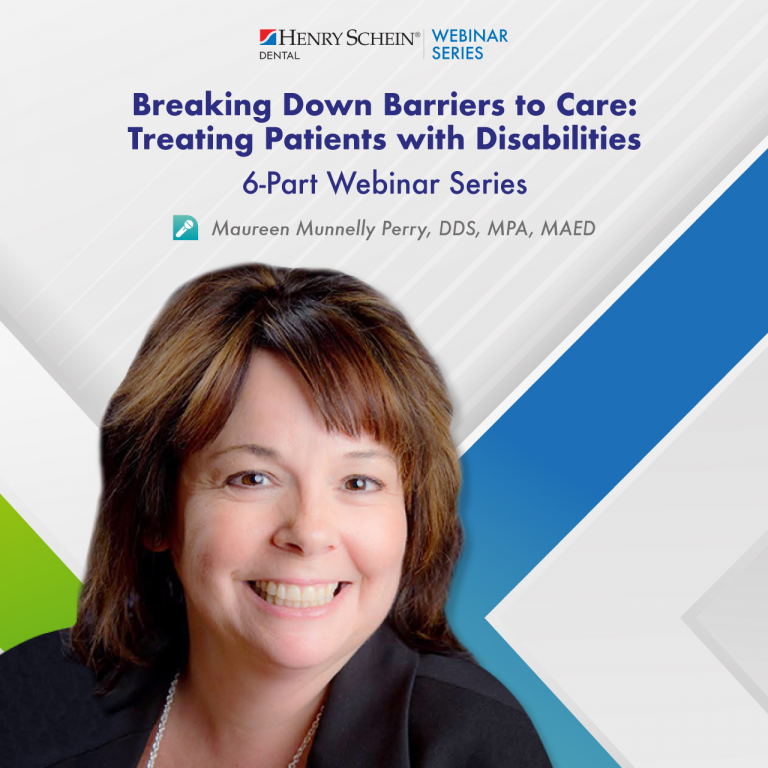 A.T. Still University-Arizona School of Dentistry & Oral Health Associate Dean for Post-Doctoral Education and Center for Advanced Oral Healthcare Director Maureen Munnelly Perry, DDS, MPA, MAEd, will present a six-part webinar series to inform and instruct on treating patients with disabilities. 
Dr. Perry, a professor of specialty care dentistry, will be featured in the Henry Schein Dental Webinar Series with, "Breaking Down Barriers to Care: Treating Patients with Disabilities." 
"Attendees will gain critical knowledge and tools that will equip them to confidently accept and effectively treat patients with disabilities," the description reads, noting participants will learn about common disabilities, effective adaptations for treating these patients, behavior management techniques, and more. 
To learn more about the series or to register, visit henryscheindigital.com/breaking-down-barriers.php?utm_source=speaker&utm_medium=webinar&utm_campaign=speaker_perry-series.