ATSU-ASDOH alumna receives Dreamstarter Gold grant
Posted: October 27, 2020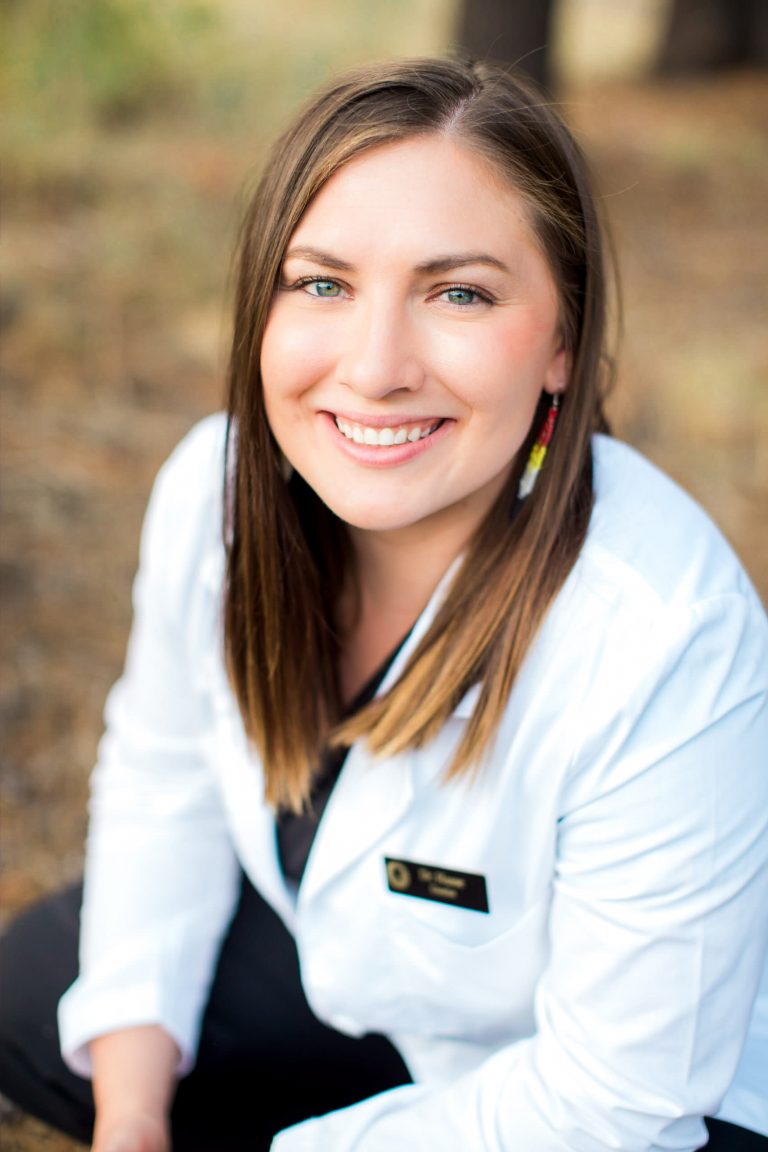 A.T. Still University-Arizona School of Dentistry & Oral Health (ATSU-ASDOH) alumna Cristin Haase, DMD, '17, MPH, '17, has been named as one of five recipients of the Dreamstarter Gold grants from Running Strong for American Indian Youth. Dr. Haase will receive a $50,000 grant to fund expansion of her original Dreamstarter project, which she received a $10,000 grant for in 2015.
Dr. Haase's original Dreamstarter project was the Pre-Admissions Dental Workshop (PAW). This workshop has taken place every year since its inception in 2015, including this year when it was held virtually.
"The goal of my Dreamstarter project was to increase the number of American Indian and Alaskan Native dentists. Our people are extremely underrepresented in health professions and specifically my profession of dentistry," Dr. Haase said in her Dreamstarter announcement video. "We've been able to bring students to campus and identify barriers within the application process."
The workshop's purpose is to provide prospective students with greater insight into dentistry and to provide guidance to prepare them for the rigorous dental school application process. Dr. Hasse's "gold" dream is to expand the pre-admission workshop from dentistry to include other programs that are offered at ATSU.
"We've had a few really great success stories and we hope we can expand past dentistry and do a larger workshop for all health professions A.T. Still University offers. Those include physician assistant, doctor of physical therapy, athletic training, and doctor of osteopathic medicine," Dr. Hasse said in her Dreamstarter video. "Overall, the dream would be to see equal representation within fields of each of those health professions."
According to a press release, Running Strong for American Indian Youth partners with American Indian communities all over the country to create healthier, happier, and more hopeful futures. The Dreamstarter program helps American Indian youth believe in the power of their dreams to build strong futures for themselves and their communities.
"The elders have the vision, but it is the youth that have the dreams," said Billy Mills, Olympic gold medalist and co-founder of Running Strong for American Indian Youth. "These five (grant recipients) represent the next generation of American Indian leaders. I believe in them, in their dreams, and in the future they are building for all of us."
A total of $850,000 in Dreamstarter grants haven been awarded over the past six years. Dreamstarter Gold was developed as a special way to celebrate the 50th anniversary of Mills' gold medal win at the 1964 Tokyo Olympics.