2014 ASHS graduation keynote speaker announced
Posted: November 20, 2013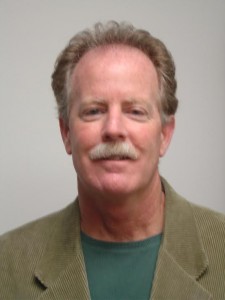 Don Pedersen, PhD, has been chosen as the keynote speaker for the March 2014 A.T. Still University's Arizona School of Health Sciences graduation. Dr. Pedersen received his MS from Oregon State University in health education/community health in 1973, and his PhD in health education from the University of Utah in 1988.
Dr Pedersen has been involved with Utah Physician Assistant Program (UPAP) since 1979, initially serving as academic coordinator. He was the program director from 1989 to 2010 after attaining a faculty appointment in the Department of Family and Preventive Medicine in the University of Utah School of Medicine. He has served as the chief of the Division of Physician Assistant Studies and is now in phased retirement from that position.
He is a past president of the Association of Physician Assistant Programs (now the Physician Assistant Education Association [PAEA]) with four years of service on the Board of Directors. In 1998, he founded the Association's official journal, Perspective on Physician Assistant Education (now the Journal of Physician Assistant Education) and served as the journal's editor and publisher for the initial seven years. He also created the Association's Research Institute, which provides small grants for educational research by PA program faculty on a national level. During his tenure with the Association, he established a liaison position with the Society of Teachers of Family Medicine and served in this capacity for two years.
In 2001, Dr. Pedersen initiated the Combat Medic/Corpsman Memorial Sculpture project that culminated in July 2003 with a life-sized sculpture that now graces the entrance to the PA building at the University of Utah. He was a founding Board member of the Society for the Preservation of Physician Assistant History.
Dr. Pedersen is the recipient of many awards including the 2013 Outstanding Civilian PA of the Year award from the Veteran's Caucus of the American Academy of Physician Assistants for his contributions to veterans.
Dr. Pedersen has been oil painting for the past 15 years and has had numerous shows of his works. He donates paintings to charity and the Physician Assistant Foundation and displays many of his works at the Utah Program. He enjoys skiing and surfing. Dr. Pedersen and his wife Kathy currently volunteer as physician assistants at free clinics in Salt Lake City and also pursue international opportunities for PAs and PA students.