ATSU Missouri campus
Student Affairs is structured to simplify students' lives by providing a single location for information and help with most student needs. The staff is available to answer questions and serve as a liaison between university personnel and academic departments. We are uniquely qualified to provide support for students pursuing professional and graduate degrees.
Visiting the Kirksville campus
ATSU welcomes and encourages any person who would like to visit our campus and see firsthand how we are changing the face of healthcare. To meet with an admissions staff member, please call 660.626.2237, toll-free 866.626.2878, ext. 2237, or email admissions@atsu.edu.
Plan your visit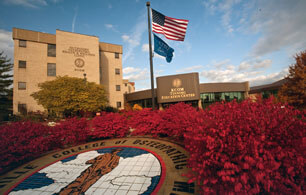 800 W. Jefferson Street
Kirksville, MO 63501
Phone: 660.626.2121