PT faculty member among first to receive musculoskeletal ultrasound credentialing
Posted: January 11, 2013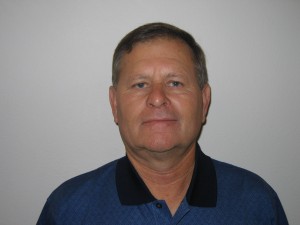 Wayne Smith, PT, DPT, SCS, CMT, ATC, associate professor, ATSU Arizona School of Health Sciences  (ATSU-ASHS) PT program, is now certified by the American Registry for Diagnostic Medical Sonography (ARDMS). He has met the rigorous qualifications for certification by ARDMS, the premier credentialing organization for sonography (ultrasound) professionals and has been awarded the Registered in Musculoskeletal ™ sonography (RMSK™) credential.
"Dr. Smith's achievement of this certification acknowledges his personal achievement of a highly recognized professional standard of excellence," said Jim Farris, PT, PhD, chair and associate professor, physical therapy program. To earn the RMSK credential, Dr. Smith met the association's specific educational and professional experience requirements. He also passed the musculoskeletal sonography examination.
ARDMS credentials represent the highest level of competence in the medical-imaging modality of musculoskeletal sonography. The RMSK credential, offered to an array of healthcare professionals, validates the clinical expertise fundamental to musculoskeletal sonography practice worldwide, and recognizes the skills and knowledge required for making consistent and reliable diagnoses in musculoskeletal ultrasound.
Commenting on his recent achievement as a new ARDMS registrant, Dr. Smith noted that he was among the first group of clinicians to take this exam, as noted by the "Pioneer" designation on his certificate, and believes he is the first physical therapist to pass the exam.
In addition to his faculty appointment with the ATSU-ASHS physical therapy program, Dr. Smith currently practices at the Andrews Clinic in Pensacola, Fla. He is also a consultant for a national ultrasound corporation, provides regular continuing education instruction on musculoskeletal ultrasound imaging, and is serving on the Imaging Curriculum Task Force for the American Physical Therapy Association.