Partners for a healthy community
Posted: August 4, 2017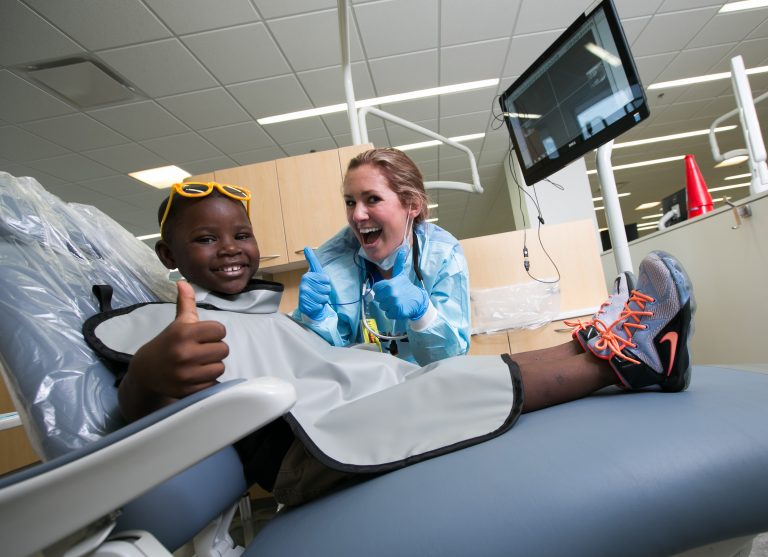 Community health has been a long-term priority for ATSU. From its mission statement to its service projects, the University seeks to improve the wellness of communities in which it serves. Similarly, The Saigh Foundation, a St. Louis-based organization, seeks to enhance the quality of life for residents of its community by supporting programs and initiatives that benefit youth through education and healthcare.
The Saigh Foundation was established in honor of Fred Saigh, who provided assistance to many residents of St. Louis, often anonymously. For several years, he gave grants and paid bills for children in need, including dental care. He was dedicated to aiding those who would not have received assistance otherwise. After his death, the foundation was created to continue his legacy of generosity.
The Saigh Foundation has traditionally supported organizations that feature innovative approaches and programs. According to JoAnn Hejna, executive director of The Saigh Foundation, it was a joyous day when the foundation learned about ATSU and its St. Louis Dental Education and Oral Health Center (St. Louis Dental Center). The center was a perfect partner with its innovative education model and patient-focused services.
In 2016, The Saigh Foundation chose to support the St. Louis Dental Center's pediatric services through the Missouri Smile Forward program, an uncompensated care fund created to provide oral healthcare services for patients with little or no dental insurance benefits and who demonstrate financial need. Thanks to the foundation's continued support through 2017, it is helping the St. Louis Dental Center improve oral healthcare access for at-risk and underserved children in the St. Louis community.
"Fred would have been very happy to know there was affordable dental care for children," says Hejna. "We, in turn, are very proud to become a partner with such a wonderful organization."