"Opening Doors: Contemporary African American Academic Surgeons"
Posted: April 3, 2023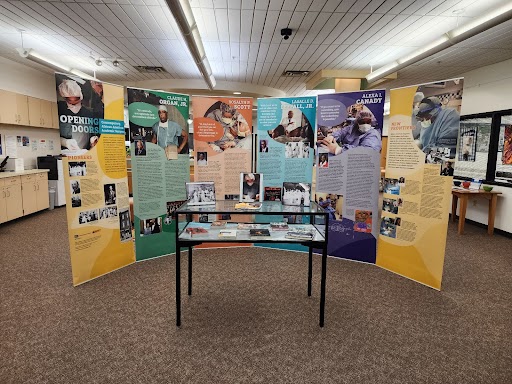 The Missouri campus library is currently hosting the National Library of Medicine exhibit "Opening Doors: Contemporary African American Academic Surgeons" until April 21.
The exhibit tells the stories of pioneering African American surgeons and educators who exemplify excellence in their fields and work to educate and mentor younger physicians and surgeons. This exhibit recognizes the long tradition of African American healers and physicians and celebrates the contributions of African American academic surgeons to medicine and medical education.
The exhibit is open to the public, Monday through Friday, during regular business hours. To learn more about this exhibit, please visit the companion website.
Courtesy Line: The National Library of Medicine produced this exhibition and companion website.