New library resources April 2023
Posted: April 3, 2023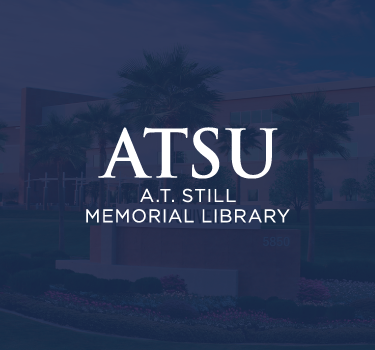 AccessPharmacy
The ATSU library now provides AccessPharmacy for our students, staff, and faculty members. Like the other Access databases, AccessPharmacy has a wide variety of resources meant to support the education of healthcare professionals in relation to pharmacology. In addition to a wide range of textbooks and reference books, AccessPharmacy also provides study materials, case studies, instructor resources, and video lectures. AccessPharmacy also provides helpful supplemental tools including evidence-based practice updates, drug monographs, herb and supplement information, FDA MedWatch, and patient education materials. AccessPharmacy is an excellent tool you can use to support the pharmacology education of our students.
Access Emergency Medicine
Like AccessMedicine and AccessPharmacy, Access Emergency Medicine has a wide variety of materials meant to support our students' emergency medicine education. Access Emergency Medicine has a wealth of textbooks, study tools, and case studies to help our students learn. In addition, this database also contains video lectures, clinical reviews, and patient education material.
PolicyMap
PolicyMap is an interactive data and mapping platform you can use to visualize, overlay, and compare various types of data. PolicyMap contains a wide variety of demographic data, health data, economic data, and more. PolicyMap is a great go-to resource if you are studying or researching public health topics or the social determinants of health.