New asynchronous library training modules
Posted: August 1, 2023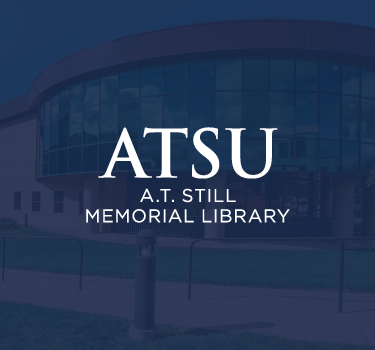 The A.T. Still Memorial Library has re-launched our Library Training Modules as online asynchronous tutorials you can take at your own pace. These short, online tutorials are designed primarily for students, allowing you to learn essential research skills on your own time and at your own pace. While they are designed to be taken in order, with each building on prior skills, you are welcome to take them in any order based on your own experience with literature searching and research.
The Library Training Modules cover the follow topics:
Research Question Development (PICO) & Advanced Search
Plagiarism and Citation (including specific tutorials on APA and AMA styles)
PubMed and MeSH
Critical Appraisal
Types of Reviews
Where to Publish
Research Gaps and How to Find Supporting Evidence
Beyond the main training modules listed above, we have an additional 3-module series on systematic literature searching, designed to teach both students and faculty the searching skills they need to know to conduct evidence synthesis projects such as systematic and scoping reviews.
Of course, if you have any questions about the above topics, feel free to contact a librarian.
Faculty, if you would like us to use these tutorials in your classes or would like us to make custom tutorials for your students, please reach out to your liaison librarian.