New and updated LibGuides
Posted: February 1, 2023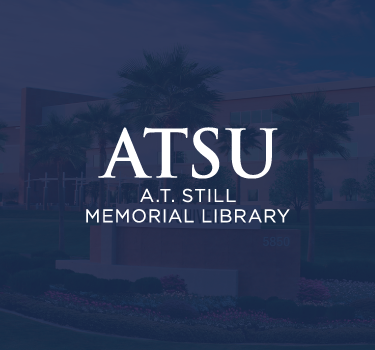 Scoping Reviews
Want to do a scoping review and don't know where to start? The Scoping Review LibGuide goes over each step of the process in detail, providing guidelines, advice, recommended reading, and more. In accordance with major guidelines, we highly recommend that a librarian be involved in the scoping review process, particularly when developing the search strategy. Check out the guide to learn more about all the ways we can help you in developing a scoping review.
ATSU-ASHS PA Didactic Resources
The ASHS PA Didactic Resources Guide contains a curated collection of eBooks, journals, database, study tools, and links to help ATSU-ASHS Physician Assistant students during their didactic coursework. For PA students looking for more ways to study, or who want to know how to learn more about a particular topic, these guides are a great way to start.
Gray Literature
Gray literature is an umbrella term for the wide variety of academic literature that is produced outside of peer-reviewed journals. Recently revised, the Gray Literature LibGuide introduces gray literature for anyone who is looking to learn more about gray literature, why it matters, and how to include it in a literature search.
Literature Reviews
Our Literature Reviews LibGuide goes over the major types of literature reviews, including narrative reviews, systematic reviews, scoping reviews, and annotated bibliographies. Check out this guide to learn more about how to conduct each type of review, the differences between them, and how to develop a comprehensive search strategy for any kind of literature review.
Writing for Publication
Our recently-revised Writing for Publication LibGuide is designed to help students who are new to scientific writing. It contains a variety of helpful resources on how to write a manuscript, how to prepare a manuscript for publication, and how to collaborate with other authors on a project.
Plagiarism and Citation
Our Plagiarism and Citation LibGuide, formerly known as the Academic Writing Resources guide, is an introduction to the basics of avoiding plagiarism and citing your sources. It also contains in-depth information and examples on how to cite the most common sources in APA and AMA styles.