National Medical Librarian Month Summary
Posted: December 21, 2017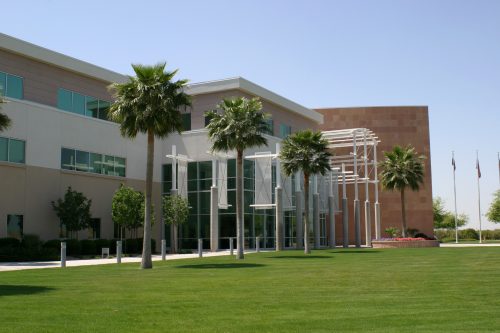 The A.T. Still Memorial Library celebrated National Medical Librarian Month throughout October with exciting programs, fun activities, and free giveaways. National Medical Librarian Month highlights the invaluable skills and contributions that health science professionals provide to the ATSU community. Our digital collection supports the evidence-based model that is taught to our students. The library provides access to various levels of evidence needed to make clinical decisions, from background information to the latest developments in medicine. Our collection can easily be accessed from any computer or mobile device. Our discovery service tool Still OneSearch allows people to quickly conduct research, find a relevant eBook, or discover new resources never used before.
Library programs were held on each campus, highlighting various resources or just a time to meet the library team. The A.T. Still Memorial Library on the Arizona campus held an open house which welcomed students, faculty, and staff with snacks, prizes, and a chance to chat with the library team. Prizes included green screen videos, literature screening, tchotchkes, animated avatars, and more!
The A.T. Still Memorial Library on the Kirksville, MO campus had a ribbon cutting on October 19, 2017, to open its new Osteopathic Medicine Reading Room (OMRR). This reading room was created to protect the library's collection of osteopathic books and provide a quiet area for researchers. It may also be used for small meetings by contacting the public services manager. The OMRR is open during normal business hours and by special appointment.
The Library Apps program taught people all about available library apps. Attendees learned about the newly updated Clinical App, Browzine, and UpToDate. The Library Clinical App gets you to the evidence you need during your clinical rotations. BrowZine brings recent issues of the library's subscribed scholarly journals to your iPad or Android tablet for browsing.
The library is proud to host the National Institutes of Health exhibit "Life and Limb: The Toll Of The American Civil War." The exhibit will be on display from Oct. 23 to Dec. 2, 2017. Artifacts from the Adair County Historical Society & Museum and Schuyler County Historical Society and Hall Museum will also be on display. An open house was held on Oct. 25, from 11:00 a.m. to 1:00 p.m. with light refreshments.
Activities were available all month long for the A.T. Still University community. Each campus had a guessing game for how many pieces of candy were in a jar; congratulations to Salil Kalarn, OMS I, and Melissa Comstock, MS for guessing correctly and winning all that candy! Newly designed bookmarks were available with library information or on the clinical app. Free study snacks were available if students found the coupon hidden on the library's website and printed it out. Anatomy coloring pages were also available for students to relax with some adult coloring.